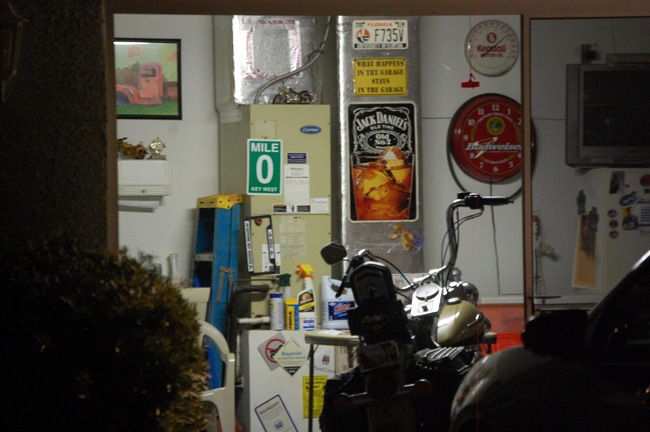 A Palm Coast couple found dead in their home Sunday by neighbors died Saturday evening according to the Medical Examiner's office's autopsy completed Tuesday.
David and Terry Sharp of 21 Barkwood Lane were 52 and 54, respectively. Flagler County Sheriff's detectives and the Florida Department of Law Enforcement classify the incident as a murder-suicide. The case remains open pending toxicology test results: three prescription or non-prescription drug containers were found strewn alongside the Sharp's driveway when police arrived at the scene Sunday. There's no explanation yet for those containers, which looked as if they'd been thrown there.
The Medical Examiner found that Terry Sharp died from two gunshots wounds, one in the chest and one in the head. David Sharp died from a self-inflicted gunshot wound to the head. The time of death has been placed at 5 to 5:30 p.m. Saturday. The bodies were in the house, with two dogs still alive, for almost 24 hours before police were called to the scene, when neighbors called 911.
A .12 gauge shotgun was recovered at the scene. The detectives have reported that is appears David Sharp shot his wife and then turned the shotgun on himself. No notes were found.