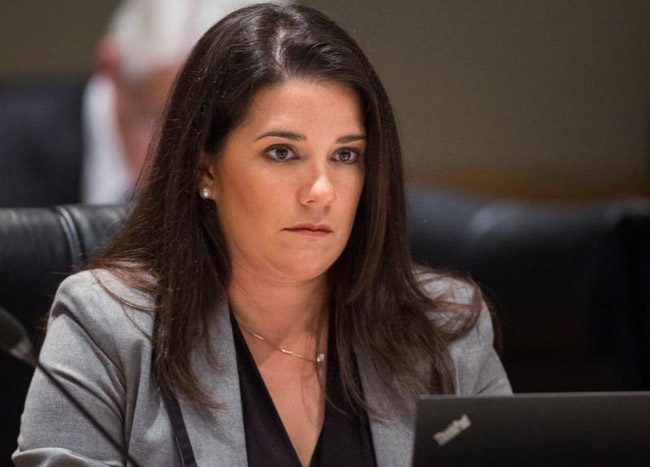 The opening day of the legislative session is typically a pageant in which Florida's political leaders wax about their agendas and set the tone for the next 60 days.
But a sex scandal involving two married senators — one of them the chamber's highest-ranking Democrat and the other a powerful Republican — and sexual harassment allegations that forced an influential Republican senator out of office overshadowed the largely ceremonial goings-on Tuesday in the Capitol.
Senate Minority Leader Oscar Braynon, D-Miami Gardens, and Senate President Pro Tempore Anitere Flores, R-Miami, appeared to admit they had an extramarital affair shortly after videos and photos of Flores leaving and entering Braynon's apartment were posted on a website "floresbraynonaffair.com."
Saying they did not want "gossip and rumors to distract from the important business of the people," Braynon and Flores acknowledged "that our longtime friendship evolved to a level that we deeply regret."
"We have sought the forgiveness of our families, and also seek the forgiveness of our constituents and God. We ask everyone else to respect and provide our families the privacy that they deserve as we move past this to focus on the important work ahead," the senators said in a statement released to the media.
The anonymous website included a report written by what appears to be a private detective who had planted cameras on the sixth-floor of the Tennyson condominiums near the Capitol, where many lawmakers and lobbyists reside when they are in Tallahassee and where Flores and Braynon lived in units across the hall from each other during last year's legislative session.
The videos and photos showed Flores entering Braynon's condo late at night and leaving in the morning four nights in a row in April.
The revelations about the affair — long the subject of speculation by Capitol insiders — are the latest salacious development to emerge in the Senate, where two members have resigned amid questions of sexual harassment or impropriety over the past three months.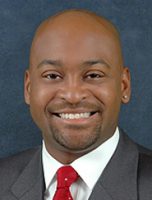 In October, former Sen. Jeff Clemens quit his legislative seat after admitting he had an extramarital affair with a lobbyist. Clemens, a Lake Worth Democrat, was slated to succeed Braynon as minority leader following the 2018 elections.
And the Senate is still reeling from the resignation of Jack Latvala, a Clearwater Republican who announced his resignation last month, shortly before the Florida Department of Law Enforcement launched a criminal investigation into allegations that the veteran lawmaker had promised legislative favors in exchange for sex.
Latvala made the announcement a day after the release of a report by Special Master Ronald Swanson, who found probable cause to support allegations that the 66-year-old senator had repeatedly groped Senate aide Rachel Perrin Rogers and engaged in a pattern of making unwelcome remarks about women's bodies. Latvala has steadfastly maintained his innocence.
Swanson, a retired judge, recommended that the allegations about a possible quid pro quo involving legislative favors be referred to law enforcement. The FDLE investigation is ongoing.
Swanson also recommended that the Senate conduct additional sexual-harassment training for staff and members, along with a review of the chamber's "culture." Latvala's resignation was effective Friday, four days before the start of the legislative session.
In the Capitol on Tuesday, lobbyists and lawmakers had mixed views about the impact of the sex scandals on the session, but they agreed on one thing: Consensual affairs between two elected officials and sexual-harassment allegations that include unwanted groping are worlds apart on the continuum of improper behavior.
Senate Rules Chairwoman Lizbeth Benacquisto, R-Fort Myers, said elected officials should know they are under enhanced scrutiny.
"We're all elected officials who stand in the public square, and we do that willingly. And we all have an obligation to behave in a way that honors the time away from our family and our service on behalf of our constituents," she said, adding that Braynon's and Flores' statement "taking responsibility for their actions and asking their families for forgiveness" was appropriate.
House Speaker Richard Corcoran, who repeatedly demanded that Latvala resign prior to the release of the special master report, was more blunt.
"I will not defend somebody engaging in an extramarital affair. What I will defend is that it's a hell of a lot different than being a sexual predator and it's a hell of a lot different than raping somebody. It's a hell of a lot different than committing a crime," Corcoran, R-Land O' Lakes, said during an at-times combative exchange with reporters Tuesday afternoon.
While many lawmakers may publicly disagree, veteran lobbyist Ron Book predicted the scandals will have a chilling effect on the legislative session. Appendices from Swanson's report, including text messages and sworn testimony, are expected to be released during the next few weeks, Book pointed out.
"We're not done with the Latvala stuff. That's going to hang out. And that's going to create a whole new thing. All that out there, I think when people are getting subpoenas, people are getting questioned, that's got to have a chilling effect on what moves along and what doesn't. You've got one or two people to blame for where we are at this moment in time but not for the totality of cultural issues that have been talked about," said Book, whose daughter, Lauren, serves in the state Senate.
Lauren Book, D-Plantation, filed a complaint with the Rules Committee that accused Latvala of "outing" Perrin Rogers to the media without identifying her by name.
Tallahassee insiders develop a "band of brothers" connection that are almost familial, said Victoria Zepp, who's been lobbying for three decades.
"People are not infallible. There's always been misconduct between humans. I don't believe it is going to have an impact as far as the policy and the way the policy is shaped. I believe it will have an impact on the decorum. I've been doing this over 30 years. We need it to have an impact on the decorum because we lost decorum," she said.
In a sign of potential change, male lobbyists and lawmakers exchanged fist bumps with their female counterparts instead of hugs as they gathered Tuesday outside of the chambers on the fourth floor of the Capitol.
"This system is built on trust, and the fact is, right now, there's a lot of unease because no one is quite sure what the new rules are," Louis Rotundo, who has been lobbying for decades, told The News Service of Florida. "The necessary state business will get done. The banter that goes along with a lot of this business will probably be more guarded because people will not be sure how things could be misinterpreted. Perhaps that's a good thing."
Sexual hijinks in statehouses like the Florida Capitol aren't unusual. During the legislative session, lobbyists, lawmakers and aides — away from home for sometimes weeks at a time — forge bonds while developing and pushing high-stakes policy and budget items, some of which are formulated over late-night drinks or even cocktails served inside the Capitol.
Such intensity can result in "a lot of sparks flying," Zepp said.
"True predators are out there. I don't want to have one broad brush for everyone. Those people need to be held accountable. When we have a no-tolerance policy, no tolerance doesn't mean you cut off everybody's head. Some need off with their head. But most of them need a whack upside the head," she said.
–Dara Kam, News Service of Florida