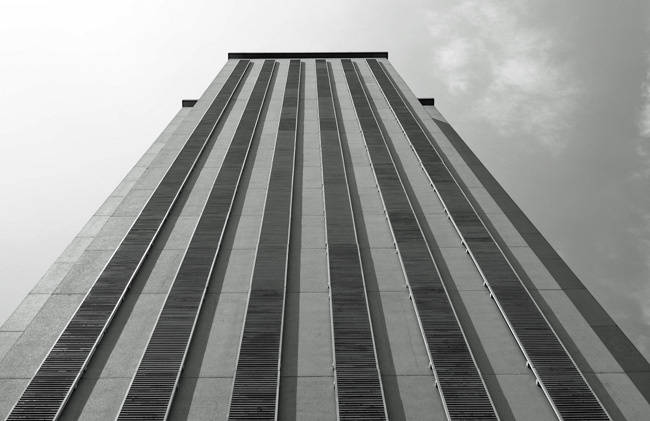 With Gov. Rick Scott set to be sworn in for his second term and legislative committee meetings beginning this week, the topics that will dominate discussion in the Capitol in the coming year are already starting to shape up. Here are 10 stories that could generate major headlines — or at least dominate the Tallahassee chatter — in 2015.
— WILL SCOTT GET HIS WAY?: A key question for Scott is how focused Republican legislators will be in helping deliver on his promises without the threat of Democrat Charlie Crist to focus their attention. Scott promised during his 2014 re-election campaign against Crist to slash taxes by $1 billion over the next two years and to spend the state's budget surplus on a variety of other measures, but the Legislature still has to go along with him while advancing its own priorities. So far, House and Senate leaders are saying all the right things — but the true test will come after the legislative session begins in March.
— NEW PRESIDING OFFICERS: Every two years, the top posts in the House and Senate typically change hands — and that brings a new personal dynamic that plays heavily into which bills pass and which ones fail. The notoriously fractious relationship between former House Speaker Dean Cannon and former Senate President Mike Haridopolos in the 2011 and 2012 sessions prompted their successors, former Speaker Will Weatherford and former President Don Gaetz, to be at least publicly friendly over the past two years. But new House Speaker Steve Crisafulli, a Merritt Island Republican who wasn't even tapped for the office until after the 2012 elections, is just becoming known to the Capitol crowds. How he and Senate President Andy Gardiner, R-Orlando, interact could decide whether the next two sessions are successful or a struggle.
— NEGRON-LATVALA BATTLE CONTINUES: In one of the longest-running soap operas in Tallahassee, there's still no definitive word on the outcome of a leadership fight between Sen. Joe Negron, R-Stuart, and Sen. Jack Latvala, R-Clearwater. The two are vying to become Senate president after the 2016 elections. Even with the failure of former Sen. Ellyn Bogdanoff's comeback bid in November — a blow for Latvala's chances — it doesn't look likely that either man will back down until a vote is called, whenever that might be. Meanwhile, the proxy skirmishes between Negron and Latvala will provide entertainment, if nothing else, for denizens of the Capitol.
— REDISTRICTING APPEAL: The Florida Supreme Court will get its first chance to consider the state's congressional districts when it hears oral arguments March 4 in an ongoing legal challenge to the map. Voting rights groups argue that lawmakers violated a constitutional ban on political gerrymandering in drawing district boundaries. Leon County Circuit Judge Terry Lewis in 2014 ordered some relatively minor tweaks to a congressional map the Legislature approved in 2012, but his decision has been appealed by the voting-rights groups who want a broader overhaul of the plan.
— VOUCHER LEGAL BATTLE: Lawyers for the Florida Education Association, the state and a group of parents who benefit from the state's de facto school-voucher program will return to court Feb. 9 for the next showdown in a high-stakes fight over the program's future. The FEA and other groups filed a lawsuit in August claiming that the Florida Tax Credit Scholarship Program is unconstitutional. The program, which could raise as much as $357.8 million this year, provides tax credits to companies that donate money to nonprofit entities that pay for children to go to private schools. The parents have since intervened in the case on the side of the state. A judge is scheduled to hear the state's motion to dismiss the case in February. If it moves forward, the litigation could lead to the most important school-choice decision since a 2006 ruling from the Florida Supreme Court that held the state's Opportunity Scholarship Program unconstitutional. That program was a purer version of a voucher system, using public money directly to fund private education for some students.
— MEDICAID EXPANSION: The odds that the joint federal-state health program for low-income Floridians will be expanded to cover more state residents are still relatively small. But some business groups are starting a new push to get some sort of plan approved, and Gardiner hasn't ruled it out. In a meeting with reporters, Gardiner described as "intriguing" a proposal that would accept billions of dollars available under the federal Affordable Care Act and provide coverage through private insurers. A similar plan failed to pass the House in 2013, but Crisafulli said he might consider expanding health care coverage via the private sector.
— BUSH (AND MAYBE RUBIO) RUN FOR PREZ: Former Florida Gov. Jeb Bush's declaration that he would "actively explore" a run for the presidency made it appear to be a near-certainty that the Republican, whose presence still looms large in state politics, will seek the GOP nomination for 2016. But the state could have a second favorite son enter the race if U.S. Sen. Marco Rubio decides he also wants to take a shot at the White House. Either way, the nation's largest swing state could play an even more outsized role this year in choosing the next president.
— TIME FOR A DEAL ON GAMBLING?: The prospect of new state legislation on gambling has become a game of its own the last few years, with insiders placing odds in December and January only to watch things go bust in March and April. But few things focus legislators like a deadline, and there's a looming one this year: A portion of a 2009 agreement giving the Seminole Tribe exclusive rights to conduct card games at seven of its facilities dries up in July unless lawmakers and Scott renew the deal. A sweeping gambling proposal crumbled last year when proponents of allowing at least one mega-casino in South Florida put the bill on ice because they lacked the votes for Senate passage. And Gardiner, an anti-gambling legislator who frequently says he would scrap the state Lottery if he could, said recently that he doesn't care if the table games disappear and the state loses the Seminoles' cash. Florida stands to lose about $116 million a year if the portion of the compact giving the Seminoles exclusive rights to table games such as blackjack expires, according to an estimate from state economists.
— HIGH POINT FOR MEDICAL MARIJUANA: Approaching the one-year anniversary of when the Legislature approved a bill that would allow a limited form of medical marijuana, there's still no final regulation from the state that would allow sales of pharmacological pot to go forward. And a Department of Health Official told an audience in Orlando this week that the rule will require the Legislature's blessing because costs associated with the new law are growing. Florida law requires the Legislature to ratify rules that cost in excess of $1 million over five years. Office of Compassionate Use Director Patricia Nelson said she anticipates that the combined costs for businesses to operate the cannabis industry and for the state to regulate it would exceed $1 million over five years, triggering ratification. Doctors on Jan. 1 were supposed to begin ordering strains of cannabis that are low in euphoria-inducing tetrahydrocannabinol, or THC, and high in cannabadiol, or CBD, for patients who suffer from severe spasms or cancer. Meanwhile, supporters of broader medical marijuana — who failed to get the 60 percent approval required for a constitutional amendment in November — have promised to try again, either through the Legislature or at the ballot box.
— WATER AND LAND MONEY: Much of the budget-related buzz around the Capitol since the November elections has focused on Amendment 1, also known as the "Florida Water and Land Legacy" constitutional amendment, which was approved by voters in the November elections. The measure requires the state to dedicate a portion of real-estate tax revenue — by some estimates $10 billion over 20 years — to land and water projects. Gardiner supports using a 5-year plan, similar to one that the state uses to fund transportation projects, but Crisafulli has seemed ambivalent toward the idea. Whatever the vehicle, lawmakers will now face a new constraint when crafting a spending plan.
–Brandon Larrabee, News Service of Florida