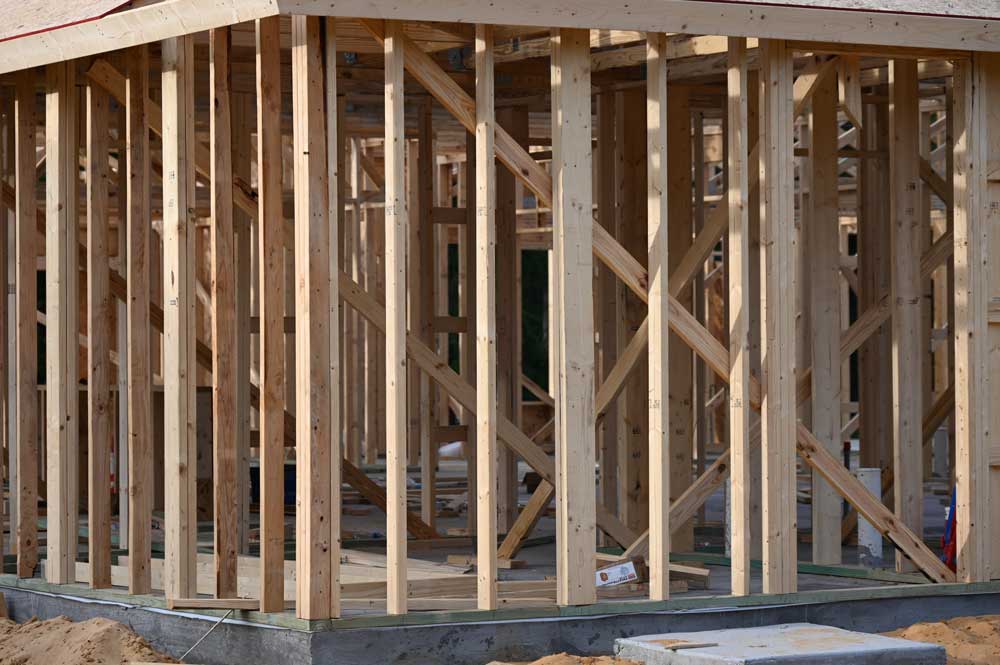 In an ambitious effort to improve Florida's affordable housing crisis, the state House Friday passed legislation to add more than $700 million to existing housing programs and bolster initiatives for developers as well as working Floridians, though critics bemoaned that rent control measures were excluded in the bill.




The bill would create tax incentives for developers to build more affordable housing and expand a program designed to help working Floridians purchase homes, among other measures.
Dubbed "The Live Local Act," the measure (HB 627) has been a priority of Senate President Kathleen Passidomo, as that chamber passed its version of the bill (CS/SB 102) in the very first week of the 60-day legislative session two weeks ago.
On Friday, the House passed the bill with overwhelming support, 103-6.
"This has been a passion project for Sen. Passidomo for many months, and what we've done here today in her 'Live Local Act' is absolutely generational and transformative and will solve the problem in a meaningful way," said Speaker of the House Paul Renner. He brought Passidomo and Miami-Dade Republican Demi Busatta Cabrera, the House bill sponsor, on to the rostrum after the vote to congratulate the two.
Groups that work on affordable housing such as the Sadowski Coalition and Habitat for Humanity have embraced the bill, as did most (but not all) Democrats.




The main criticism has been that the measure bans local governments from imposing any form of rent control. Many citizens from the state's biggest cities came to Tallahassee as the bill moved through committee meetings to advocate that local governments maintain that option. It didn't fly.

Some of the state's biggest municipalities considered rent control proposals last year, but most ultimately declined to put it up for a vote. In the only situation where a local government actually put the issue on the ballot, more than 59% of Orange County residents voted last November to enact a rent control measure (the proposal has been legally challenged and has not been implemented yet).
"Many of my colleagues often say, 'let the voters decide, let the voters decide.' Well, the voters did decide and now you are taking their voice away. That's not freedom. That's the opposite of freedom," said Jacksonville Democrat Angie Nixon.
The GOP bill sponsors have consistently rejected the arguments that rent control does anything to solve the affordable housing problem.
"Rent control does not solve the problem, it does not solve the crisis, but what does, is this legislation," said Busatta Cabrera. "It's real solutions for real problems."
The measure has also received pushback from some local communities in Florida. Martin County Commissioners and the mayor of Stuart in Southeast Florida held a news conference earlier this month criticizing the legislation, saying that it could keep local governments from imposing height limits on structures and hurt local tax revenue.




However, many more Democrats said the bill was the best thing to happen for affordable housing in the state in decades.
"We can't have more affordable housing without affordable housing inventory," said Tallahassee Democrat Allison Tant. "We don't have enough rental property, because we have to build more. We don't have enough housing for seniors, because we need to build more. We don't have enough housing for distressed communities, because we need more inventory. Which this bill does. We are funding this at the highest level ever."
The bill has a $711 million price tag, with much of that funding going into the Florida Housing Finance Corporation (FHFC), the public-private entity that administers the two biggest statewide affordable housing programs. It puts $252 million into the State Housing Initiatives Program (SHIP), where funds are provided to local governments as an incentive for the creation of partnerships to produce and preserve affordable housing and $259 million for the State Apartment Incentive Loan Program (SAIL), including $150 million in new recurring funds. That program provides low-interest loans to affordable housing developers.
The SHIP and SAIL programs are the two main programs that fund what's been called the Sadowski Trust fund.
The measure also calls for $100 million in non-recurring funds for "gap financing" – which will help bridge the financing gap on projects already underway but that are experiencing issues in starting or completing construction — and $100 million for the Florida Hometown Heroes Program, which will provide down payments to first-time, income-qualified homebuyers from all fields. That program will now be expanded to all Florida residents employed full time (35 hours or more per week) by a Florida-based employer – and will increase the maximum amount available per loan from $25,000 to $35,000.
The bill now goes to Gov. DeSantis desk for his consideration. If approved, the measure would go into effect on July 1.
–Mitch Perry, Florida Phoenix