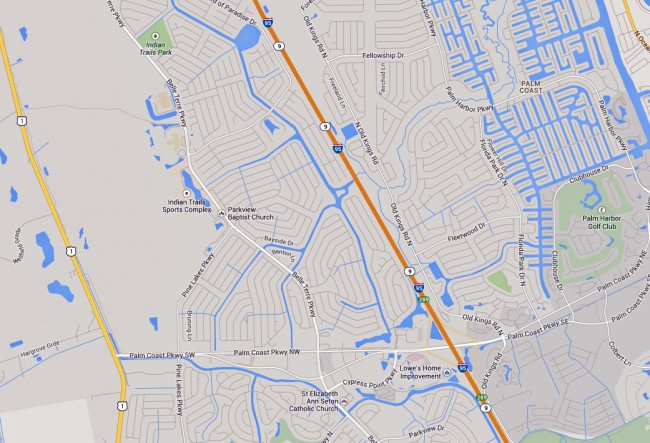 Adam Christian Mathews, a 34-year-old resident of Jacksonville, was killed early Sunday morning just north of Palm Coast Parkway on I-95 when his Porsche struck a motorcyclist then veered into the woods, striking a tree and triggering a fire.
Gena E. Coursen, a 38-year-old resident of Jacksonville, where she is employed in city government, was riding with Mathews, and was ejected from the car. She is in critical condition at Shands hospital in Gainesville.
Allison D. Swisher, the 57-year-old motorcyclist who was riding a Harley Davidson, sustained only minor injuries from the crash, and was taken to Florida Hospital Flagler, according to the Florida Highway Patrol.
FHP reports that Mathews and Coursen were driving north on I-95 in the outside lane of the three-lane highway, as was Swisher. Swisher was traveling at a slower speed than Mathews. The Porsch's right side then struck the Harley's left side, sending the car and the motorcycle veering into the grassy shoulder and into the wood-line.
The Porsch's driver-side door struck a large tree, ejecting Coursen. She had been wearing a seat belt, according to the FHP report. The impact with the tree triggered a fire, which engulfed the car with Mathews still at the wheel, the report states.
Swisher, too, was ejected from her Harley, landing on the grass shoulder. She was wearing a helmet. Mathews was pronounced dead at the scene.
The Palm Coast Fire Department, Flagler County Fire Rescue and the Sheriff's Office responded to the scene in addition to the highway patrol, whose Cpl. Pete Young conducted the homicide investigation.