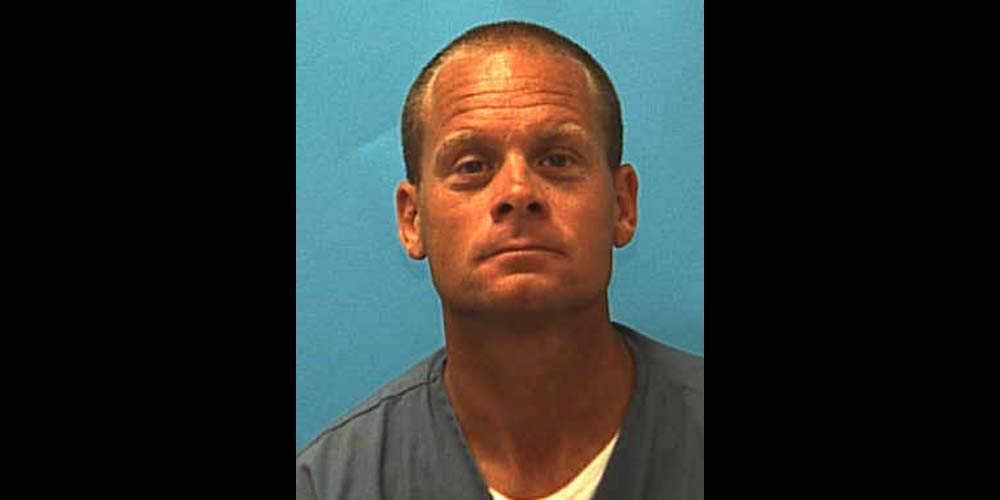 Leo Vincent Ford, a 51-year-old resident of 60 Rickenbacker Drive in Palm Coast, was tased twice by a Flagler County Sheriff's deputy after Ford ignored commands and later said he was hoping the deputy would shoot him and end his life.
Ford was arrested on two felony charges stemming from his alleged attack on an elderly man. Ford allegedly held a knife to the man's neck, ordering him (or anyone) to shoot him, and when the man refused, Ford struggled with the man in an attempt to grab the man's gun.




The incident unfolded at the Rickenbacker Drive house around midday Monday. Ford lives there much of the time, with his mother and his mother's companion–the alleged victim.
The couple told deputies that Ford had returned home intoxicated and looking for his gun. Ford is prohibited from owning or wielding gun, having been convicted of a felony on a drug charge in Pinellas County in 2007. The gun is actually his mother's, and it had been secured in her car. Nevertheless, he wanted it to "end his life," according to what the couple told deputies: he was afraid his mother would be upset with him, possibly because he was intoxicated, and wanted to end his life over it.
According to his arrest report, Ford grabbed a kitchen knife and held it against the man's throat, demanding that the man pull his own gun out. "Shoot me with your gun or I'll stab you," he is alleged to have told him before pointing the blade at the man's abdomen. The two men struggled, crashing into items and breaking them, including a hanging door mirror. The man was able to get the knife away from Ford before deputies' arrival. The alleged victim was later taken to AdventHealth Palm Coast, but had no serious injuries.




When deputies did arrive, they heard sounds of commotion inside, then saw signs of commotion when they walked in, finding Ford next to the man. Ford was ordered away from him and on the ground. He refused, walking to the kitchen instead, where he shuffled items around. Since deputies had been warned of Ford's use of a knife, a deputy unholstered a Taser and gave another warning, which Ford ignored. He was tased once, but continued to resist even after he dropped to the ground, resulting in a second taser "drive stun" to his thigh. That resulted in Ford's compliance.
Ford was handcuffed and treated by Flagler County Fire Rescue paramedics. He was charged with aggravated assault with a deadly weapon and battery on a person 65 or older, each a third degree felony, and refused the care of an AdventHealth Palm Coast physician. He was held on $50,000 bond and ordered to have no contact with the alleged victim.