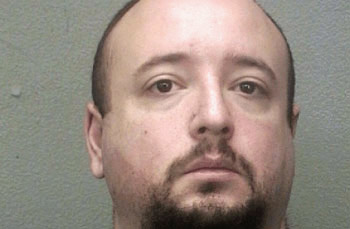 A former Broward County sheriff's deputy who pleaded guilty to 14 counts of armed false imprisonment could still get his state retirement benefits, under a ruling Tuesday by an administrative law judge.
Jonathan Bleiweiss was accused of committing the crimes while in uniform and driving a marked police car. The ruling Tuesday by Administrative Law Judge John Van Laningham provided little detail about the allegations, but the Sun Sentinel newspaper reported last year that Bleiweiss had been accused of intimidating undocumented immigrants into performing sex acts. The victims declined to testify for fear of being deported.
The Sun Sentinel reported that he entered a plea deal that included five years in prison, but spared him a designation as a sexual offender after release. After the plea, the state Division of Retirement made a preliminary decision that Bleiweiss had forfeited his benefits in the Florida Retirement System because of the conviction. Bleiweiss requested an administrative hearing to challenge the decision.
Van Laningham, in a 21-page recommended order, found that the state did not meet legal tests for trying to strip Bleiweiss of his retirement benefits. Those tests include that the criminal offenses were "done with the intent to defraud the public or the employee's public employer" and that they were "done to obtain a profit, gain or advantage" for the employee or someone else. Van Laningham wrote that the state did not prove the "elements of fraudulent intent and personal gain" that are necessary.
"The upshot is that while there is a little more here, factually speaking, than the bare elements of false imprisonment to consider, the circumstantial evidence is yet insufficient to persuade the undersigned (Van Laningham) to find, by inference, that Bleiweiss intended to defraud the public or his employer, so as to make it appear that he was faithfully discharging his duties when he was not," one part of the ruling said. The recommendation goes back to the Division of Retirement for a final order.–News Service of Florida and FlaglerLive