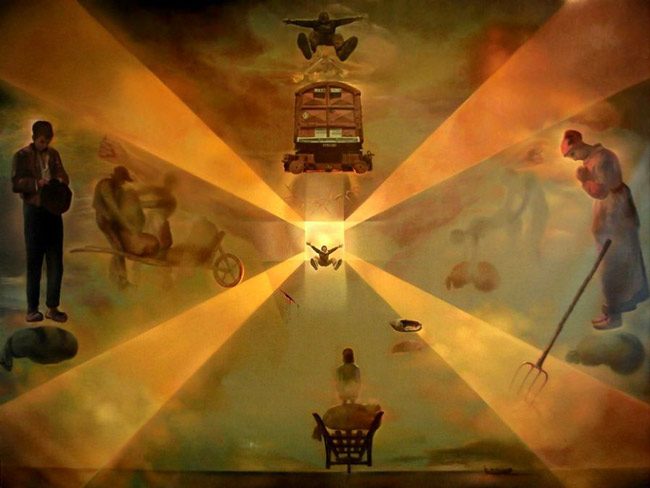 Three weeks ago when Flagler County Circuit Court Judge Matthew Foxman sentenced Waldemar Rivera to 25 years in prison for sexually assaulting Rivera's step-daughter when she was 13, the judge had been perplexed by the chasm between Rivera's good-guy demeanor in court and the gravity of his crime. The judge couldn't have been that surprised. Lawyers and expert witnesses aside, if courtroom behavior had anything to do with one's real character, every defendant would be winged in virtue.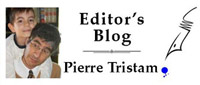 There was no risk that Rivera's demeanor would affect the sentence. Foxman turned to him and gave him a brief lecture about what Rivera's 30-second assault had caused. "And so make no mistake about it, sir, you created a lifetime victim," Foxman said. It was no understatement.
Earlier this week we learned of the Dutch Euthanasia Commission approving the assisted suicide by lethal injection of a woman in her 20s. She had been sexually abused between age 5 and 15. The doctors, according to the UK Independent, judged her to be "totally competent" and that there was "no major depression or other mood disorder which affected her thinking." But they also found that despite "intense therapy," her condition—the consequential flip-side of a sexual predator's lethal urges–was incurable. She suffered from intolerable post-traumatic stress disorder. She was living that life sentence. She chose to die. She did, two years ago. She had, in Garcia-Marquez's phrase, "escaped the torments of memory."
The reactions are of course divided. Assisted suicide has its defenders, and the law is on its side, at least in some countries. But a Labour member of parliament in Britain claims the case "serves to reinforce why any move towards legalizing assisted suicide, or assisted dying, is so dangerous." Dangerous to whom?
In the dozen-odd nations where euthanasia or assisted suicide is legal (assisted suicide is legal six states in the US, but not in Florida), the criteria are so stringent as to make the step close to insurmountable for most, and still too reliant on judgments other than those of the individual who wants to die. His or her competence, medical condition, fitness to die, is in others' hands, as if one's life were not one's own.
Historically, it hasn't been: most religions still consider suicide a sin (or its equivalent), governments only recently have stopped considering it a crime, finally getting over the absurdity of a suicide as an act more punishable than its own consequence. But who are we, who is anyone, to judge the right of an individual to die? None of us chose this life. Most of us would rather not die, but that won't be helped. If some of us would rather choose the time of our death, for whatever reason, what right has anyone to stand in the way? Let's not go so far as profound PTSD or terminal illnesses. Anyone sentenced to life in an assisted living facility or a nursing home should have at least the option of a lethal injection cocktail if being humane is a concern.
Instinctively, age makes a difference. There's something heroic about an older person who, stalked by a terminal illness, chooses to die rather than submit to the certainty of prolonged indignities. (There is no such thing as a dignified death. The only difference is duration.) If a younger person, or any seemingly healthy person, chooses to die, we become indignant, maybe justly so. Teen suicide should be a contradiction in terms.
But there's a line somewhere between the senseless and the justified, and it isn't always ours to draw. The line should be non-existent in early life, but what about that 20-something in the Netherlands? What about other lifelong victims of terrors in young age? Who's to say they ought to be condemned to a life sentence if they're not able or willing to go on? Absent agonies of an illness nothing in my universe justifies checking out earlier than absolutely necessary. But my universe couldn't be narrower in that regard. I shouldn't presume to make it anyone else's.
On the other hand there's no room for indifference. There's a sense of crisis over suicide in Florida. The numbers bear it out. But it's also inaccurate and simplistic to lump all suicides in the same column. Assisted suicides are not impulsive acts of desperation, nor should one kind of suicide be unduly affected by attitudes about the other. Suicide may be too broad a term anymore when it includes euthanasia, assisted suicide, impulsive acts, and even, at the extreme, suicide bombers, who obviously have nothing to do with suicide as a solitary act. Theirs is the opposite, a perversion of the term as with so much else involving such bombings. The English writer Martin Amis prefers to call them "suicide-mass murderers."
So there's a problem of terminology, if not methods: From the murdering to the heroic, it's easy to be condemning of one kind of suicide and admiring of another, but those are the extremes, and they're rare. There's a whorl of gray in between, where the majority of suicides shock and leave their own kind of devastation behind, making them in that regard psychologically kin to the bombing kind. They're nevertheless more difficult to judge if individual freedom is to mean anything. There may be no room for indifference, but there's not much room for absolutes, either, unless compassion is an absolute. Our laws, in Florida as in most of the United States, have yet to catch up.
Writing in 1754, well before assisted suicide was a recognizable phrase, Voltaire described the will to live as a usually invincible instinct fueled by hope. "It's when that hope fails us absolutely," he wrote, "or when unbearable gloom takes hold of us, that we're able to defeat that instinct that makes us love life's shackles, and that we muster the courage to get out of a flimsy house beyond repair."  To which Anthony Swofford, the famous U.S. Marine and author of "Jarhead," could reply: "When you have the muzzle of a high-powered rifle in your mouth, there are many things to consider other than your despair."
Maybe the French philosopher and the American Marine can be synthesized into Lee Chong, Steinbeck's grocer in "Cannery Row": "It was deeply a part of Lee's kindness and understanding that man's right to kill himself is inviolable, but sometimes a friend can make it unnecessary."


Pierre Tristam is FlaglerLive's editor. Reach him by email here or follow him @PierreTristam.