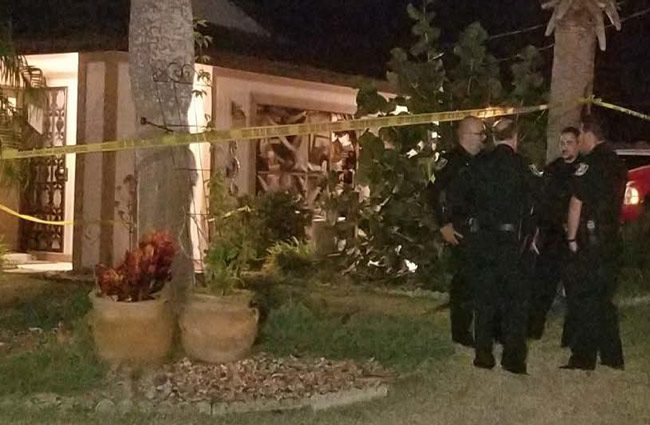 Last Updated: Tuesday 3:03 p.m.
Note: Services for Billye Boyd Jones will be held at the Birthplace of Speed Park in Ormond Beach, 21 Ocean Shore Blvd., Ormond Beach, Saturday, March 2, from 11 a.m. to 3 p.m.

Flagler County Sheriff's detectives investigated the death of Billye Boyd Jones, 75, by gunshot Monday evening at 26 Coral Reef Court South in Palm Coast.
Jones's death was initially reported to authorities as a suicide. But for a few hours, circumstances surrounding the death raised questions for sheriff's investigators that were afterward set aside as they became convinced it had, in fact, been a suicide.
Authorities initially reported that Jones and her husband, Gary Jones, 69, had been in an argument shortly before the gunshot: her husband had referred to an argument after contacting 911, according to 911 notes, also saying that his wife had not previously made any threats about killing herself.
Her husband, in contact with authorities shortly after the gunshot, called 911 at 6:21 p.m..
He told authorities he was calling a friend to help him, and that he did not want to check on his wife after he heard the gunshot, ostensibly out of fear for what he would see, though he then did go into the room. Flagler County Fire Flight, the emergency helicopter, was briefly placed on standby but was cancelled as the victim was pronounced dead moments after authorities arrived at the scene.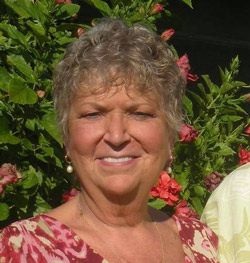 Sheriff Rick Staly said he was in his car when he heard reports of the shooting on his police radio. "It did not sound good, I went to the scene and was briefed there," Staly said in an interview late this evening. "It raised some flags but the last update I got is that it does look like it is the way the husband reported it."
According to people who knew Jones and spoke with authorities, "she had recently been laid off her job and was despondent," Staly said. (On her Facebook page, one of her hopeful predictions for 2019, she'd posted on Jan. 2, was "a salary increase.") "It is true that there was an argument," Staly said.
An incident report the sheriff's office released Tuesday morning reads as follows: "Gary stated that Billye lost her job approximately two weeks ago and has been upset." (Her Facebook page indicates she worked in customer service at Team Worldwide.) "Tonight she received a phone call from someone she worked with which made her very upset. Gary and Billye argued as she accused him of not supporting her. She then went into their bedroom and Gary heard a single gunshot. Gary went to check on Billye and then called 911."
Tuesday afternoon, Billye Boyd Jones's daughter–one of Jones's two children–reached FlaglerLive and said several details in the sheriff's incident report were not correct. She said her mother had not been laid off, but rather had recently retired, but had, in fact, been very sad about it, after building the Georgia-based company she had retired from. Her daughter, who declined to be identified by name, said it was she who was on the phone with her mother, as they had worked together for years, and that Billye and her husband were not quite arguing, but that Gary was trying to reinforce to her that she'd been a fine worker. "The fact that she was laid off is not true, the fact that she was having an argument with her husband is not true," her daughter said, noting that Billye's husband "worshipped her."
"I'm the last one to talk to her other than my stepdad," her daughter added. But she did not dispute that retirement was a very difficult step for her mother.
After the shooting the sheriff's office dispatched several units and soon began an investigation, then issued a release later, referring to the incident as a "death investigation," a term used for suicides as well as for suspicious deaths. The sheriff's office said it reported to the residence at 6:21 p.m. "after an adult was reported deceased."
"We are in the very early stages of a death investigation," Sheriff Rick Staly was quoted as saying in the release. "We want the community to know that this is an isolated incident and there is no threat to the community. I know that our team will conduct a thorough investigation and we will release more information as it is appropriate through the investigation."
In the interview Monday evening, Staly said "we're handling it as a suspicious death until we can verify and prove that it was a life taken by the individual and not by somebody else." That is the normal way the agency handles death investigations, including suicides, leaving it to the medical examiner to make the final determination.
While initial reports "raised some flags," the sheriff said, Chief Steve Brandt, who is in charge of investigations, was at the scene and observed the interiors of the house, including where the victim died. "He is more comfortable with the husband's version after he saw everything. But preliminary things can change, so we really have to take our time, process the scene," and wait for the medical examiner, Staly said. "Certainly there's nothing for the community to be concerned about."
The couple had lived at the Coral Court home since 2010 as Billye commuted to work in Georgia. She was due to have her first grandson later this year, her fifth grandchild.
St. John's Family funeral home retrieved the body just before 10 p.m.