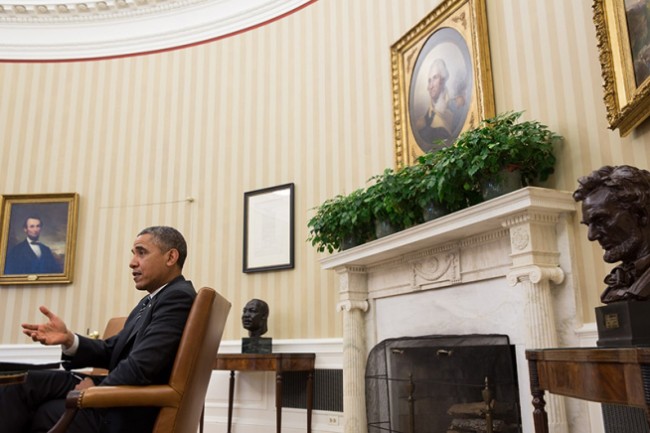 Second terms are notoriously disastrous. Nixon never finished his as Watergate demolished him. Ronald Reagan and Bill Clinton were almost demolished by the Iran-Contra and Monica Lewisnki affairs, though the one involving that woman was hardly on the level of a constitutional scandal as grave as letting a second-string renegade like Oliver North run the nation's foreign policy from a White House basement. George W. Bush's entire eight years were like a disastrous second term considering that he should never have had a first. And now, after an unusually clean first term, we have Barack Obama getting bombarded with scandals, one after the other.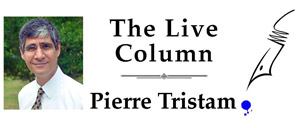 I don't mean the Benghazi follies, which have the scandal quality of lousy dinner theater in a Bunnell suburb (if Bunnell were to have a dinner theater other than its city commission meetings). The real story in Libya is that Obama intervened deftly and helped topple Muammar el Qaddafi, the man Reagan had called the Mad Dog of the Middle East back when Qaddafi was the bin Laden of the 1980s. That revolution was brief but bloody, though not a single American was killed until the attack on the embassy.
The four Americans killed in Benghazi were as much the victim of the resulting mess as they were the victim of shoddy embassy security, whose budget had been recklessly cut by the Republican House. The Obama administration handled the response to the killing poorly, substituting email chatter for clear accountability. But calling it a cover up is wishful thinking among Republicans looking for an easy pyre on which to immolate Obama's presidency or prevent the once and future Hillary Clinton from reaching the White House.
The more serious scandals are the inexcusable and stupid behavior of the IRS chasing after conservative non-profits, even though there's a nugget of truth to the claim that tea party type organizations have no business pretending to be politically uninvolved organizations deserving tax exempt status. But then, nor do churches. Obama is pretending to take decisive action by firing an IRS acting commissioner who was leaving the post in three weeks anyway, and having the Justice Department launch an investigation, but the damage is done. The president who needed an immaculate IRS, considering his reliance on tax policy, managed to undermine the credibility of one agency nobody loves to start with. He's also done the impossible: he's made the hard right's conspiracy cretins look more credible than the IRS. Talk about dinner theater. That's about to start with today's congressional hearing on the internal revenue's screw-up.
Then there's the equally outrageous Obama Department of Justice, which secretly seized the phone records of reporters at the Associated Press to ferret out a leak about a failed al-Qaeda attack. Presidents—and anyone in power—often find it irresistible to scapegoat their failings by chasing after reporters. The surprise with Obama is that he's indulged the fetish more aggressively than any of his predecessors. The hacking of AP's phone records is more serious than any hacking that shamed the British press: that hacking involved mostly tabloid muck and the eternal parody known as the British royal family, and it was conducted by Rupert Murdoch's mercenaries. No surprises there. But for the Obama Justice Department to go Fox on the Associated Press, essentially treating it as it would terrorist suspects—because our wiretap laws now routinely allow surveillance of any target spy agencies choose to call "terrorist suspects"—makes you wonder who Obama is getting counsel from.
The IRS and phone hacking scandals aren't enough to demolish the presidency. They're plenty to derail it until it reaches lame-duck station in a year and a half. Immigration reform? Forget it. This week's good news on the plunging deficit? Nobody cares. The scandals reveals a tone-deaf administration that doesn't know its right hand from its left, or has lost its nerve. Either way, it's bad news for the nation, great news for Republicans ahead of the 2014 mid-term elections, and orgasmic news for talk radio's muezzins of the apocalypse.
And that's without going down the path of what I consider the real scandals of this administration: the continued operation of that concentration camp at Guantanamo Bay, the routine and illegal assassination program by drones in Pakistan, Yemen, Somalia and possibly Mali, and a broader police assault than in the Bush years on civil liberties and privacy, supposedly in the name of security. Spying on reporters is likely the tip of that Nixonian iceberg.
There's a degree of tyranny built into the American presidency that presidents good and bad, from Thomas Jefferson to FDR, Nixon, Reagan and Obama have not hesitated to exercise. But it's one thing when a president uses those powers to buy Louisiana or win a world war. It's another when he does so to crush political opponents or power-grab for its own sake. Obama isn't done yet. But five years in, he's yet to figure out what kind of leader he wants to be. Transformational does not come to mind.


Pierre Tristam is FlaglerLive's editor. Reach him by email here. A version of this commentary was heard on WNZF.