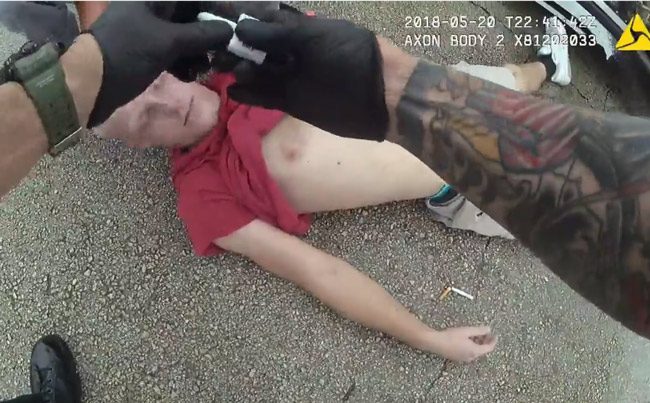 When Flagler County Sheriff's deputies responded to the intersection of Webwood Place and Webster Lane Monday evening, Ryan Walker, 28, was on the ground, unresponsive. His lips, cheeks and eyelids were bluish.
Megan Fortier, 29, told deputies that Walker had injected heroin. He'd overdosed.
Fortier told authorities that she and Walker were traveling from Daytona Beach for their children's birthday party in Palm Coast. They stopped at Pine Lakes Golf Course. There, Fortier said she injected heroin that she obtained from an unknown location and an unknown person in Daytona. Walker did likewise, she said–and became unresponsive.
Fortier then drove the couple's pick-up to the house of Brian Koester, 29, at 22 Webwood Place in Palm Coast. Along the way Walker threw up in the truck–a dangerous consequence of the overdose that, for an unconscious person, could result in aspiration and death.
Fortier told authorities that Koester then drove the truck to the intersection of Webwood and Webster, pulled Walker out of the truck and started CPR until deputies arrived on scene.
One of the deputies' body cams shows the deputy preparing to administer Narcan, an opiate antidote that enables a person going through an overdose to breathe more normally and to stop possible brain damage, if administered in time. It can be either injected or sprayed up a person's nose. In this case, the deputy asked Koester to prop up the lifeless head of Walker, then briskly sprayed the Narcan dose in Walker's nose.
Flagler County Fire Rescue and the Palm Coast Fire Department got to the scene and took over from there, moving Walker to a rescue unit and taking him to Florida Hospital Flagler.
Insisting that she didn't know where she got the heroin, Fortier told deputies that Walker had also consumed Xanax, the anti-anxiety prescription medication. She then gave a deputy permission to retrieve all the narcotics in the truck. She and Koester were questioned using the Flagler County Sheriff's Office Overdose Investigative Questionnaire.
Later that evening, one of the deputies went to Florida Hospital Flagler and spoke with Walker, who was alert and conscious by then. He told the deputy that he'd consumed one-quarter of a Xanax "bar" earlier that day before heading for his and Fortier's children's birthday party by way of a stop for heroin.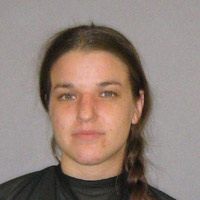 As they shot up, it was Fortier who passed out first. Walker proceeded to wake her up. Apparently not heeding the obvious warning, he then consumed the rest of the Xanax and injected himself with the rest of the heroin that Fortier had been using. He then passed out, and does not remember anything until he woke up in the hospital. He said he didn't know where the drugs came from, according to a sheriff's report, only that Fortier, according to him, had bought them in Daytona.
Walker, according to the report, "believes that because he took the [Xanax] and injected what he believes was a 'stronger dose' of heroin, that's the reason he reacted the way he did. [Walker] did not believe that the drugs were laced or altered in any way."
The ongoing opioid crisis, tallying some 70 deaths a day in the United States, has been aggravated by fentanyl-laced heroin, which can cause rapid and lethal overdoses.
"I'm proud of our deputies for helping to save another life with the use of Narcan, but these drug users must take notice that the drugs they are injecting are tainted and much stronger than they are used to," Sheriff Rick Staly said. "Drug users take warning – the next time you inject could be your last. Is it worth your life? If you have recently purchased heroin, turn it in to a Sheriff's Office location no questions asked to be destroyed and seek help for your addiction."
This is the second time in twelve days a Flagler County deputy has saved a life using Narcan.
Walker was been arrested a few times in Flagler in 2016 starting with a dealing-in-stolen-property charge, then violations of pre-trial release agreements or probation violations. He was not arrested Monday, nor was Fortier, who was arrested in 2009 for trafficking in Oxycodone, was sentenced to a year in jail and subsequently violated her probation.
Anyone with information on the sale of Heroin in Flagler County is asked to contact the Sheriff's Office at 386-313-4911 or email [email protected] To remain anonymous, call Crime Stoppers at 1- 888-277-TIPS (8477). You could be eligible for a reward up to $5,000.