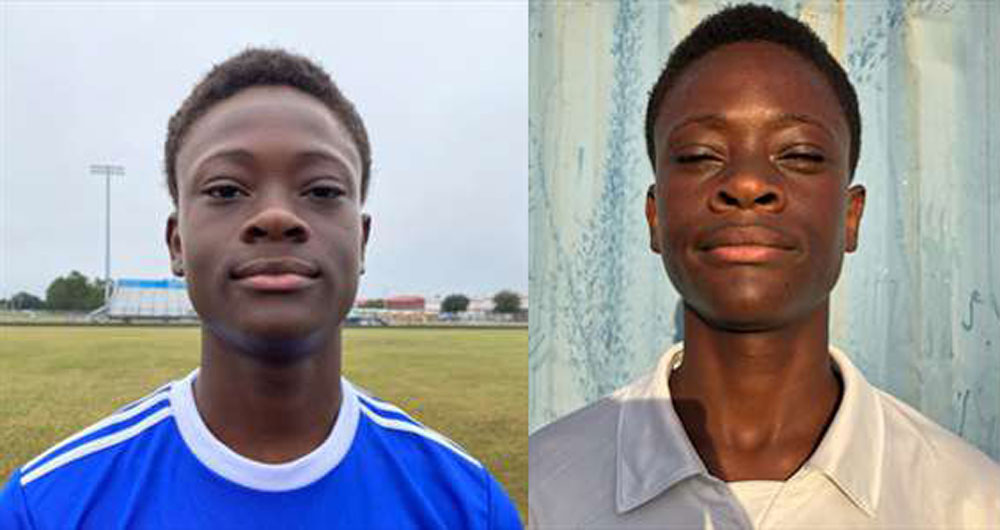 Last Updated: 5:46 p.m.
Giovanne Sylvain, the 18-year-old resident of Palm Coast's R-Section who had gone missing since Friday, after he left his home on a bicycle, is feared dead following the discovery Monday of a body floating in the small lake at Graham Swamp, off Old Kings Road, the Flagler County Sheriff's Office said early this evening.
Deputies had responded to the report of a body there early this morning–in the area of 1635 Old Kings Road–after people fishing in the area reported the find.




"Detectives and Deputies responded to the area and located what appeared to be the body of an African American male. Detectives were not able to immediately identify the male due to the fact that it appeared the body had been in the water for several days," the sheriff's release states. "Based on their preliminary investigation, Detectives believe that the body is likely that of 18-year-old Giovanne Sylvain who was reported missing from his residence in Palm Coast on Sunday, September 27. Detectives have been in contact with Giovanne's family since this morning and they have been cooperative with law enforcement throughout the investigation."
Detectives don't believe there's been foul play but are following all leads, and for now not removing Sylvain's name from the state and national missing-persons databases–not until his body can be conclusively identified.
"This is an ongoing investigation and we will update the community as soon as we can conclusively identify the deceased," Sheriff Rick Staly said. "Until that time we ask for the community's patience while Detectives complete the investigation and keep the Sylvain family in your thoughts and prayers."
The earlier story, published today, is below.

The Flagler County Sheriff's Office is seeking the public's help in locating 18-year-old Giovanne Sylvain, a student at Matanzas High School. He was last seen on Friday (Sept. 25) around 5 p.m., when he left his house at 17 Ryeco Way in Palm Coast on a bike.
His mother reported to Flagler County Sheriff's deputies on Sunday that her son had left the house, leaving all his belongings in the house, including his cell phone. She told deputies she was concerned about him because he had started acting differently, according to an incident report, some of it redacted. She could only provide limited information about what he was wearing. He may have been carrying a backpack. He was riding a black bicycle.




He would normally be attending Matanzas in person–and had been to school Friday.
He told his mother that he was going to see a friend by the name of David. Deputies deduced the identity of his friend and paid him a call. The friend's father confirmed that Sylvain had visited, but only to drop off some food. Sylvain was entered into databases as missing or endangered. He had turned 18 only a week before he went missing.
If you have information call FCSO at 386-313-4911 or email us at [email protected]