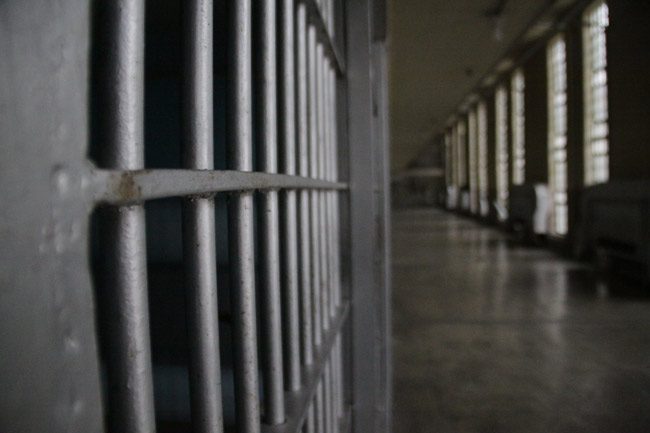 Florida voters this fall will get to decide whether convicted felons who've served their time and paid restitution should automatically have voting rights restored.
But in the meantime, Gov. Rick Scott and the Florida Cabinet have a month to revamp what U.S. District Judge Mark Walker called the state's "fatally flawed" current rights-restoration process.
Walker issued an order late Tuesday that was the latest salvo in the battle over voting rights in Florida, one of just a handful of states that don't have some sort of automatic restoration of the right to vote for ex-felons.
Thirty-eight states automatically restore voting rights for most felons, and two states — Maine and Vermont — even allow prisoners to vote from behind bars.
Automatically restoring the right to vote for convicted felons in Florida could add between 600,000 and 1.6 million voters to the state's voting rolls, according to national voting-rights experts.
Nationwide, about 3 million people living in communities have had their voting rights stripped, and more than one-third of those former felons live in the Sunshine State, according to Sean Morales-Doyle, a lawyer who works for the Brennan Center for Justice's Democracy Program.
Florida is an outlier because of its restrictive voting-restoration process and because of the "sheer volume" of people who are affected, Morales-Doyle told The News Service of Florida.
Florida's system — pushed by Scott and Attorney General Pam Bondi and adopted shortly after the two Republicans took office in 2011 — is "broken," Morales-Doyle said.
"It's definitely kind of out on its own, compared to the rest of the country," he said.
Under the current system, felons must wait five years before applying to have their civil rights, including the right to vote, restored. Felons who have been convicted of certain violent crimes or sexual offenses must wait at least seven years before seeking a hearing to have their rights restored.
Once an application is made, the process can take years — and big bucks — to complete, and involves extensive documentation, such as certified copies of charges, judgments and other court documents.
Since the changes went into effect in 2011, Scott — whose support is required for any type of clemency to be granted — and the board have restored the rights of 3,005 of the more than 30,000 convicted felons who've applied, according to the Florida Commission on Offender Review. There's currently a backlog of 10,085 pending applications, according to the commission.
In contrast, more than 155,000 ex-felons had their right to vote automatically restored during the four years of former Gov. Charlie Crist's tenure, according to court documents.
The restoration of felons' rights has long been controversial in Florida, with critics of the state's process comparing it to post-Civil War Jim Crow policies designed to keep blacks from casting ballots.
A political committee known as Floridians for a Fair Democracy has collected enough petition signatures to place a measure on the November general-election ballot that, if approved by voters, would automatically restore voting rights to felons who have served their sentences, completed parole or probation and paid restitution. Murderers and sex offenders would be excluded under the measure, which will appear on the ballot as Amendment 4.
But it remains unclear whether voters will agree to the changes.
Florida's current system is not only burdensome, it's unconstitutional, according to Walker, who last month found that the process gave too much discretion to the Board of Executive Clemency, comprised of Scott and the Cabinet.
Siding with the voting-rights group Fair Elections Legal Network, Walker ruled that Florida's system is arbitrary and violated First Amendment rights and equal-protection rights under the U.S. Constitution's 14th Amendment.
Walker, who scalded state officials for threatening to do away with the rights-restoration process all together, on Tuesday gave the clemency board until April 26 to "promulgate specific standards and neutral criteria" to replace the current "nebulous criteria, such as the governor's comfort level."
Scott hasn't said whether the state plans to appeal Walker's order but has given no indication he will back down.
"The governor continues to stand with victims of crime. He believes that people who have been convicted of felony offenses including crimes like murder, violence against children and domestic violence, should demonstrate that they can live a life free of crime while being accountable to our communities," Scott spokesman John Tupps said in a statement following Walker's order Tuesday.
While Walker did not find that the lengthy waiting period required before felons can apply — among the longest in the country — is unconstitutional, he did find fault with what can be a years-long delay for applications to be processed and with what appeared to be a willy-nilly decision-making process.
Walker's decision, centered in part on the violation of First Amendment rights, was the first of its kind in the voting-rights arena, according to Michelle Kanter Cohen, counsel to the Fair Elections Legal Network, which filed the federal challenge.
"This is really an area where, in terms of the First Amendment equal protection claims and the arbitrary nature of this, this is a new way of looking at this problem," Kanter Cohen said in a telephone interview Wednesday.
Writing "this court is not the Vote-Restoration Czar," Walker did not provide the state a blueprint for an overhauled system.
But a look at how other states handle the issue, based on information provided by the Brennan Center, provides a glimpse of options for what Florida might consider, should Scott and the Cabinet choose to move forward with new rules.
Dozens of states automatically restore voting rights for people who have served their sentences.
In Texas, voting rights are automatically restored when residents complete their sentences and terms of probation or parole and pay restitution.
In California, convicted felons may vote if they are on probation but have to wait until periods of parole are complete.
Wyoming automatically restores the right to vote after five years to people who complete sentences for first-time, non-violent felony convictions in 2016 or after. People with violent convictions or multiple felony convictions must receive a pardon from the governor.
Whatever Florida does, the new standards and criteria "cannot be merely advisory, a Potemkin village for anyone closely reviewing the scheme," Walker wrote, instructing the board not to rely "on whims, passing emotions or perceptions."
Because Scott and the clemency board had "unfettered discretion" — according to their own rules — in making decisions about who should have their rights restored, it was impossible to know whether those decisions were based on "viewpoint discrimination," Morales-Doyle said.
"The thing government can never do in any circumstance is discriminate on the basis of viewpoint," he said.
The arbitrariness of the system "means none of us knows if Gov. Scott's denying the right to vote to one person as opposed to another person is because of the views they've expressed," Morales-Doyle said.
"So we have to assume that's what's happening. Unless there's transparency and objective, neutral, specific criteria, none of us have any way of determining what's driving these decisions and we have no way of holding the government accountable," he said.
–Dara Kam, News Service of Florida