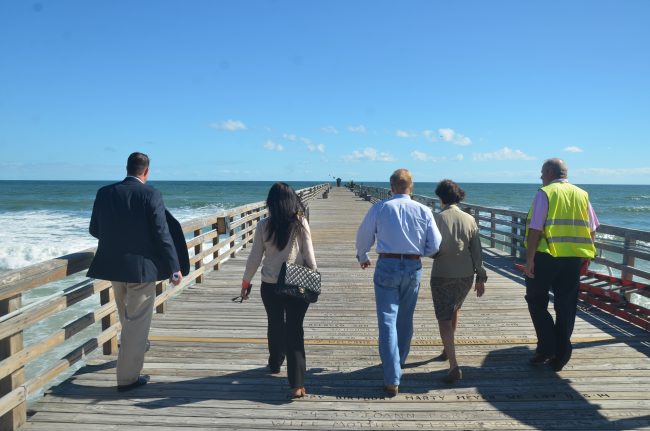 By Larry Newsom
On October 7, 2016, the City of Flagler Beach was deeply impacted by Hurricane Matthew, a Category 3 storm. We sustained severe damage, mostly to our coastline infrastructure, including our iconic Pier, the 52 dune crossovers used by the public to access the beach, and of course, the "shark bites" that ripped 1.3 miles of State Road A1A.
From my experience with similar storm events such as Hurricanes Katrina, Ivan, and Dennis, and as the County Administrator for Escambia County (Pensacola) during the BP Deepwater Horizon oil spill, I've learned it takes a lot of time to recover. Local agencies have to deal with these events in administrative phases. The primary goal is to reestablish for our citizen tax payers the quality of life they were accustomed to prior to the event. First and foremost is to return all citizens to their homes, issue permits to make repairs, and remove the debris. We are there!
Now city staff must work with Homeland Security's Federal Emergency Management Agency (FEMA) staff to ensure we recover as much revenue as possible spent by the City to deal with the hurricane's aftermath. This is very time consuming, but will be complete within the next 12 months. Her's a status report.
Debris Pick-Up: Here is the Funding Process for the debris pickup: FEMA reimburses 75 percent of the cost (85 percent for debris picked up in the first 30 days). The state reimburses 12 percent, local government pays 12.5 percent. (The Volunteer work for beach clean-up activities can be used by the city "in kind" to offset cost).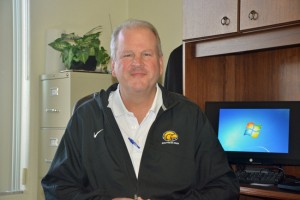 The Pier: I know the existing pier looks sound, but a structural engineering report prepared within days following the storm identified major issues underneath, deeming the structure unsafe. Sorry, no access at this time. However, my staff has been working with engineering consultants to implement temporary repairs to the pier you see today in order to restore access for the public and to ensure no further loss to the structure, beyond the missing 160 feet. I am expecting an engineering bid package to repair the existing structure in the near future and look to open the pier before summer approaches. This will be funded by FEMA at 75 percent, plus insurance.
In late January or early February, I will be holding a workshop, open to the public, to discuss city preferences on the design of a new, more permanent pier. My goal is for Flagler Beach to have the longest pier on Florida's east coast. I understand the pier and beach are our gems. I must work with FEMA to determine what federal funds will be allocated for the reconstruction. I anticipate the full rebuild to occur next year.
Dune Crossovers: Our dune crossovers offer safe access to the beach. There are 52 dune crossovers between Beverly Beach and the Flagler-Volusia County line for which the city is responsible. City staff and I have received numerous phone calls inquiring about why this or that particular crossover has not opened, or "When will this access be open?"
My immediate goal after the event was to quickly open all dune crossovers requiring minimal repairs, and we did that. Now my staff is reviewing each access point to see if additional crossovers can be temporarily repaired and made accessible. Our chief building official reviewed the construction of the crossovers and notes that most will require additional modifications to ensure we meet current Building Code standards. That also applies to the crossovers open now.
I do expect FEMA assistance on this as well. Keep in mind the storm event may result in the City receiving funding to make improvements that typically would not be affordable. I have procured an engineering firm that works with Disney on boardwalks to make sure we get the best results as a final product. It may take a year to have all dune crossovers rebuilt, but I am dedicated to get as many open as possible as we work through the process. Any beach access deemed unsafe or a total loss will be first to be designed and rebuilt while all temporary openings continue to be used. If I can open a crossover safely, I will.
State Road A1A: We all know what happened to the Scenic Byway. The state lost a 1.3 mile section of A1A on the south end of Flagler Beach, and a second two-block section between North 21st and 23rd Streets. The undermining of the road and the need to restore structural support led to the creation of painful detours for residents of Flagler Beach and its visitors. There have been temporary repairs to both sections, with discussions still continuing on how best to shore up the road permanently. I will continue to work toward a permanent solution with the state transportation department during this process.
Prior to my arrival as city manager a year ago, the county, along with the U.S. Army Corps of Engineers, had managed the planned beach renourishment project for our city. The primary goal is to make sure the permanent solution by the state transportation department will not impact the ability of the city or Flagler County to apply for federal funds to maintain our beach for future renourishment projects. In addition, during past workshops, the option was presented to divert traffic to our local roadways to alleviate the need to rebuild two lanes on SRA1A. Let me assure you: this is not an option. The state cannot proceed with such a plan without the city's approval, and the cost-benefit is not there.
I want to thank all citizens for your patience and to assure you City staff is working diligently to seek normalcy after Hurricane Matthew.

Larry Newsom became Flagler Beach's manager in January 2016. Reach him by email at [email protected].