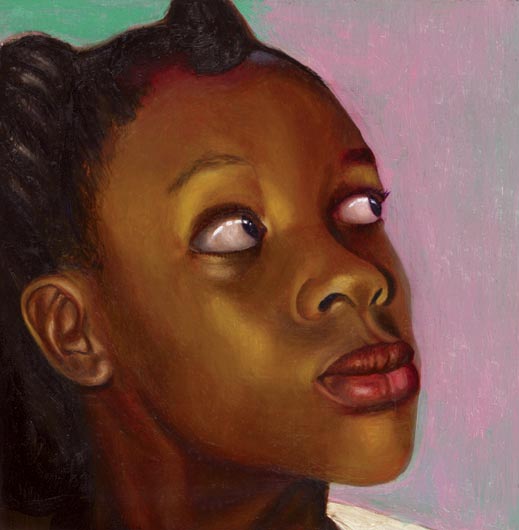 The Live Wire is an experiment. Think of it as a cross between a book of hours and a web version of the doors of perception. You contributions are welcome, in the comments or by email. The previous Live Wire edition is available here.

9:50 a.m. Free Foreclosure Seminar Tonight in Palm Coast

Palm Coast attorneys Jay Livingston and Jim Wolverton of Livingston & Wolverton are leading a free seminar on Florida's new foreclosure-mediation law, tonight at 6 p.m. in the Florida Room at the Flagler County Chamber of Commerce, 20 Airport Road (just off of State Road 100). The attorneys will explain the new law and how to go about the mediation and foreclosure-litigation process.
The Times earlier this month detailed the foreclosure-only courts set up in Florida. Here's the full story.

8:39 a.m. 1000 Friends of Florida No Longer Opposed to Amendment 4
Back in March, the state's only organization focused exclusively on growth management had said it was opposed to the so-called Hometown Democracy Amendment. The organization was sympathetic to the Hometown Democracy movement, "but 1000 Friends is equally aware of the problems associated with having public votes on every comprehensive plan amendment."
Those problems have been diminishing, compared with the alternative. 1000 Friends had this to say in its latest statement (Sept. 13): "After much debate and careful consideration, 1000 Friends of Florida has refined its position on Amendment 4 and is now taking a neutral position on Florida Hometown Democracy." The statement goes on: "The Board still believes that there are flaws with Amendment 4," notes 1000 Friends of Florida Chairman Emeritus Nathaniel Reed. "However, we also recognize that the on-the-ground results of the existing growth management system are far from perfect and need major improvement," he explains. "Amendment 4 may be the catalyst that is needed to promote positive change." See the full statement.
Koran 101 at the University of Florida
If a place needs it, it's Gainesville. From UF's Alligator: "The soft chants of prayers toward Mecca marked the start and end of "Quran 101" at the Reitz Union Grand Ballroom Monday night. About 100 people attended the event, which was sponsored by Islam on Campus to educate people about the Quran and give them a chance to ask questions about the holy text of Islam, said Nora Zaki, vice president of external affairs for Islam on Campus. Three University Police Department officers were present as a precaution after last week's uproar about the proposed burning of Qurans at the Dove World Outreach Center, but the speech by assistant professor Sarra Tlili and the questions that followed included no mention of Dove or Pastor Terry Jones." The full report.

Attention Palm Coast Data: Magazine Readership Falls 16% Among Affluent
This is the sort of trend that has big implications for Palm Coast Data, Flagler's biggest private employer, which relies on fulfilling magazine subscriptions to stay alive. From Advertising Age: "Magazine readership among the affluent plunged 16% in the past year as the group spent 12% more time using the internet and sharply stepped up purchases of e-readers and tablet computers, according to the annual Ipsos Mendelsohn Affluent Survey. […] Magazine readership has slipped modestly in some prior years of the annual survey, which this year garnered more than 13,800 responses, but this is the first double-digit decline."
The affluent, keep in mind, set future trends. They have the money to do what the rest will do once economies of scale kick in. Another trend that should be alarming to the Palm Coast Datas of the world (there aren't many): The survey "survey was completed in June, only two months after the launch of Apple's iPad, but it already shows nearly a million of the nation's more than 44 million affluent heads of household owned tablet computers and another 2 million owned e-readers." The full story.
Tea-Bagged: Why Republicans Will Almost Surely Not Win the U.S. Senate
The brilliant Nate Silver sums up Tuesday's joyous debacle at the primary polls across the country: "There are some fairly tangible conclusions. For instance, Ms. O'Donnell's win almost certainly reduces the possibility of a Republican takeover of the Senate. She could still defeat the Democrat in the race, Chris Coons — as Mr. Castle could still have lost to him. But on the basis of the polling (and here we are, thankfully, again on solid empirical ground) the Republicans went from being extremely likely to win the race to extremely likely to lose it. They may now need to bring another state like Connecticut or West Virginia into play to have a decent chance of taking the Senate; indeed, I would expect to hear a lot of chatter about opportunities like these, as the Republican establishment seems ready to concede the one in Delaware.
Another conclusion, of course, is that the Tea Party is a mixed blessing for the Republicans. Undoubtedly, in my view, they have done the party more good than harm over the past year-and-a-half, bringing it back from what pundits assumed was the brink of irrelevance (but may instead just have been the nadir of a political cycle), to a position where they are poised to make electoral gains that could rival or exceed 1994." The full post.
What Presidents Read
President Obama is apparently reading Jonathan's Freedom, a Lost Illusions type indictment of the Bush 2000s. What presidents read, Tevi Troy writes in National Review, is "part of any White House's efforts at intellectual outreach. Bill Clinton recognized that by flattering intellectuals and highlighting their books, he could often gain their support. For instance, he left Yale law professor Stephen Carter's The Culture of Disbelief on his desk where reporters could see it; Carter's book got the expected press mentions, and odds are that Carter was more favorably inclined to the administration as a result. Of course, this trick does not always work: When Salt author Mark Kurlansky was told that George W. Bush was reading his book, he sneered: "My first reaction was, 'Oh, he reads books?'" Word has it he's even writing one, though he's more often seen watching the Texas Rangers attempt to play baseball than writing at his desk. He has ghost writers.
Autism's First Child
The Atlantic has an absorbing story about Donald Gray Triplett, 77, of Forest, Mississippi, the first person ever diagnosed with autism. "And his long, happy, surprising life may hold some answers," the article notes.
"Identified in the annals of autism as "Case 1 … Donald T," he is the initial subject described in a 1943 medical article that announced the discovery of a condition unlike "anything reported so far," the complex neurological ailment now most often called an autism spectrum disorder, or ASD. At the time, the condition was considered exceedingly rare, limited to Donald and 10 other children—Cases 2 through 11—also cited in that first article. That was 67 years ago. Today, physicians, parents, and politicians regularly speak of an "epidemic" of autism. The rate of ASDs, which come in a range of forms and widely varying degrees of severity—hence spectrum—has been accelerating dramatically since the early 1990s, and some form of ASD is now estimated to affect one in every 110 American children. And nobody knows why." Read the full article, and see the video below.

Trent Tomengo at the Museum of Florida Art in DeLand
From the museum's flier on the exhibit: "Trent Tomengo has created a compelling series of paintings entitled Experience Portraits in which he explores the personal experiences of those depicted on canvas and the experiences of viewers as they encounter these works. His subjects are instilled with references and symbols illustrating life-altering personal occurrences that they have had. Viewers are challenged ascetically and emotionally to interpret these paintings on whatever level they are at ease with. Portraiture has been a constant interest for Trent Tomengo throughout his career and this series goes beyond painting a familiar likeness of the subject, but explores psychological and emotional features as well. Dynamic compositions are built around the human figure with metaphysical and spiritual concepts implying a universality that permeates all of humanity."
The museum is at 600 No. Woodland Blvd, hours are Tues-Sat 10am-4pm, Sun 1-4pm.