Gleeful Power Chords, an Illustrious Wasteland and Gordon Lightfoot: Culture Worth the Miles
FlaglerLive | March 22, 2011
Gordon Lightfoot at the Plaza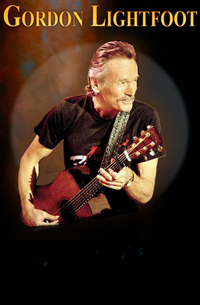 He was one of the singer/songwriters who defined the folk/pop sound of the 1960s and 70s; he's been called Canada's greatest songwriter; and he is an international folk-rock legend. Gordon Lightfoot's songs Steel Rail Blues and Ribbon of Darkness (number 1 in 1965), brought him international success. His fame grew in the 70s, with his biggest hits If You Could Read My Mind (1970), Sundown (1974), Carefree Highway (1974), Rainy Day People (1975), and The Wreck of the Edmund Fitzgerald (1976). Twice in his legendary career, Lightfoot has had to stop touring due to illness, and twice he has returned to the stage to perform his famous songs. Now Gordon Lightfoot is coming to Orlando for a one-night-only performance at the Plaza Theater. On Wednesday, March 23rd at 8 pm, we are invited to spend an evening with a living legend. The Plaza Theater is at 425 North Bumby Avenue in Orlando. Call 407.228.1220 or visit plazaliveorlando.com
'My Illustrious Wasteland'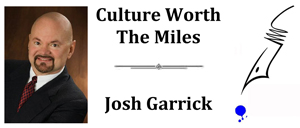 The original rock musical by local 'wunderkind' Tod Kimbro was one of a handful of musicals chosen for the 2009 New York Musical Theatre Festival, but Kimbro's My Illustrious Wasteland first had its premiere here in Orlando. Now Kimbro returns to Central Florida to reprise his original acting roles while also serving as music director and keyboardist in a concert version of his work. Set in the future, Kimbro's musical offers up political satire set to full-throttle rock music about 'sainted' movie stars, mandatory happy pills, and tiny computers placed in our brains. Welcome to Tod Kimbro's view of America, a musical fusion of 70's glam, 80's old wave, and classic rock. This version of the show, presented in 'concert format,' features a score that deconstructs the past while its plot examines a dysfunctional future. John DiDonna, the show's original director, returns to lend his eye and co-produce this new production in a limited 4-show run. My Illustrious Wasteland – The Concert Version will be performed on March 25, 26, and 27 at the Shakespeare Center in Loch Haven Park. For reservations call 407.328.9005; for credit card orders, visit www.redchairproject.com
The Power Chords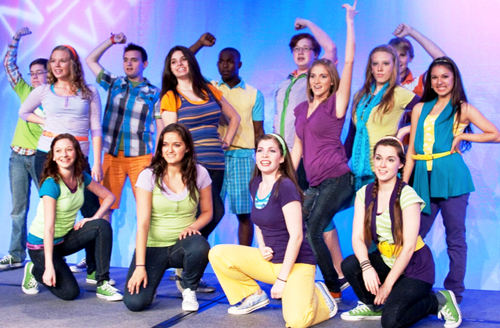 Attention fans of GLEE! Central Florida has its own group of young, powerful, and talented singers in a new group called the Power Chords. The Power Chords is a hand-picked group of vocalists (from 13 to 18 years of age) benefiting from intense instruction in voice and choreography by professionals at the Orlando Repertory Theatre (the REP). Not only do these young performers "power up the stage" at the REP, they've already performed for the Orlando Convention and Visitors Bureau, the Red Chair Affair, a pre-show performance for the Orlando Philharmonic, National Philanthropy Day at the Ritz-Carlton and corporate events and conventions. The Power Chords' much-anticipated spring fundraising concert is called Wired For Spring, and will be held on March 25 at 7:30 pm at the REP in Loch Haven Park. With tickets at an affordable $10, the performance will include a variety of pop song favorites including "Proud Mary" and "Lean On Me." For tickets and information, call 407.896.7365 ext.1 or visit orlandorep.com
The Orlando Philharmonic's 'Top Brass'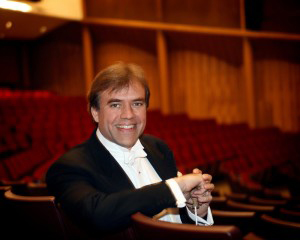 One of the pleasures of the Orlando Philharmonic Orchestra's expanded season is a series of 'intimate' concerts called the 'Focus Series,' in which Conductor Christopher Wilkins leads a program focused on one section of the Orchestra. In these varied concerts the Conductor introduces the works with entertaining background notes and a decidedly dry sense of humor. The next concert in the series features the powerhouse instruments from the brass and percussion sections of the Orchestra in a program of Renaissance, sacred, theatrical and popular music. The "Top Brass" performers highlighted on the program are Robert Carpenter, Tuba; Jeffrey Thomas, Trombone; and Mark Fischer, Horn. Included in this varied program are The Earl of Oxford's March by William Byrd, Nessun Dorma from Puccini's opera Turandot, Farewell of the Tsar from "The Tsar Sultan" by Rimsky-Korsakov, Stardust by Hoagy Carmichael and Londonderry Air. "Top Brass" will be performed on Monday, March 28 at 7 pm at the Shakespeare Center at 812 East Rollins Street in Loch Haven Park. For tickets, call 407.770.0071 or visit OrlandoPhil.org.
'First Thursday' at the Orlando Museum of Art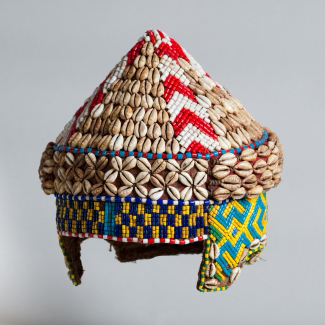 These days it seems there is a special reason to go out on every day of the week that ends in "day," but Orlando's "original Art Party" here in Central Florida is the award-winning 1st Thursday (of each month) presented by the Orlando Museum of Art's volunteers. The 1st Thursday event for April 7 is called Fashionista. Artists are invited to present their works – in ALL Art media forms – in which the art of fashion is depicted on a canvas or in the style of a designer.  A variety of works from the chic 'trend setter' to that which is "unique, original, and/or creative from the past, present or future" will be on display. Every 1st Thursday offers live music and a variety of drinks and food tastings for sale. Consider this your chance to combine your sense of art and style and pull out that outfit that never worked before. Call it 'Art' and wear it with pride at the Orlando Museum of Art on April 7 from 6 to 9 pm. The Museum is at 2416 North Mills Avenue in Loch Haven Park. Call 407 896 4231 x260 or visit omart.org

Please support FlaglerLive. Go to our Contributions/Donations Page.