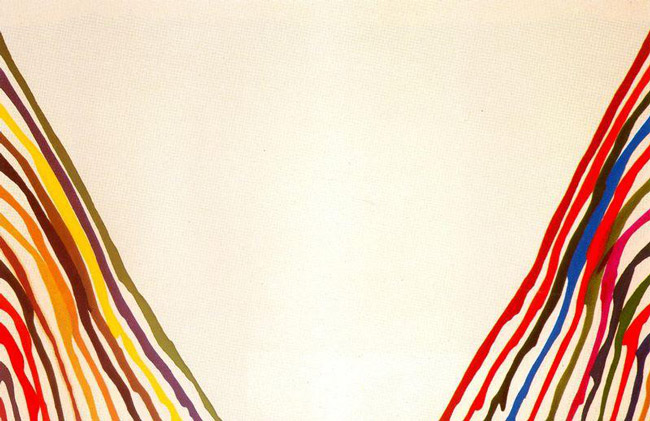 Marc and Serge have been friends for 15 years. Serge is a rich dermatologist. Marc is an aeronautical engineer. Serge has just bought a painting. As Marc describes it, "it's a canvas about five foot by four: white. The background is white and if you screw up your eyes, you can make out some white diagonal lines." And it cost 200,000 French francs, roughly $40,000, not inflation-adjusted. The scene takes place in the early 1990s. Marc is eying the painting, neither grasping nor believing, or wanting to believe, what he sees. Serge is very proud of himself, and prouder to show off his new acquisition to his best friend. Serge says he could immediately unload the painting for a tidy profit. Marc is incredulous. And he's becoming angry.
"You paid two hundred thousand francs for this shit?"
City Repertory Theatre will stage "Scapino!" at 7:30 p.m. Friday and Saturday March 17-18 and March 24-25, and at 3 p.m. Sunday March 19 and 26. Performances will be in CRT's black box theater at City Marketplace, 160 Cypress Point Parkway, Suite B207, Palm Coast. Tickets are $20 adults and $15 students, available online at crtpalmcoast.com or by calling 386-585-9415. Tickets also will be available at the venue just before curtain time.
Click On:
---
So begins "Art," the mordantly funny 1994 play by Yasmina Reza that went on to performances in 35 languages, win the 1998 Tony Award for best play and gross more than $200 million.
Get set for its Palm Coast premier: it opens at the City Repertory Theatre at Hollingsworth Gallery Friday (March 23) for a five-show run this weekend and the next, under the direction of John Sbordone. (Students are welcome to the preview Thursday evening, March 22, for just $5.)
For the City Repertory's inaugural season, "Art" adds another audacious production to a list that so far has included three successive triumphs: "The Laramie Project," "Talking With…" and "Jacques Brel Is Alive and Well and Living in Paris." The list doesn't include several shorter-run productions that have packed the small theater as much as the longer ones. It's been a revelation and a joy to see all season. Those who attend any Repertory Theatre production are usually sold on it the moment the invisible curtain rises. No other company in town stages plays that combine serious theater and serious entertainment with this consistent level of quality. Sbordone has a reputation for rubbing some people the wrong way. But his theater is his lamp: whenever he rubs it, another genie comes out.
"This was brand new to me. Brand new," Sbordone says of Reza's "Art." "It was absolutely fabulous to handle a script that is so literate, so sparkling in the dialogue. I love the language, and love the repartee, and it's been fascinating to build the relationship of the friends, that delve back into their lives into their imaginary lives, to see how they got to where they are. Then the amazing accommodation that Serge makes at the end is quite startling. They're all thrown into this crucible, and then released."
"Art" was a natural choice for the company, not just because the stage is set in Hollingsworth Gallery (or because the white painting is the work of Hollingsworth owner JJ Graham). Maxine Kronick, Palm Coast's grande dame of theater, suggested the play to Sbordone when he was assembling the Repertory Theater. It was going to be the opening play until "Laramie," with its theme of homophobia gone wild, seemed a better opening fit: a new theater can always use a spark of controversy.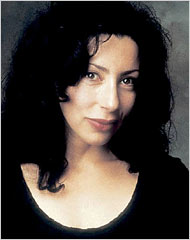 In "Art," the extent of the controversy is that white painting. Or a painting of whiteness. And of course it's not really about the painting. The painting is the pretext. By the time Yvan joins the other two friends to form the play's trio, it's clear that we're dealing with three men just past their prime, each demented in his own way.
The painting provokes a sudden convergence of their foibles. Marc is incredibly self-important and, in a tender twist, jealous: he was Serge's mentor. But Serge is outgrowing that side of their friendship. Serge is the sort of man willing to burn $40,000 on an absurdity on the off chance that it might validate his pretentions. He is the parvenu intellectual who talks deconstruction and conceptualism without realizing that pedantry hangs on his walls, too. And Yvan: well, Yvan is the Michael Scott of the bunch—the Michael Scott of "The Office": insecure, a compulsive crier and a man on the verge of a disastrous wedding. Like Michael Scott, he works in paper products. He's also the sum of the friends' dysfunction. As Marc put it, "We've allowed him to become this timid stationer… practically married… he brought us his originality and now he's making every effort to piss it away."
Reza's satire of art, friendship and pretention works in any language, because the humor is universal, and because Reza's own art manages to combine the light-hearted and the profound with unrelenting precision from first scene to last: "Art" feels like a Samuel Beckett sit-com, though it won't be long before Beckett is compared to Reza, rather than the other way around, particularly since Reza (unlike Beckett) never bores and (unlike Beckett) doesn't self-indulge on the absurd for its own sake. Much of her humor, and there's a ton of it, depends on the absurd down to the cadence of her characters' speech patterns. But the absurd for Reza is never a stranger. It's an intimate insurgent you immediately recognize as it elbows its way unannounced between familiar situations, turning friendship and love into an exploding minefield. The painting at the heart of the play is itself absurd. But far more absurd—and worse: inevitable—is what it provokes between the three friends. Individuals have midlife crises. So do friendships.
The pleasure of Reza's play is that for all the cruelty on display between the three men, for all the times that Marc sounds like a composite of Robert DeNiro characters and Serge like an amateur of IEDs (wait until you hear what he has to say about Marc's woman), the treatment of the characters is not cruel but tender: you know these people. Reza lets you understand them better as she looks into their motives and reveals them little by little. She likes subtlety, like the décor defining each character's house: a small painting, each meant to suggest something about its owner's sensibilities. That painting is the only thing that changes when the scenes change from one man's house to the next.
And of course the white painting is what changes most: it's the projection wall of the three friends' fault lines, like those thin lines Serge alludes to at the beginning. The painting rips the friends apart. The painting must bring them together. And oh, how it does.
It's been over half a century since a French playwright wrote an interesting play worth its exports. Reza, the daughter of a Jewish Hungarian mother and a Jewish Iranian father, had a sense that the play might work in some languages, but next to French, she wanted it to make it in English most. It did. There's no reason it shouldn't make it in Palm Coast, even if people here sometimes speak a language that defies the mother tongue.



"Art," by Yasmina Reza, directed by John Sbordone. Performances: March 22 (preview, $5 for students), 23, 24, 25, 29, 30, 31. All performances at 7:30 p.m., except for the March 25 matinee, at 2 p.m. Tickets: $15. At Hollingsworth Gallery, at City Market Place, 160 Cypress Point Parkway, behind Walmart (see map). Tickets are $15 at the door. Box office voice mail: 386/585-9415.