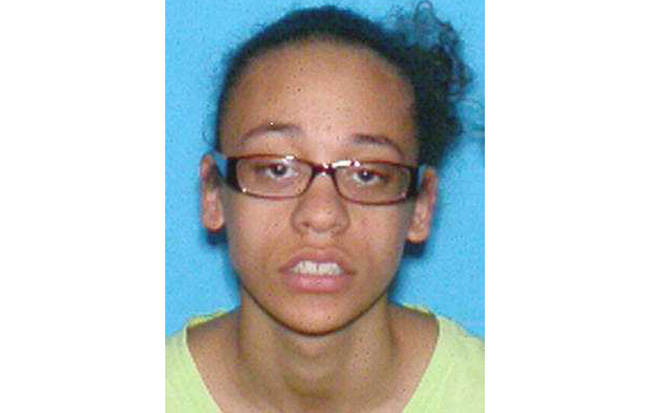 Aug. 13 Update: The Flagler County Sheriff's Office announced this morning that Xena Carrion was safely located by law enforcement authorities and returned to her home.
The previous story is below.

Xena Carrion, 17, of Palm Coast, Missing a Week; Sheriff Seeking Public Help
The Flagler County Sheriff's Office is seeking the public's help in locate Xena Carrion, 17, of 27 Ramrock Lane in Palm Coast after the teen left her home early the morning of August 5–a week ago.
Cristobal Carrion, the girl's 75-year-old grandfather and legal guardian, told a deputy that Xena had snuck out of the house and tried to sneak back in at 2:30 the morning of Aug. 5. "He then lectured her," the incident report states, "due to believing that she was intoxicated."
Carrion sometime later went back to bed "and believed that she was going to sleep it off," the report states. When he woke up
around 8 that morning, Xena had again left, and again done so through her bedroom window.
Cristobal told deputies that he does not know where Xena may be, and she does not have a cell phone.
Curiously, Xena's Facebook page has been active, invluding a posting as recently as around 11 a.m. today and another an hour earlier ("if i did something with u that dont mean i am yours no boo boo," she writes, coarsely referring as teens would to a recent sexual encounter, "dont try to tell me what to do ok cuz u got no right to u not my man.") She changed her profile picture on Monday, and is seen using an iPhone in that picture, and had changed it the day she'd run away as well.
On Monday, she posted: "I just want leave Florida and never come back to many bad memories." She is in contact with several of her 383 friends.
"She's not believed to be in danger or anything like that," a sheriff's spokesperson said today, only that she's not returned home. The spokesperson later noted that detectives are using Facebook to try to locate Xena.
A deputy tried to locate the girl at an R-Section address where she had been located in the past, but the residents there said they had not seen her in two years. A friend of Xena's mother was also contacted. She had not seen her, according to the report, but assured deputies she'd contact them should Xena turn up there.
Carrion was last seen wearing black tights, black shoes and a white shirt with a yellow design on it. A sheriff's news release notes that Xena was seen several days ago in the area of the Winn-Dixie Plaza and at the Palm Coast library.
Anyone who has seen Carrion is asked to call Detective Erick Kuleski at 386/313-4911.