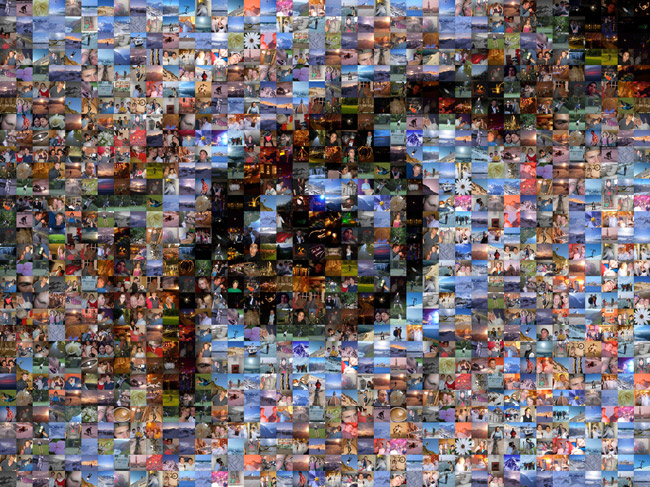 In 1764 the Genevan clockmaker Robert Covelle had the fortune of impregnating a woman not his wife and the misfortune to be sniffed out by the Genevan government. He was required to get on his knees and apologize to the government and to God. Absurd. But butting into the private thoughts and affairs of citizens was the custom of centuries. So were humiliating rituals.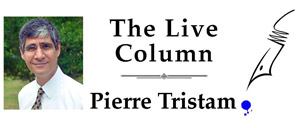 Covelle refused to kneel. Admitting to an indiscretion was one thing, genuflecting his apologies quite another. It took five years—and a little help from Voltaire—but Covelle won his case. The government abolished the genuflection ritual, and privacy's sphere swelled a puff.
The American workplace is still waiting for its Covelle. Government has little sway over individuals' private lives, but corporations' presumptions on workers' behavior on and off the job have more in common with the inquisition or with police states than with the bill of rights. Transgressors aren't made to kneel, quite. But they're routinely humiliated, silenced, censured or fired over speech or behavior companies should have no right to police.
The workplace has become a virtual panopticon. An architectural design that usually applies to prisons is now imposed on workers, within or without walls. Thanks to computer tracking, video surveillance, GPS, even those computer-chipped ID cards employees are almost always required to carry, bosses are all-seeing, all the time. Every key, mouse-click and email is logged, supposedly to ensure efficiency and prevent slouching, though it also does wonders to subtly if illegally keep track, say, of unionizing activity or whistleblowing. That's when you're on the boss' time. What of when you're not?
Let's not confuse the matter. Employers can Google employees all they please. But penalizing an employee based on the results crosses the line. Absent the discovery of criminal activity, little to nothing gives an employer the right to discipline or fire an employee for doing or saying or writing something off the job—on Facebook, on Twitter, on a blog—anymore than that employer has the right to fire an employee because of her sex or religion or race. Yet it's routine, whether it involves the firing of an employee by a Christian boss because the employee's agnostic podcasts are discovered, the firing of a police officer because his wife posed nude, or the innumerable cases of people fired over Facebook indiscretions (Lindsey Stone posting an image of herself flipping the finger at the Tomb of the Unknown Soldier in Arlington comes to mind).
Let's take a recent and particularly repugnant case—repugnant in every sense. Joseph Cassano is the son of New York City's fire commissioner. He was a paramedic in the New York Fire Department, which doesn't exactly have a stellar reputation in the diversity department. Cassano had a Twitter account. He was fired over it. Here are three examples of his postings: "MLK could go kick rocks for all I care, but thanks for the time and a half today." And: "Getting sick of picking up all these Obama lovers and taking them to the hospital because their medicare pays for an ambulance and not a cab." And: "I like jews about as much as hitler #toofar? NOPE."
Idiotic? Certainly. Offensive? Sure. Bigoted? Absolutely. But firing him for it is more offensive in every sense—not to the First Amendment, which shouldn't be invoked here, but to the right of every employee to be left alone off the clock. Cassano did not do anything illegal. He did not speak those words in the conduct of his job. They are irrelevant to the conduct of his job, unless the department can document that his personal bigotry affects his performance. If every personally racist employee were to be fired, America's unemployment rate would rival that of the Depression (when bigotry on and off the job was a national pastime).
It's not just the small fry that pay the price. Executives are fired over affairs (whether the bebedded colleague reports to the executive or not), Tweets and other undue peeping at personal conduct.
Employers get away with the voyeurism because we've let them. They've blurred the line between home and work to their overwhelming advantage, re-becoming what government and church used to be, but are no longer allowed to be: overlords of conduct at the expense of personal privacy, its sphere reduced to a puffy illusion.
It's not enough that workers' pay is stagnant, benefits are eroding, job security is nonexistent and labor organizing is treated as firing offense.  The Bill of Rights now stops not just at the employer's door, but at the employee's, too, with little recourse in an economy that keeps workers on their knees by default.
I'm picturing Lindsey Stone's finger again, in a more deserving context.

Pierre Tristam is FlaglerLive's editor. This column is syndicated through Florida Voices. Reach him by email here.