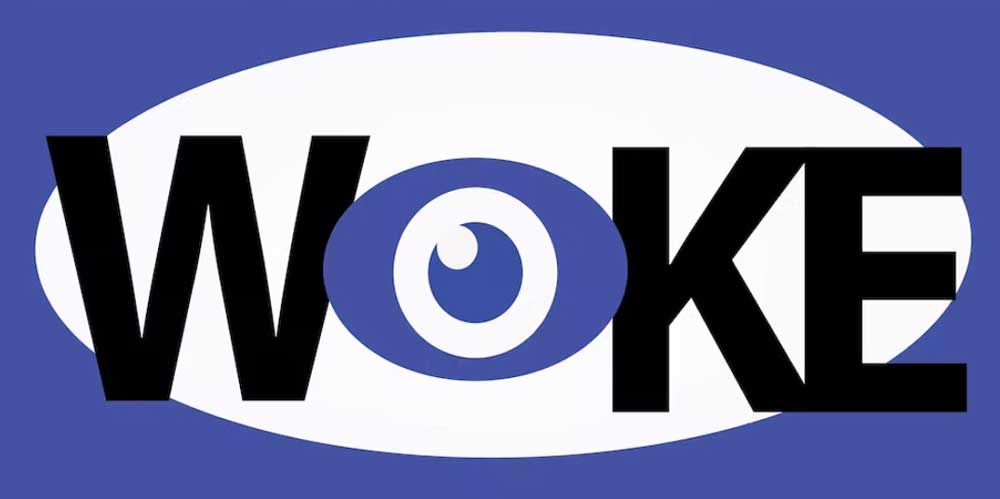 By Dino Sossi
The recent collapse of Silicon Valley Bank (SVB) and other major banks has raised fears about a potential 2008-style banking crisis. While this seems unlikely, like so many events these days, SVB's failure has also been caught in the sticky rhetorical web of the culture war.




Right-wing media outlets and pundits have blamed SVB's collapse on its so-called woke practices.
In other news, Vivek Ramaswamy, author of the anti-woke book Woke, Inc., recently became the latest entrant in the U.S. Republican Party's presidential primary. The entry of Vivek Ramaswamy and other potential candidates indicates that battles over wokeness will likely spill over into the next U.S. presidential election.
Old term meets new movements
The term woke is not new, and its history is lengthy and tragic.
The idea was first popularized by legendary folk singer Lead Belly in his 1938 song Scottsboro Boys. It alludes to nine black teenagers who were falsely accused of raping two white women in Alabama in 1931. In relation to the song, Lead Belly warned, "I advise everybody, be a little careful when they go along through there — best stay woke, keep their eyes open."
Linguist Tony Thorne suggests that Black Americans started using the term in the 1940s to "mean becoming woken up or sensitized to issues of justice."
From this, wokeness initially focused on raising awareness among Black Americans of important issues impacting their community. But over time, its use expanded to encompass other social justice concerns, often in new and sometimes highly inconsistent ways.




In the wake of 2013's Black Lives Matter movement, woke's meaning quickly expanded. Part of this has to do with its social media origins. The movement subsequently became diffuse due to its unique organizational structure and social media use.
A term that was once focused on the challenges facing Black Americans within a complex political landscape expanded rapidly. Now it is used as a shorthand for a host of progressive ideas.
As a result, woke quickly became a broad rallying cry for social justice.
However, the swift spread of the term among advocates and allies was not universally welcomed. Instead, woke continued to wildly transition in opposition to the rapid expansion of social justice movements.
Waking the anti-woke
Right-wing politicians routinely rail against perceptions of wokeness. For example, Canadian opposition leader Pierre Poilievre has characterized himself as "anti-woke."
In 2022, former U.S. president Donald Trump criticized banks, believing they had "gone woke" and should be penalized. As such, SVB and Signature Bank are not the first banks to be caught up in the widespread hysteria over wokeness.
Congressman Matt Gaetz said that the U.S. military is too focused on wokeism. And Florida Governor Ron DeSantis has repeatedly made headlines over his government's ban on teaching certain subjects deemed woke and his rejection of corporate social advocacy.
Business executives like Ramaswamy have criticized woke capitalism and Elon Musk has recently criticized ChatGPT which he believes has gone woke.
Comedian Bill Maher frequently complains about woke's impact.
Personalities like Joe Rogan and Jordan Peterson believe it silences speech and cancels speakers.
The label woke is now frequently deployed in opposition to a variety of social movements, including fights for gender equality, climate change and LGBTQ+ rights, among others.




Like pebbles dropped into a pond, the waves of conflict over wokeness ripple ever outward. But how can we maximize woke's liberating potential while minimizing divisiveness?
Post-woke future
For some, the idea of being woke means to "be awake to social oppression." But for others, wokeness limits speech and threatens the prevailing order.
The result? Vicious public quarrels. We are trapped in a digital Tower of Babel built for the social media age seemingly without escape.
Open-ended terms like woke can evolve over time to symbolize more than their creators could have ever imagined. Words used ambiguously and in excess can eventually become meaningless. They can even experience semantic bleaching. This is when words lose their meaning through repeated and varied usage.
The state of play is so topsy-turvy you could argue that even anti-woke politicians can be woke. Think Poilievre advocating for drinking water for Indigenous communities. Or Trump's criminal justice reforms.
When one term is interpreted antithetically, even adopted by its avowed adversaries, it increasingly becomes meaningless.
We should resist easy labels like wokeness that simplify or disregard complex and legitimate issues. Unclear terms confuse instead of clarify, alienating those we wish to include in conversation. Society suffers and divisions harden. And marginalized individuals often suffer the most severe consequences through no fault of their own.

Dino Sossi is Adjunct Assistant Professor at Ontario College of Art & Design University (OCAD).

The Conversation arose out of deep-seated concerns for the fading quality of our public discourse and recognition of the vital role that academic experts could play in the public arena. Information has always been essential to democracy. It's a societal good, like clean water. But many now find it difficult to put their trust in the media and experts who have spent years researching a topic. Instead, they listen to those who have the loudest voices. Those uninformed views are amplified by social media networks that reward those who spark outrage instead of insight or thoughtful discussion. The Conversation seeks to be part of the solution to this problem, to raise up the voices of true experts and to make their knowledge available to everyone. The Conversation publishes nightly at 9 p.m. on FlaglerLive.
---
Previous Conversations: