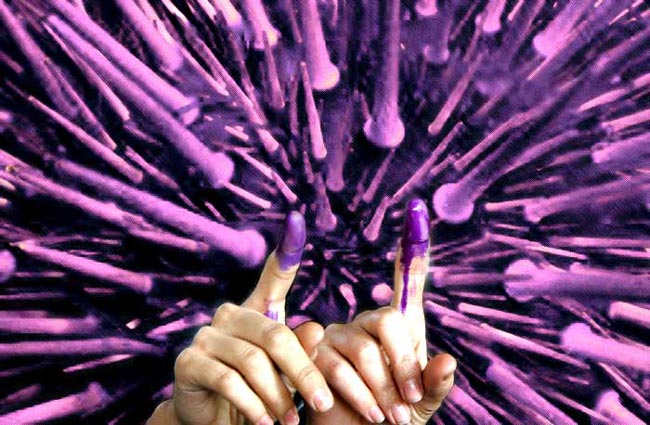 By Lloyd Brown
It is a staple in the newspaper business – especially left-wing newspapers – to exhort people to vote at every election.
Conservatives, however, are more interested in quality than quantity.
That is, they are more interested in having fair elections than in driving everyone to the polls – including people who are ineligible to vote.
Last year the Legislature passed a bill that tightened up the election laws in Florida, to lessen the chance of fraud and to save money. Among other things it reduced the number of days – but not the number of hours – that early voting is allowed.
The ACLU, the League of Women Voters and other liberal groups went bonkers, demanding investigations, filing lawsuits and citing "studies" from George Soros-funded outfits that churn out whatever the billionaire needs in his quest to suppress capitalism, which is his main goal in life.
There's nothing magic about early voting. It has never been difficult to register and vote in Florida, whether by showing up on election day or by absentee ballot.
Making it a bit easier is fine — but not if it makes it easier to cheat as well.
It also is expensive to keep polls open for days on end just to have a few voters wander in from time to time.
Liberals cleverly tagged this law, and similar ones in other states, "voter suppression" laws.
Balderdash.
It would be more accurate to label them "fraud suppression" laws.
We hear the same kind of hysteria about requiring photo identification at the polls.
Odd. When a citizen of Mexico goes to vote in his own country, he has to show photo ID. If he sneaks over the American border, he probably can vote in an American election without one.
You have to show a photo ID to get into the Department of Justice building in Washington, D.C., but the head of that department doesn't think it is fair to require one to prove you are a citizen and registered voter when you go to the polls to elect a president.
If it is so onerous, why did an election reform commission headed by Jimmy Carter endorse photo IDs?
Leftists at the fringe not only oppose fraud protection but want to make it a requirement for people to vote. Big mistake. If forced to vote, the silent majority probably would sweep liberals out of office.
The truth is everyone does not need to vote.
It is a choice, not an obligation or a civic duty.
There are people so fed up with politicians that they choose not to vote because they don't believe it makes a difference. As far as they are concerned, one pol is as bad as another.
Here's an example of someone who doesn't need to vote: A non-citizen who doesn't know one candidate from another, or anything about the issues in the race, but has been given a sample ballot marked with choices, a fake ID, a $20 bill and a ride to the polls.
Maybe if we could suppress voters like that, we would select better people for public office.

Lloyd Brown was in the newspaper business nearly 50 years, beginning as a copy boy and retiring as editorial page editor of the Florida Times-Union in Jacksonville. He'll soon be writing for Sunshine State News. Read his previous FlaglerLive column here.