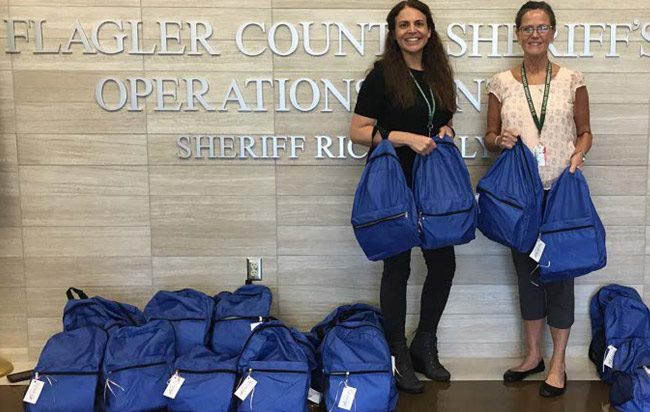 The Office of the Attorney General, Bureau of Advocacy and Grants Management has awarded the Flagler County Sheriff's Office a $159,000 Victims of Crime Act grant for 2017-2018, the Sheriff's Office announced in a release this morning.
The money will cover the salaries of two full-time victims' advocates and 75 percent of a third advocate's salary. The grant will also cover all training related expenses for the three advocates and a portion of the funds will be used for supplies and community outreach.
"Our staff has worked diligently to determine how best to distribute the available VOCA grant funding," Advocacy Director Emery Gainey wrote in the award letter. "These considerations and your agency's commitment to providing services to crime victims in your community were the key factors used in making our decision."
"This grant allows us to assist victims of crimes in Flagler County," Sheriff Rick Staly said. "We will always go after state and federal grants to bring tax money back to Flagler County to reduce the tax burden on our residents."
The Flagler County Sheriff's Office applies for the grant annually and must present a case for how the funds will be used to support victims. The grant allows the office to help victims of crimes including child abuse, domestic and family violence, assault victims, elder abuse, victims with disabilities, robbery victims, and victims of violent crimes.
The Victim Services Unit is available to any citizen of Flagler County and provides emotional support to victims or witnesses to crimes and their families twenty-four hours a day. Victim advocates work as a support system to victims, survivors, and their families following traumatic events. These professionals are dedicated to providing members of the community with emotional support and guidance during traumatic events and during the criminal justice process.