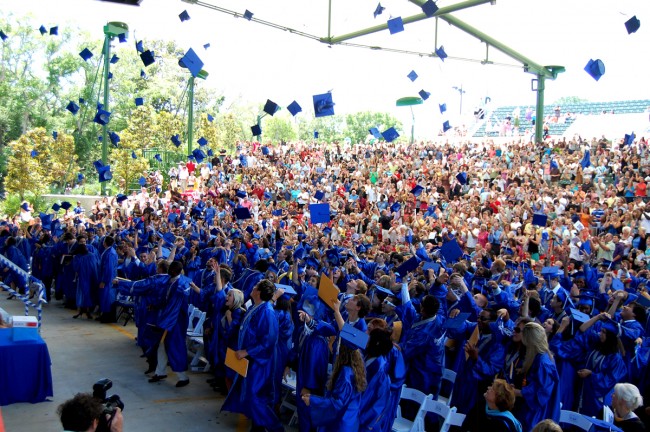 Flagler County Schools is hosting a Town Hall Meeting on Wednesday, October 27 at 7:00 p.m. at the Hammock Community Center to present information and answer questions on the .25 Millage Tax Levy continutation.


By Janet Valentine
The current economic downturn is threatening our schools, programs for students, staff and community. That is the rationale the Flagler County School Board considered in its decision to take the .25 mill referendum to the voters in Flagler County.  We want to protect everything we have built to provide an "A+" education for our children.  Our children deserve the best educational opportunities possible to prepare them for their future – no matter what they do after high school.
The state is not providing the dollars necessary to adequately fund our schools.  For the past three years we have been taking every measure we could think of to cut our budget to the bone.  This includes the elimination of field trips, after school clubs, and middle school sports, plus drastic cuts in transportation, building maintenance and custodial services.  
Parents need to understand that we are looking at every program to consider additional cuts for next year due to the projected reductions in our budget.  We are not asking our fellow citizens for new funding but rather the continuation of the existing millage rate.
Our community needs to invest in our children by voting yes on the referendum to continue the .25 mill for our school district's critical operating needs.
A yes vote will not increase your current taxes, it will only be an approval to continue taxes as they were during 2010. However, this will provide 2.1 million dollars directly to our school district.  Our students will benefit directly by these dollars.  Schools will be maintained and equipped, technology kept up to date and high school sports and arts programs will be able to continue. We know that even if the .25 mill is approved on November 2nd we will still have to prepare for a 5 million dollar shortfall, but the blow from that funding calamity will at least be softened.
School Board members have been holding town hall meetings across the district to inform citizens about the .25 mill referendum and the need to continue the tax.  A Political Action Committee called Funding Flagler's Educational Future has formed to directly support this effort. 
This property tax is not a new tax; it is a continuation of a tax levy that has been in place since 2008 as part of local efforts to fund our school district.  The.25 mill equates to $25.00 per year on a $100,000 mortgage with a homestead exemption, costing less than a cup of coffee per week. Please support our children and vote yes on the referendum for our school districts critical operating needs.

Janet Valentine is Flagler County's school superintendent.