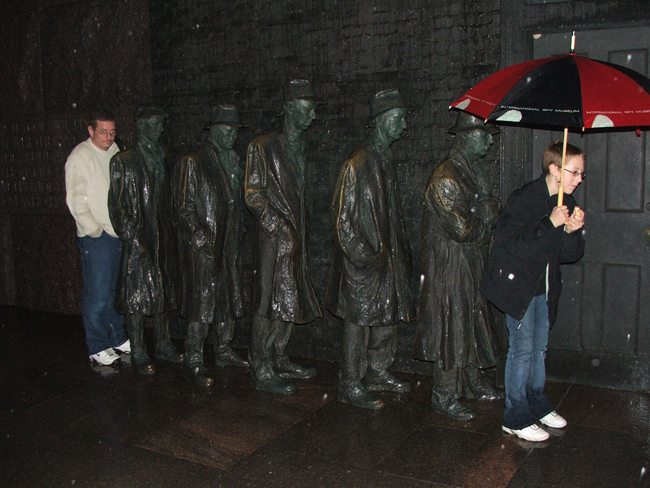 Although a new state law gives unemployed workers who score low on a skills test the option of receiving workforce training, the rush for demand has all but sapped the funding available for such training from a local agency this fiscal year, even as Flagler County continues to have Florida's leading unemployment rate. It was 11.2 percent in December.
"Right now our funding is pretty much tapped out," said Lori McMunnil of the Center for Business Excellence and the One Stop Employment Center in Palm Coast. "There was a huge demand for it. We have very limited training funding."
McMunnil said new allocations should be available in May. "We have had such a demand up to now, especially for classroom training," she said. "If you came in right now to look for immediate assistance it's pretty tight because the demand was huge."
According to the Florida Department of Economic Opportunity, 1,343 people in Flagler County received assistance as of the end of December 2012, down from 1,862 on December 31, 2011. "As you can see, Flagler County mirrored the state in the number of claimants decreasing as the economy continued to improve and more Floridians found jobs," a state Department of Economic Opportunity spokesman said.
A new state law requires workers to take a minimum skills test to determine workforce skills. The law also gives applicants the opportunity to receive training. No one is denied compensation for scoring low on the test.
"When the rules changed in 2011, we did see more people coming in, a lot more," McMunnil said. "It's tapered off since then. We wanted to engage these people with services then have them get back out in the job market. We trained a lot more folks. When the tallies are in, I think our heads will spin."
The new law changed the name of the program from Unemployment Compensation to Re-Employment Assistance, emphasizing the goal of getting the unemployed jobs, but also masking the more difficult steps the unemployed must go through to get unemployment assistance, including more sustained proof that they are seeking work and a smaller window for unemployment eligibility.
Under the new rules, anyone filing for assistance must register as a job candidate in the state's official employment resource website, Employ Florida Marketplace. Applicants must provide an e-mail address as part of the registration, which can de difficult for some. State officials cite a study noting that more than 80 percent of Florida residents have access to a computer at home. Additionally, computers and assistance in setting up an e-mail are available at employments centers such as the One Stop Employment Center.
The One Stop Employment Center also has computers for job seekers to set up an e-mail address. The center will help with writing a resume, what to do in an interview and how to search for jobs.
McMunnil encouraged job seekers to visit the One Stop Employment Center. "They might have all the good intentions to get out there in the job market, but they find out it's not as easy as they thought," she said. "Don't be afraid to ask for help." Job seekers might also find some camaraderie and networking.
Another idea for job seeker is to get out in the community, even doing volunteering. "When people can't see the forest for the trees, volunteering is important," she said. "Job searching is a full-time job. Volunteering, doing something for an organization, builds up skill sets. A lot of times you're going to save the day. Somehow, someone associated with the organization hears what you're doing. People talk out there."
Anyone who is laid off or loses a job involuntarily, including some who are fired for unsatisfactory performance, may apply for unemployment compensation. Some who quit for reasons such as the sudden unavailability of child care or transportation may also qualify. Recipients receive anywhere from $32 to $275 per week, depending on their income. Those are among the lowest amounts in the nation. They have not been adjusted for inflation in years.
The fiscal cliff deal reached in January allowed those eligible for federally-funded extended benefits to continue receiving compensation automatically without any delay. Those who file can receive 19 weeks of benefits from the state and apply three times for extensions from the federal government, for a total of 34 more weeks.
A 2009 survey showed that among those over age 55, most were looking for work for more than six months. In 2012, the average unemployed worker nationwide has been without work for 40 weeks. Those who were older or who lacked a high school diploma found it more difficult to get jobs.
Finding a job might not be the ticket out of poverty. A 2003 regional chamber study reported that a significant number of working families did not earn enough to meet basic needs of housing, food, clothing, transportation, health care and child care.