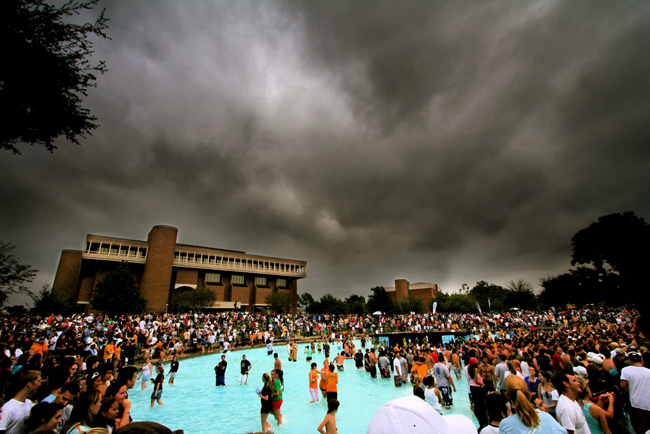 A bill that would allow some undocumented students to avoid paying out-of-state tuition rates won unanimous approval from a House panel Wednesday, but appears likely to run into resistance if and when it heads to the Senate.
The proposal (HB 851) has the support of House Speaker Will Weatherford, R-Wesley Chapel, and members of the House Higher Education and Workforce Subcommittee said they hoped the bipartisan approval of the measure would prompt the Senate to take another look at the bill.
Senate President Don Gaetz, R-Niceville, has said he's skeptical of the measure.
Under the bill, students who are in the country illegally could qualify for in-state tuition rates at Florida colleges and universities if they started going to high school in Florida at least three years before they graduate and apply for college within two years. The students would also have to prove that they reside in Florida. Students who qualify for in-state tuition rates pay thousands of dollars less each year than students who pay out-of-state rates.
Supporters say the measure acknowledges that many of the students who would be affected by the change were often brought to the United States by their parents at a young age.
"They had no other home," said Rep. Carl Zimmermann, D-Palm Harbor, recalling some of the students he taught. "Florida was their home. And this fixes a lot of those problems."
In a statement issued after the vote, Weatherford portrayed the bill as a response to the congressional gridlock on immigration issues.
"Instead of waiting on Washington to fix our broken immigration system, we have an opportunity this session to allow these individuals to fulfill the promise of earning a college degree," he said.
Committee approval for the bill comes less than a week after Gaetz said on The Florida Channel that he wasn't ready to support the proposal.
"I am faithful to and represent a part of the state, I think, that's very concerned about making sure that people who play by the rules, people who have gotten here and done the right things, who've become citizens the long way are not pushed out of the line so that people who, for one reason or another, are in a different classification get there sooner," the Panhandle senator said.
But House Higher Education and Workforce Subcommittee Chairwoman Jeanette Nunez, a Miami Republican who sponsored the bill, said she hadn't given up on the measure.
"There's still a lot of football left to be played, so we're confident that they will see the positive movement by the House and hopefully address this issue in the near future," she said.
–Brandon Larrabee, News Service of Florida