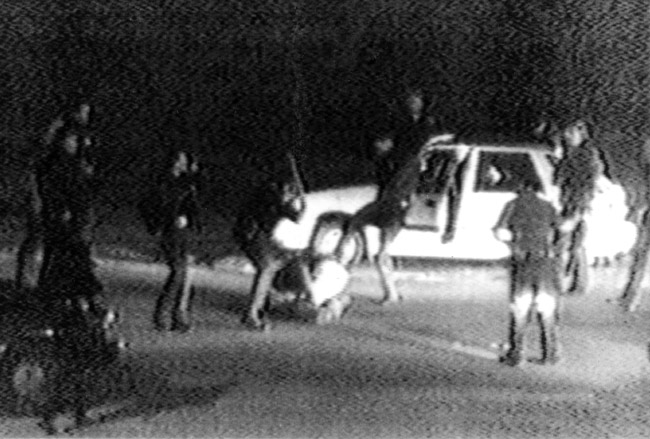 Last chance: Saturday, Feb. 23 at 7:30 p.m. is the last show. For tickets to the show, buy them easily online here.
The first thing you need to know is that "Twilight: Los Angeles," the new play opening at City Repertory Theatre Friday, has nothing to do with that vampire gush of kitsch that's seized teens by the pimples since 2008.
City Repertory Theatre will stage "Scapino!" at 7:30 p.m. Friday and Saturday March 17-18 and March 24-25, and at 3 p.m. Sunday March 19 and 26. Performances will be in CRT's black box theater at City Marketplace, 160 Cypress Point Parkway, Suite B207, Palm Coast. Tickets are $20 adults and $15 students, available online at crtpalmcoast.com or by calling 386-585-9415. Tickets also will be available at the venue just before curtain time.
Click On:
---
This "Twilight" predates Stephanie Meyer's the way the original Genesis predated Peter Gabriel's. This "Twilight" is Anna Deavere Smith's, the playwright and whirlwind of an actress who won prominence in her role as National Security Adviser Nancy McNally on "The West Wing" during the late Bush years.
This "Twilight" recreates the days and world of the 1992 Los Angeles Riots in South-Central, following the acquittal of the cops who savaged Rodney King by the side of a road, after a traffic stop, a pair of events that unraveled a seething and institutional racism scouring through the Los Angeles Police Department, and an inner-city culture that could itself tip into the barbaric at a boot's trigger. As it did. Fifty-three people were killed in the six days of rioting from April 29 to May 4, when South-Central was a scene of looting, rapes, arson, murder and vigilantism until National Guard troops finally suppressed the brutality.
The second thing you need to know is that "Twilight" is an evening of theater unlike any other you will experience this year in Palm Coast: the monologues on stage are like voices of conscience (and voices of the unconscionable) trying to make sense of a culture sometimes too diverse for its own good: it is "Leaves of Grass" if Walt Whitman had been a rapper.
As it is, Smith is Whitman's latter-version's incarnation. She interviewed a couple of hundred people in the aftermath of the riots and turned the results into a one-woman show where she portrayed no fewer than four dozen people involved, directly or not, in the riots. She doesn't focus only on Rodney King (who died destitute last June, in his swimming pool). There's the truck driver Reginald Denny, yanked from his cab and savaged by rioters no less violently than King was by the cops. There's the story of the murder of 15-year-old Latasha Harlins by a Korean grocer who thought she was shoplifting. There's attention to the fault lines between Mexicans, whites, Asians and others that course through the culture to this day. Smith recreates that unmalting melting pot. She is "the ultimate impressionist," David Richards wrote of Smith in The Times. "She does people's souls."
And so she does: "Twilight" is a soulful explosion of grit, humor, tragedy, anger, hope and sheer energy held at a sort of rhetorical boiling point from start to finish. It immerses you in the tensions and conflicts of those early 1990s in a way that sounds uncomfortably familiar, even for those who did not live through the riots: some of those cultural shards are still with us, no matter the skin color of the current occupant of the White House, and are echoing down to too-recent events such as the killing of Trayvon Martin, the black youth shot at the end of a confrontation with George Zimmerman, the white-Hispanic volunteer "neighborhood watch coordinator" with a streak of vigilantism, in Sanford last February.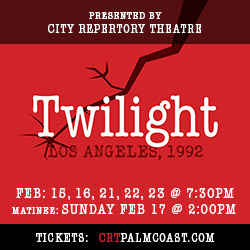 It was around that time that John Sbordone, the co-founder, with Diane Ellertsen, of Palm Coast's City Repertory Theatre, decided to produce "Twilight," a first for Palm Coast, in conjunction with Black History Month.
"I'm always searching for good, call it minority literature we might be able to use," Sbordone said, "and I had caught a YouTube thing of Anna Deavere Smith with her previous show, because she doesn't have this show on YouTube, and I said, wow, let me go look at 'Twilight.' And when I looked at it, it reminded me in many ways of 'Laramie,'" meaning the "Laramie Project," produced by the City Repertory Theatre in its inaugural season and still one of its most successful shows: "Laramie" recreates the Wyoming broil that led to the torture and murder of Matthew Shepard, the 21-year-old freshman at the University of Wyoming on Oct. 7, 1998. Shepard was gay. His murderers were bigots in denial. "The Laramie Project" is the eulogy of a culture through a series of interactive monologues by representations of those involved.
"That's pretty much why I chose it," Sbordone went on, referring to "Twilight,"  "because the format of Laramie worked so well in our room, although it's not like Laramie in many ways, because it's all monologues. Laramie had interaction. But what I wound up doing is taking the monologues and dividing them in such a way that it appears like interaction in some of the sequences. And that gives it a different kind of dynamic. But I've also put on a superstructure on the monologues, in that I've created a mob. I've created riot sounds, and our actors are wearing blank masks, becoming part of an anonymous mob, so the atmosphere in the room changes because of that. So it's no longer simply a monologue show, but a show that tries to capture the atmosphere of the event externally as well as through the words of the participants."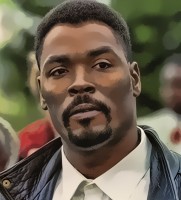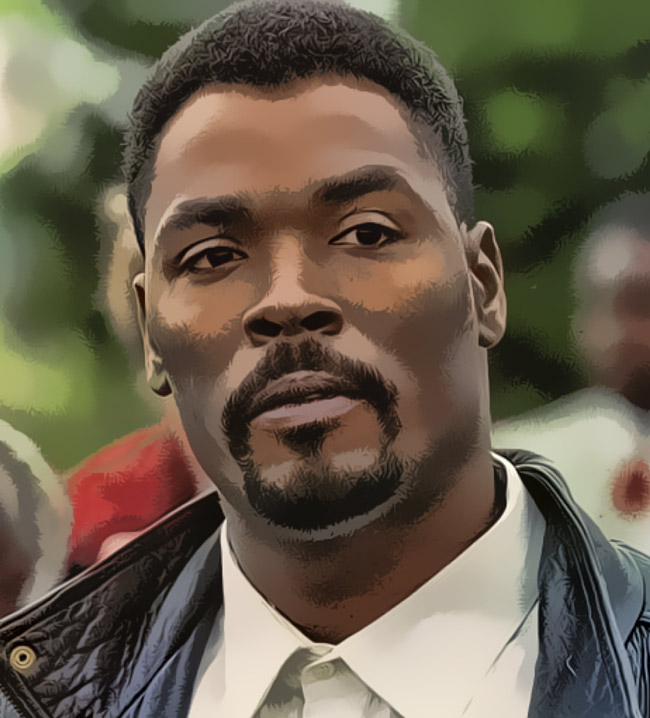 Smith had written "Twilight" as a one-woman show, and was nominated for a Tony Award for Best Play in 1994. Sbordone's "Twilight" parcels off the nearly 50 voices among eight actors (John Pope, Sue Pope, Andre Maybin, Dawn Hawkins, Laniece Fagundes, Josh Fagundes, Bruce Popielarsky and Evelyn Lyman), each recreating the voices of several individuals, giving the actors a chance to show their range—and the audience a window into world that at times will look more like a mirror, and sound like the ambient jangle of contemporary culture.
"This is a rough show, there's no question about it. Language, street language: we won't shy away from anything that seems totally appropriate to the moment," Sbordone says. The monologues are interlaced with gangster rap, which provides some of the transitions, and with Sbordone's own baritone and naturally, ironically menacing narration. "It's a heck of a show, it's a fascinating show, and I don't think anybody in this area will have seen anything like it."
It is situated in the early 1990s of the first Bush—the end of the Soviet Union, the end of South African apartheid, the never-ending whines of Ross Perot, the emergence of Bill Clinton—but it isn't yet, unfortunately, dated, in Sbordone's view, despite political appearances to the contrary.
"Racial politics haven't changed that much in the interim," he says. "There's a wonderful speech from Maxine Waters, representative of the 35th District, South-Central, in which she's talking about the problems of black youth, and the young men in particular. Doesn't seem to me that much of that has changed at all."
"When I heard about a meeting at the White House, to talk about a kind of urban package," Waters is heard saying at one point in the play, "I could not believe that they would attempt to even try to have this meeting without involving, if not me, the chairman of the Congressional Black Caucus." Waters, angered, hails a cab and orders it to go to the White House. She seats herself at the table, and the president—the first George Bush—walks in, eyeing her with a quizzical look. But she'd made her point. Hard to imagine Waters not being invited to today's White House for a discussion of urban affairs, of course.
But the show is by no means a hammering of horrors, either: Smith is in it for the revelations of those souls she explores and the hope they yield, "despite and still," as the poet Robert Graves might put it. And she's in it for the humor and joy still possible through it all.
Some of that joy is inherent to the cast, for reasons that have nothing to do with the show. Laniece Fagundes, formerly Wilson, is one of the actresses on stage and a local stage veteran ("Hairspray," "Jacques Brel," "Jesus Christ Superstar"). She happens to be eight and a half months pregnant. Her husband Josh is also in the production. She's due March 3. But it could happen any time between now and then. "Her husband Josh is another simply phenomenal performer," Sbordone said. "He said if she has to go to the hospital, don't worry. I'll stay."

"Twilight: Los Angeles," written by Anna Deavere Smith, directed by John Sbordone. Evenings, February 15, 16, 21, 22, 23 @ 7:30p.m. and Sunday February 17 @ 2:00 p.m On CRT's stage at Hollingsworth Gallery, City Market Place, 160 Cypress Point Parkway, behind Walmart (see map). Tickets are $15. Buy them online easily here. Call 386.585.9415 for more information.