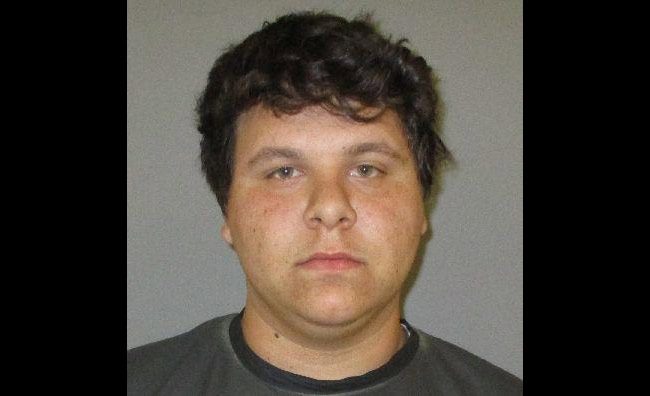 The shooting incident at Tristan George's house at 28 Seamanship Trail in mid-November was murky and remains so beyond known facts: George 18 at the time, was shot, so was Michael McRoberts, 21. Neither has been charged in the shooting. But both will be at the Flagler County jail together by this evening.
McRoberts had been booked at the jail on a probation violation following the shooting, but soon released (a decision the sheriff publicly criticized)–then rearrested on a driving violation, and kept there since without bond.
Today, George, who turned 19 two weeks ago, was due to be booked in after interrogations with detectives. He's being charged with lewd and lascivious battery on a minor younger than 14–what amounts to statutory rape–after evidence to that effect was allegedly found on his cell phone.
George's arrest report has not yet been released, but the sheriff issued a release this afternoon stating that when George's cell phone was examined since his arrest, investigators found references to him having sex with girls 14 and younger, with text messages, video clips, photographs and social media accounts allegedly revealing inappropriate relationships with two minor girls. George is alleged to have provided marijuana and other narcotics to the victims. Though sexually explicit images involving children have routinely led to additional, related charges, he does not face such charges at the moment. But the charge he does face is a second-degree felony.
Only one of the two minors cooperated with law enforcement, however.
George was picked up at his high school this afternoon (Feb. 22) and subsequently arrested at the Sheriff's Office. He'll be held on $40,000 bond. He'd been arrested last year on a small pot possession charge and a charge of tampering with evidence, a felony. The pot charge was dropped. The tampering charge was dropped and the pot case moved to county court, being a misdemeanor, where it was also dropped last July.