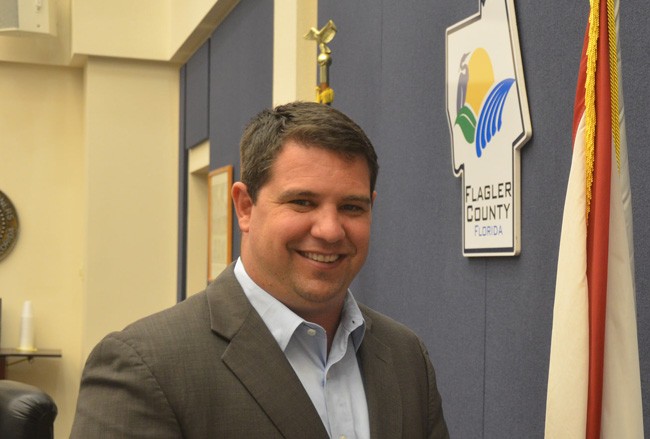 Three years ago the Supreme Court reached a split verdict on an anti-immigration law from Arizona. Justices allowed cops to ask for immigrants' papers, an unfortunate starching of brown-shirted police states. But they invalidated other sections of the law that criminalized the presence of undocumented immigrants. Immigration is the federal government's business, the justices ruled, not the business of local police or state legislators. Cops may go after undocumented immigrants who commit crimes. But they may not create policy or criminal categories that apply only to immigrants, however undocumented.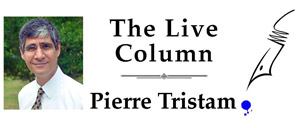 "Arizona may have understandable frustrations with the problems caused by illegal immigration while that process continues, but the state may not pursue policies that undermine federal law," Justice Anthony Kennedy wrote for the majority. In other words whether or not states and cities like how the federal government is dealing with immigration, they have no place butting in.
Our own Senator Travis Hutson appears not to be familiar with the law of the land. He's filed a pair of bills so far that are making him seem as if he has Trump envy, demonizing undocumented immigrants and manufacturing a problem where there isn't one. One bill would automatically aggravate the penalty normally imposed on citizen if it's committed by an undocumented immigrant. A first-degree misdemeanor, for example, would become a third-degree felony. A second-degree felony would be bumped up to a first-degree felony, doubling prison time. Prosecutors and judges use aggravating factors to harsh up their sentences all the time. But they usually cite the heinousness of crimes, not the skin pigment or nationality of the criminal, for their decision. At least not explicitly so. 
Hutson's second bill takes its inspiration from the same discriminatory poison. It more directly criminalizes an undocumented immigrant, if that individual remains in Florida in spite of a deportation order. Now, considering the Obama administration's war on undocumented immigrants, a harsher war by far that either George W. Bush's or Bill Clinton's, it's a wonder there are that many deportable immigrants left: they've been deported at an average rate of 400,000 a year on Obama's watch, every year he's been president. Well over half have been non-criminal deportations. Obama's version of Operation Wetback–the Eisenhower-era policy of mass cruelty so beloved and of course so mischaracterized by Operation Trump– slowed down last year in the face of criticism, but not so significantly as to reverse the battering of families and removal of unproblematic immigrants. 
That wouldn't matter to Hutson. If he finds individuals who have deportation orders in Florida, whether they've been charged with crimes or not, he would automatically slap a first-degree felony on them. Combine that with cops' liberty to chase after brown skins for their papers, and you have a recipe for disaster. Not that most police departments are looking for more responsibilities. They're overrun and overworked as it is, mostly with domestic and drug crimes. Most cops aren't interested in acting like border patrol agents anymore than they're interested in being firefighters or psychologists. They know that going after undocumented immigrants undermines their job by forcing immigrants underground, making them suspicious or fearful of police, and opening the way to a new and unnecessary confrontations. Cops are having a hard enough time dealing with the crisis of black civilian shootings. They don't need a new epidemic of shootings resulting from confrontations with terrified immigrants.
And for what? thanks to Obama's tactics, undocumented immigration has been falling, not rising. And crime by the undocumented is less of an issue, proportionately, than by our own home-grown citizens.
But Hutson's proposed legislation seems not to care much about the consequences, or the legality, or the malfeasance of going after a segment of society that hasn't even been the sort of problem that warrants a state legislator's ignorance of issues closer to home. It's kind of like how the justice system treated blacks for many decades, and to some extent still does, imposing greater punishment because of skin color. That's been diminishing. But Hutson would reinvent Jim Crow for undocumented immigrants. It's not only unconstitutional. It's immoral, and it's bigoted.
But Trump has made bigotry fashionable, even acceptable for a scary segment of society. That must be what Hutson is tapping, heaven knows why: it's not as if undocumented immigration–or immigration of any kind–has been a concern at any of the legislative delegation meetings Hutson has been attending in Flagler and and St. Johns counties, nor would it be in Volusia if his district were to expand southward, as expected. There are more serious, more important issues to deal with, like funding sewer plants and drainage projects and the odd crumbling bridge, though admittedly none of those needs are as sexy or Fox-grabbing as bashing brown skins. I expected better of him. But what do I know. I'm an immigrant.

Pierre Tristam is FlaglerLive's editor. Follow him on Twitter @PierreTristam.