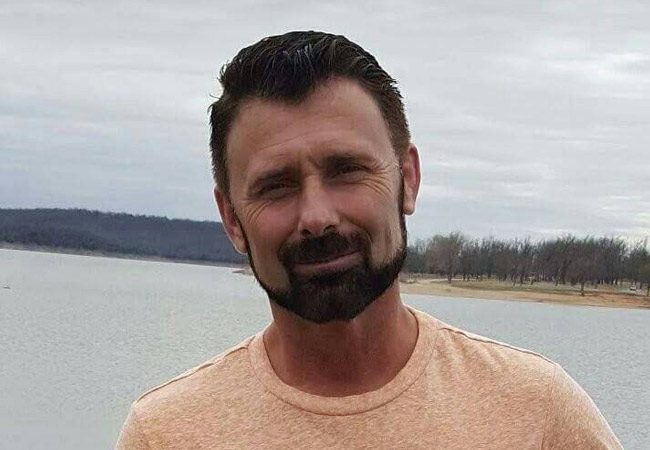 Mid-morning Thursday a swarm of Flagler County Sheriff's deputies converged on the house at 63 Cimarron Drive in Palm Coast, including the Crime Scene Investigation unit, and crime scene tape went up around the house, raising concerns for surrounding residents.
Moments earlier, a 28-year-old resident of the house had found her boyfriend, Tracy Todd Vandament, 48, on the back patio, dead from an apparent hanging. The sheriff's office is still investigating.
Vandament, originally from Oklahoma, had been depressed from going through a divorce and not seeing his children, who sill live in Oklahoma, according to a sheriff's report. And his own family had created tensions with his girlfriend because "they did not agree with them dating due to [his girlfriend's] race," the report states. (He is white, she is black.)
The couple had come home after midnight Thursday, with his girlfriend's 10-year-old daughter. Mother and daughter went to bed. Her mother wanted to stay with her because in the morning she was to be picked up by her grandparents and taken back to Oklahoma for the rest of the year. Vandament was on the couch with a blanket, and told his girlfriend goodnight and that he loved her.
Vandament's Facebook page is replete with adoring pictures of his girlfriend—he is never without a broad smile—and of the Nebraska Huskers.
In the morning, the doorbell woke up his girlfriend. It was her parents, who'd arrived to pick up her daughter. They inquired about Vandament's whereabouts. She looked for him, and discovered him on the patio.
Authorities determined that it had been a few hours. "There was no signs of suspicious activity or foul play," the incident report noted. A Palm Coast Fire Department paramedic pronounced Vandament's death at 10:19 a.m. A victim's advocate arrived at the scene, and Vandament's body was taken to the Medical Examiner's facility in St. Augustine, as is the norm in such cases.
Suicides have been an increasing concern for authorities in Flagler, with an attempted suicide by gunshot on July 18 and an attempted double suicide at the beginning of the month, when one of the two victims died, the other survived. At least three suicides were recorded in June and one attempted suicide on State Road A1A in Flagler Beach, where a man intentionally provoked a car crash before stabbing himself.

The following resources are available for individuals in crisis:
In Daytona Beach: Stewart-Marchman Act Corporation Crisis Center
1220 Willis Avenue
Daytona Beach, FL 32114
Administrative Phone: (904) 947 – 4270
Crisis Line: (800) 539 – 4228
Available 24 hours.
National Suicide Prevention Lifeline, 800/273-8255.
If you are concerned for someone else, read about warning signs here.
See the University of South Florida's Youth Suicide Prevention School-Based Guide here.