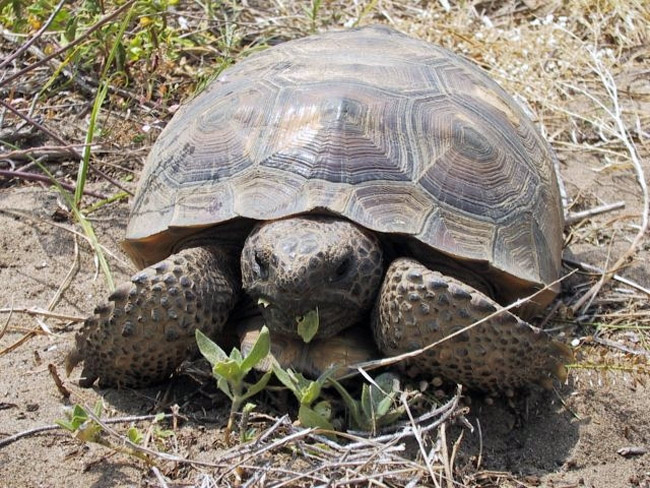 Living on the Atlantic Coast, we often hear about sea turtles while another turtle gets second billing. Living a life mostly out of human view, gopher tortoises have inhabited Florida and a few other southern states for millions of years. Yet most people only see them as they crawl slowly across roadways or, like their armadillo friends, as unlucky roadkill by a driver unable to avoid them.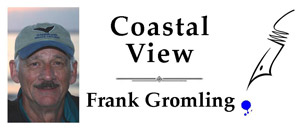 Gopher tortoises (Gopherus polyphemus for my scientific friends) are turtles, but because they live on land they are classified as tortoises. Turtles, like sea turtles, live in water. So, a tortoise is a turtle but a turtle is not a tortoise unless it lives on land. See, science is not all that hard to understand. Even I get this. I think.
So, now that we know when a tortoise is a tortoise, let's look at some of the other distinctions between sea turtles and gopher tortoises. Most of these differences also apply to the two other tortoises (desert tortoise and Texas tortoise) found in the United States.
Both turtles and tortoises have bodies enclosed by shells; the upper shell is the carapace and the lower shell is the plastron. They are connected at the ends and, although the head and feet can extend outward, the body cannot be removed from the shell.
To make the differences between turtles and tortoises clearer, I've taken a few major differences and put them into a chart (see below the video at the foot of the article).
There is a lot more information to share about this reptile, which is on the Florida Endangered Species List, but I'll leave that for those who are interested enough to search the Internet or come out to Turtle Fest on Saturday, April 14th in Flagler Beach. Members of the Volusia/Flagler Turtle Patrol will answer all of your questions about sea turtles and tortoises.
If you want to get up close and personal with a gopher tortoise, watch Sir David Attenborough as he follows a Florida native into its burrow and finds other critters hanging out (see below).
Attenborough points out that the gopher tortoise provides an incredible benefit to more than three hundred different species which share the long and deep burrows made by the tortoises. The ability to avoid predators, seek cooler temperatures, and be safe during wildfires helps other species to survive in the wild.
Before I wrap up, let me invite you to a talk I am doing about the importance of the oceans. I am presenting "Protect Oceans, Protect Life" today (Sunday) at 1 p.m. in Daytona Beach as part of the annual Gandhi-King Season for Nonviolence. Information about this program is available at 386-672-6382.

Frank Gromling is the owner of Ocean Publishing in Flagler Beach. Reach him by email here.
Gopher Tortoise
Sea Turtle
Lifespan
Upwards of 100 years
20-40 years
Habitat
Burrows dug into sand
Ocean, may range thousands of miles
annually

Shell
Flat, thick, hard
Dome-shaped, not as hard as tortoise

Limbs
Short, sturdy, bent; front legs flat & broad, back legs like elephant's
Webbed feet, long claws
Age of maturity
12-15 years
20-25 years
Diet
Grasses, berries, fruits
Based on species,
may eat meat, plants, or both
Birth
6-12 eggs deposited in shallow nest near burrow; 80-90 days to hatch; hatchlings may stay with mother for first winter
80-120 eggs deposited in pit dug in sand; mother returns to ocean; 50-70 days to
hatch; hatchlings move immediately to ocean
Color
Tan-brown-gray
Different for each
species, including black, green, brown
Adult size
9-16 inches long; 20-30 pounds
Different for each
20-30 pounds species; 3-6 feet;100-2000 pounds