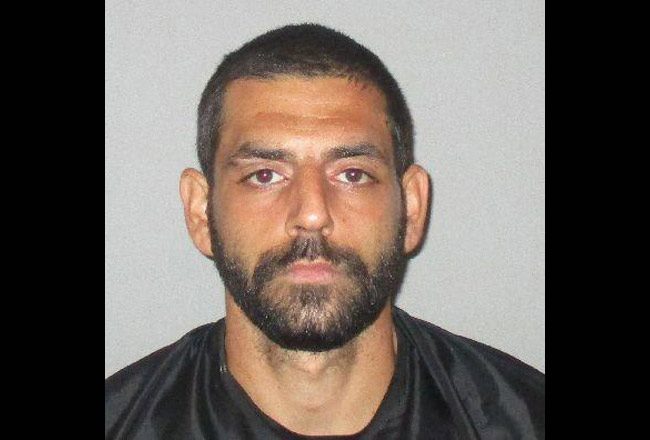 Thomas Rando, a 32-year-old resident of 2551 North State Street in Bunnell, was arrested Thursday and charged with a felony count of driving on a suspended license and causing a death, that of 10-year-old Hannah Beard.
Rando was at the wheel of a 2000 Ford F-150 the evening of November 17, 2017, with Beard, her mother Nichole, 37, and her brother Masen, 11, all in the vehicle when Rando failed to control the pick-up as it was merging onto I-95's southbound lanes from Palm Coast Parkway, crossing all three lanes, striking the guardrail and overturning the vehicle. Hannah's mother and brother were injured but survived. Hannah had been a student at Bunnell Elementary.
Rando has a history of driving on suspended or revoked licenses going back to 2005, when he was first found guilty of doing so. He was charged again with driving on a suspended license in 2007, and the following year faced a charge of having more than one license (that charge was dropped), along with a minor drug charge. In 2015 he was found guilty of driving on a license expired longer than six months, and the following year he was found guilty of driving without a license.
Two days after the crash that took Hannah's life, Rando was arrested on four drug charges, two of them felonies. According to his arrest report at the time, he had been rushing to get drugs out of the house on Zaun Trail that he had shared with Hannah's mother until a friend of the child's mother ordered him out. He was found guilty on all four charges last April in a plea agreement that spared him prison. He was given credit for serving almost three months in jail and sentenced to six months' house arrest followed by two years' probation.
He violated those terms within weeks: a sheriff's deputy familiar with Rando spotted him riding a bicycle near the Thunder Gulch campground–with Nicole Beard–though he was required to stay put at home. He was arrested on the violation and served two months at the county jail.
Concurrent with all that going on, Rando was again charged with driving on a suspended license and booked at the jail. He was found guilty–and sentenced to time already served.
The latest arrest is for a third-degree felony. He was booked at the jail early the morning of Feb. 14. He remains at the jail on $10,000 bond.