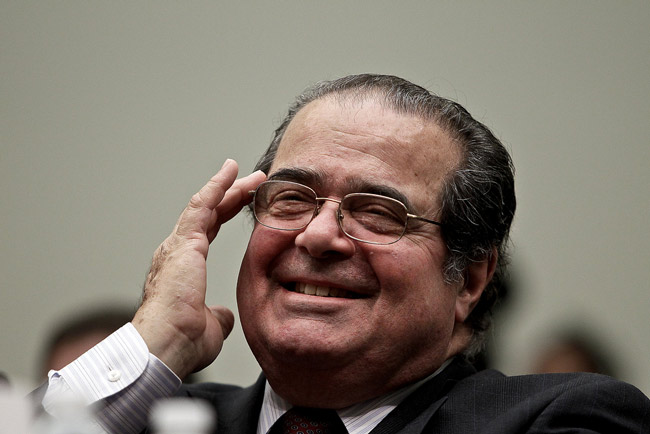 By Stephen Goldstein
Forget James Carville's bloviation that "it's the economy, stupid." At best, his advice may apply short-term to winning elections.
But if you think, as every American should, about what affects the long-term direction of the country, it's really the U.S. Senate and the judges, stupid — especially those on the U.S. Supreme Court.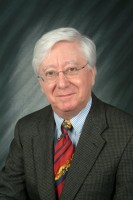 Republicans have plotted accordingly, for years. They know that elected officials come and go, even long-time incumbents. The "Supremes" have lifetime appointments –and generally good health. So, the GOP has packed the court with relatively young ultra-conservatives, whose impact will likely be felt for decades.
On the other hand, Democrats appear to have been clueless — and (some even) complicit. Year after year, they approved the radical majority of justices who now make up the "Roberts Court," even when they knew their extreme agenda.
In 1986, they went along with confirming Antonin Scalia, one of the most conservative ideologues ever to sit on the court (for now 27 years). He received 98 votes, which would have been unanimous but two senators had to be absent.
In 1988, Democrats also jumped on the bandwagon to confirm Anthony Kennedy. An alleged "swing" vote, but too often siding with conservatives, he was approved by 97 senators. Two of the three not present would have voted for him.
In 1991, they could have defeated the nomination of Clarence Thomas, one of the least qualified candidates ever to be proposed. But, by a vote of 52 yeas (including 11 Democrats) to 48 nays, the Senate approved him. Then-Sen. Joe Biden was chair of the Judiciary Committee but chose not to kill the nomination, guaranteeing the Right Wing a reliable vote on the court for nearly 23 years — and counting.
In 2005, Democrats could have killed the nomination of John Roberts as Chief Justice. Instead, he was confirmed by a vote of 78 yeas (including 22 Democrats) to 22 nays — and went on to orchestrate the Citizens United decision, one of the worst in Supreme Court history.

In 2006, Democrats could have kept Samuel Alito off the court. Instead, he was confirmed by a vote of 58 to 42, with four Democrats voting for him — and went on to write for the majority in "Hobby Lobby."
So, blame Democrats for the recent, absurd "Hobby Lobby" decision, which ruled that a for-profit chain of stores is a "person" and its exercise of religion is protected under the Constitution. Now, its female employees will lose insurance coverage for certain types of contraception that the company's owners consider abortion.
In addition, hold Democrats accountable for a long line of recent radical Supreme Court decisions that activist right-wing justices have handed down — allowing the almost unlimited flood of political campaign contributions (Citizens United), undoing a key provision of the Voting Rights Act, undercutting Affirmative Action in college admissions, eviscerating unions, and generally favoring corporate rights over those of "the people."
We have met the enemy and it is us — for electing "liberal" sell-outs. The odds are virtually nil that President Barack Obama will have a chance to replace one of the radical right-wing Supreme Court justices.
And, even if he did, it's highly unlikely Democrats will increase their Senate majority in November so he would have the votes needed to put a progressive on the Court. And, even if he did, they wouldn't necessarily vote reliably.
So, our misfortune will continue to be the judges and the Senate, stupid! If only it were just the economy.

Stephen L. Goldstein is the author of "The Dictionary of American Political Bullshit" and "Atlas Drugged: Ayn Rand Be Damned." He lives in Fort Lauderdale.