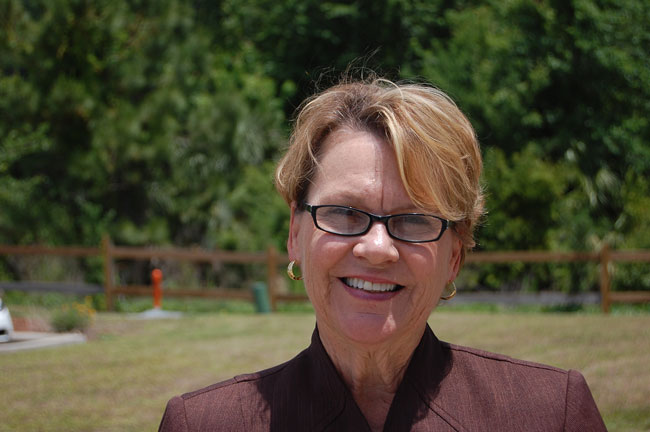 The Flagler County School Board voted unanimously Tuesday morning to grant incoming Superintendent Janet Valentine a four-year contract with an annual compensation package of $168,600, a 3.5 percent increase over current Superintendent Bill Delbrugge's total compensation. Delbrugge, the superintendent since 2005, is leaving on June 30 to lead a school district in Cairo.
Valentine's base pay will be $145,000 a year, compared with $141,284 for Delbrugge. Valentine will also get a $12,000-a-year business allowance, a vehicle to use on business, and an annual $11,600 contribution into an annuity or similar benefit of her choice. Delbrugge had the same contractual arrangements.
The average superintendent base salary in Florida, according to the state Department of education, is $139,000 a year. The figure does not include fringe benefits, which add considerably to the total sum.
Janet Valentine's and Bill Delbrugge's Contract Comparison
| | Janet Valentine | Bill Delbrugge |
| --- | --- | --- |
| Term of contract | 4 years | 4 years |
| Annual base pay | $145,000 | $141,284 |
| Annual business allowance | $12,000 | $9,600 |
| Deferred compensation | $11,600/yr into annuity | $11,300/yr into annuity |
| Total compensation | $168,600 | $162,184 |
| Annual raises | 2% maximum over inflation | Unspecified |
| Vehicle provided | Yes | Yes |
| Vacation accrual | 2 days/mo | 2 days/mo |
| Maximum vacation days | 62.5 | Any accrued since May 2005 |
| Personal leave | 6 days/yr | None |
| Sick leave | Same as all employees | Same as all employees |
| Severance | No more than 1 year's pay | No more than 1 year's pay |
Source: Flagler County Schools