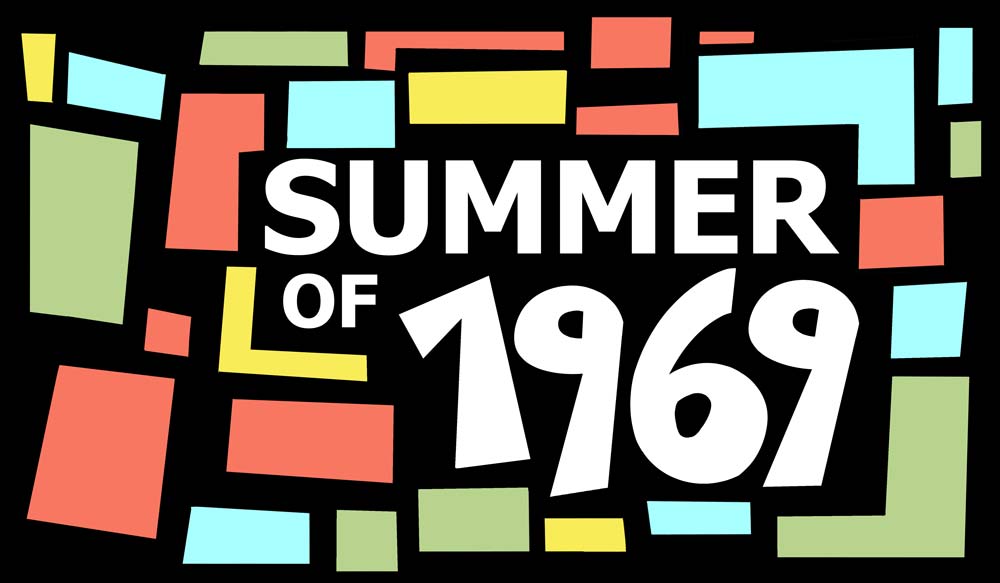 The African American Cultural Society is launching "The Summer of 1969," a student-produced, intergenerational exhibition created by AACS college intern Savannah Aziza Ryan. It is the first of numerous, wide-ranging cultural events at AACS throughout this summer and fall.
The exhibit launches on July 29 and runs through Sept. 30. Inspired by the award-winning documentary "Summer of Soul"–which shows at AACS on Aug. 14–This culturally enriching experience examines a dramatic shift in Black music, culture, and fashion and the healing power of music.




Ryan, who comes from one of Palm Coast's leading families of artists, is one of six student interns who will graduate at the end of August from the AACS' inaugural Art, Media, Communications, and Exhibitions Summer Internship Program which educates, highlights, and supports the talent of the young adults in the Palm Coast community.
"The Summer of 1969" exhibition is made possible by the support from the City of Palm Coast, Florida Arts and Culture, and VisitFlagler.com. It is a reflective celebration that pays homage to the importance of a historic decade through fashion, music, art, and film.
The launch features an opening ceremony at 2 p.m. at AACS that will include include live entertainment by talented female vocalists and musicians "Dante's Divas of R&B," spoken word artists, and more.
"The Summer of 1969" exhibit is one in a series of summer and fall events ahead at AACS. In partnership with Florida Humanities, AACS will host a special speaker series on Aug. 9, "Florida Soul," a lively conversation with speaker John Capouya, the journalism and non-fiction writing professor at the University of Tampa and the author of Florida Soul. The book traces Ray Charles's Florida origins and that of other notable Florida soul artists and others who impacted the culture, including James and Bobby Purify, Hank Ballard, Linda Lyndell, Sam Moore of the legendary duo Sam and Dave, Willie Clarke, Johnny Pearsall and Helene Smith.
Capouya's talk will examine Florida's remarkable contribution to the music industry. Capouya will return on August 12 with "Respect: Soul Music and the Civil Rights Movement in Florida." The talk, like all other events through the summer and beyond, are free.
Other programming during the exhibition will include an Open Forum and Public Discussion on The Summer of 1969 Exhibition. The City Lites Inc. cast will perform "The Best of Motown and Mo.'" The exhibition will culminate in a themed late 60's, early 70's party on September 30.




The "First Annual Youth Book Festival: Make Your Own Story" is scheduled for Aug. 18-19. A tribute to Shirley Chisholm, the pionneer member of Congress–first Black woman to serve in Congress, first woman ever to run for president, who lived her final years in Palm Coast and Ormond Beach–is upcoming in November.
The Smithsonian Traveling Exhibition "Pleibol! In the Barrios and the Big Leagues," is scheduled for Nov. 25 through Feb. 25, 2024. The 32nd annual Kwanzaa Celebration will be on December 26.