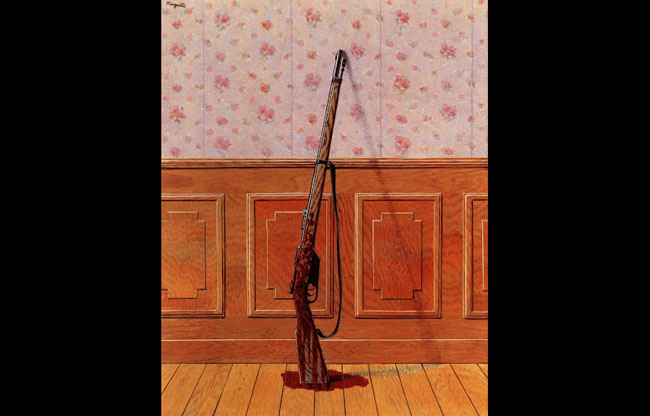 As a task force formed by Gov. Rick Scott to review the "stand your ground" law prepares for its first meeting today, a rival panel convened by Democratic state Sen. Chris Smith found that the law needs significant revision.
"We took an adult look at 'stand your ground,' and we had adult discussions – not political," Smith said Monday. "And I think we're giving good direction to the Legislature on what should be done."
Some panelists called for an outright repeal of "stand your ground," but Smith said there wasn't enough support to make that recommendation.
The recommendations call for lawmakers to require a grand jury review of "stand your ground" cases and to let law enforcement officers detain those who claim the law as a defense while an investigation is conducted.
"That's what we mean by ambiguity – and a little bit of the absurdity of this law," Smith said. "If you're standing there and someone's dead, to have police have to wonder, 'Can I detain this person?' is a concern."
Smith said he started his own task force on April 5 after tiring of waiting for Scott to act on the Feb. 26 shooting of unarmed black teen Trayvon Martin and the delay in arresting acknowledged shooter George Zimmerman, a neighborhood watch volunteer.
Since then, special prosecutor Angela Corey has charged Zimmerman with second-degree murder, and Scott has named a panel chaired by Lt. Gov. Jennifer Carroll, who voted for the 2005 "stand your ground" law while serving in the Legislature.
Meanwhile Smith, a Fort Lauderdale Democrat, convened an 18-member panel of lawyers, judges and law professors, and on Monday released their report.
"There is ample and overwhelming documentation of the law's use, and more importantly, its abuse," the report concludes. "The Sanford shooting should not have been a cause for delay; to the contrary, it was a compelling call to action that something needed to be done about the law's confusing and often misapplied provisions."
Smith is also pushing for a special session of the Legislature to review and amend the law.
"I think it's still a public safety concern," he said.
Smith said he will give the recommendations to Scott, Carroll, the members of the governor's task force and Senate President Mike Haridopolos, R-Merritt Island.
Critics of the Scott panel say it's top-heavy with supporters of the National Rifle Association, which spearheaded the effort to make Florida the first state in the nation to adopt the "stand your ground" legislation.
Last week state Rep. Dwight Bullard, D-Miami, asked Scott to change the composition of his task force by removing at least one of the legislators who backed the law. That could be House sponsor Dennis Baxley, R-Ocala, or Sen. David Simmons, R-Maitland, who co-sponsored the law.
Smith, Bullard, Sen. Arthenia Joyner, D-Tampa and other black lawmakers say they have tried to become members of the Scott panel, to no avail.
"We have tapped a diverse and qualified group to carefully review our laws and our policies," Scott said on April 19, announcing his selections. None of his appointees are lawmakers who favor gun control.
Smith said he'd requested the opportunity to give the recommendations directly to the panel Tuesday, but was told no public comment would be part of the inaugural meeting.
His panel's recommendations are broken down into unanimous, consensus and minority findings.
These findings of the Smith task force were unanimous:
-Cases should be presented to a grand jury to allow for a cross section of society to determine what a reasonable person would do in that case.
-Educate the public and law enforcement.
-Create a system to track self-defense claims in Florida.
-Add language requiring an "imminent" danger provision throughout the statute.
-Change the "Defense of Others" wording in the law's title to "Defense of Property."
-Allow law enforcement to detain someone who uses the Stand Your Ground defense while they investigate.
Consensus findings included eliminating the presumption of reasonable fear and clarifying the role of provocation in the law's application.
–Margie Menzel, News Service of Florida

The First Meeting: