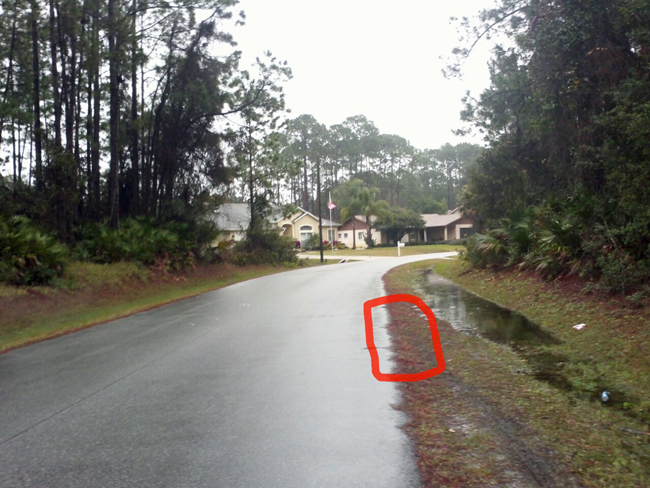 Sophia Zhudro is the 30-year-old resident of Palm Coast's B-Section who was arrested on Jan. 24 for marijuana possession as she was parked on the side of a residential street in her neighborhood. With her was her 15-month-old daughter. The account of Zhudro's arrest is here. It generated a strong reaction from readers who took issue with the way Zhudro handled herself, the way the Flagler County Sheriff[s Office handled the arrest, and the way the story was reported. Saying her side of the story has not been fully heard, Zhudro this week submitted the following account, as well as her version of events, contrasted with the way the events were portrayed in the arrest report. Note: Zhudro's claim in her account below that she had not committed a crime is incorrect. Marijuana possession of less than 20 grams, to which she admitted at the scene, is a first-degree misdemeanor under Florida law, punishable by up to a year in jail (though first-time offenders seldom serve time). The full arrest report appears below the piece. The Flagler County Sheriff's Office has been invited to reply.

By Sophia Zhudro
That morning, I took my son to school at around 8:35 a.m., then returned home. Around 10 a.m., I headed over to Publix on the corner of Belle Terre Parkway and Palm Coast Parkway with my 15-month-old daughter Sabrina to pick up some milk, bread and snacks. Upon returning from Publix, I dropped off the groceries at my house on Beauford Lane, but kept a couple of snacks in the car. As I was driving down Beachway Drive, I wanted to grab the bag of mini powdered doughnuts from the back seat, but was not able to reach them. I made a left on Beckner Lane and parked properly on the right side grass. There were wooden lots on both sides of the street, without any "for sale" or "private property" signs posted.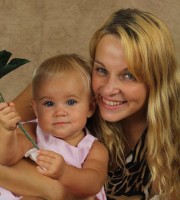 While I was parked, I reached in the back seat, opened a snack for Sabrina, and then was texting my friend on the phone, because I do not text while driving. In these few short minutes that I was parked, I only saw one car pass by. It was not a police cruiser but a gray-looking Impala. I was looking down at my phone. The next instant I looked in the rear-view mirror and saw a car parked behind me. I thought it might be someone I know, because I was in my neighborhood, so I opened the door and got out for a second to see who it was. That is when I noticed it was a police vehicle. I got back in the car and closed the door.
Flagler County Sheriff's deputy Frank Gamarra walked up to the driver side window of my car. First question he asked was: "Do you have a driver's license?" I gave him my driver's license. I asked the deputy what I did wrong. My question was not answered. Instead, the deputy made me get out of the car and walk toward his cruiser, leaving my 15-month-old daughter in the back seat of my car unattended.
Next question the deputy asked was: "Do you have any marijuana in the vehicle?"
I immediately replied: "Yes, I have a little bit, and I will give it to you." With that, I started to head back to my car to retrieve the tiny little half a gram of marijuana that I only use when I have a headache. The deputy stopped me and made me sit in the back of his car. Meanwhile my daughter was left alone, screaming in the back seat of my car.
Next, I saw the same gray car I'd seen pass by earlier pull up and park directly behind the police car where I was sitting. The grey car belonged to detective Joseph Costello. I told the detective to let me go, because I hadn't committed any crime, I was not parked illegally, and I had my baby in the back seat. Without asking for permission, Gamarra conducted an illegal search of my vehicle for the marijuana for approximately 20 minutes, with my daughter screaming and almost choking on her saliva. After not being able to find what he was searching for, Gamarra came to me and asked me where the marijuana was. I reminded the deputy that I did not commit any crime, I was honest and told him the truth, that once he'd let me go to back to my car, I would give him the marijuana and then take my daughter home, because she was terrified and screaming non-stop.
The deputy refused and went back to his illegal search of my vehicle. Costello came to talk to me at this time. I begged him to please let me go to my baby. He did not seem to care one bit for the trauma they were inflicting on the child. Gamara and other deputies, whose names are unknown to me, tore up my car, broke a piece of plastic on the bottom left of the middle console, and broke the plastic fuse box cover on the left driver-side panel. Still, they did not find the marijuana.
I couldn't let my little baby cry any longer. I told them where the marijuana was so they would let me and my daughter go. Gamarra then took Sabrina out of the back seat, and gave her to me while I was still sitting in the back seat of the police cruiser. I was holding her and talking to her, trying to calm her down. She stopped screaming, but was still crying and shaking.
As soon as the deputy recovered the tiny piece of marijuana that I had given him, the detective came and told me to give up the child because I was being arrested. I asked him what crime I committed. The detective failed to answer the question. If I did not commit a crime, what was I going to jail for? Both the detective and the deputy kept asking me questions, such as, "Where did you get the marijuana?," "When was the last time you smoked?" and "What were you doing parked on this street?"
I once again explained the reason for pulling over, told them that I did smoke when I woke up in the morning, which was in my back yard at around 7 a.m. I was as honest as I can be, because in my past experience with law enforcement, honesty goes a long way. In return for my honesty, I was told nothing but lies by both Gamarra and Costello. While my daughter and I were sitting in the back seat of the police cruiser, the deputy said they would call my mom to pick up my daughter. Without my permission once again, the deputy took my phone out of my car and started calling my mom. I told him not to call her because she was in school and would not come to pick up my daughter. I asked to use my phone to call a friend so she could pick up my daughter. The deputy refused.
What happened next is very cruel and unimaginable.
I requested that the deputies videotape what was taking place. They refused. I was ordered by Gamarra to hand over my daughter. I refused. Next, one of the deputies opened the left door of the police car and started moving toward me and my baby. We were in the middle of the seat at this point, because on the right side there were two male and one female deputy trying to grab my arm to force me out of the car. I was protecting my daughter anyway I could, but the deputy on the left side pushed me toward the right and the two male deputies on the right grabbed me by my arms and pulled me out of the car. Then, while the two male deputies were holding me, the female deputy grabbed by daughter by her arms and started pulling on her.
I had to let her go to prevent any injury to my daughter's tiny arms. After that I was handcuffed and put back in the back seat of the police car. I was told by Gamarra that my daughter was going to be fine that my mom was coming to pick her up. That was a lie, because the deputy gave my daughter to the Department of Children and Families and charged me with child abuse. The last time I saw my phone, it was in the deputy's hand as he put up to his ear to call my mom.  After that the phone was left in my car, and the car was taken to the impound lot. The next time I saw my phone after I got out of jail, the screen was cracked.
At the jail a woman from DCF came to see me and informed that she has my daughter. She could see that my daughter did not have a scratch on her and is very well cared for. She said she would help me get my daughter back home anyway she could. She was the one who went down to the impound lot and recovered my phone from the car. She called my friend, who was then able to pick up my daughter and take her home safely.
When I asked to make phone call from the jail, I was told I had to wait for a pin number. After I received a pin number, I attempted to call my friend, but the pin number was invalid and I couldn't get through. The only reason I was able to make a phone call was because one of the female inmates was nice enough to let me use her pin number. I was finally able to get through to my friend at around 9 p.m. on January 24, and only then—more than six hours after I had been booked at the jail—did I hear the good news that my daughter was safe at home and feeling better.


The following is Sophia Zhudro's version of events in contrast with the way the events were portrayed in the police report:
Police: "… did commit the crime of child abuse wherein she committed an intentional act that could reasonably be expected to result in physical or mental injury to a child"
Zhudro: Giving my child a snack parked in my neighborhood on the side of the road is not child abuse. Assumption made by police is clearly shown by the word could.
Police: "… did resist lawful arrest and obstruct law enforcement officers in execution of their duties."
Zhudro: Making false accusations to justify arrest and harassing an innocent mother and child is not a part of police officers' duties.
Police: "Observed illegally parked vehicle."
Zhudro: The vehicle was not parked illegally, it was on the grass, surrounded by wooden lots without any "for sale" or "private property" sings. I did not see a marked police patrol car drive by.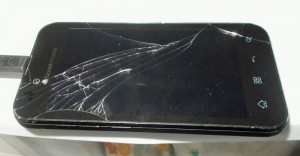 Police: "… door slightly ajar."
Zhudro: Door was not ajar. I opened the door after I saw a car pull behind me to get out and check who it was. Nor was the "door partially opened." The door was closed.
Police: "I asked Ms. Zhudro if she was ok and explained the reason why I had stopped out with her vehicle."
Zhudro: First question asked was: "Do you have a driver's license?" Second question asked: "Do you have any marijuana in the vehicle?"
Police: "… strong odor of freshly burnt marijuana coming from inside of the vehicle."
Zhudro: I do not smoke marijuana in the vehicle with my daughter in it. I only smoke outside.
Police: "For officer safety, the safety of Ms. Zhudro and her child, I asked Ms. Zhudro to sit in the back of my marked patrol vehicle until I could complete the investigation."
Zhudro: Neither me nor my child posed a threat to the officer. However my child was not safe screaming and choking on her saliva as she was strapped in the car seat for 20 minutes while the officer conducted an unauthorized search of my vehicle.
Police: "Ms. Zhudro agreed to speak to law enforcement officers without legal representation."
Zhudro: Law enforcement officers made an assumption; I never agreed not to have legal representation.
Police: "Ms. Zhudro finally agreed to exit the vehicle."
Zhudro:  Me and my daughter were forced out of the vehicle by abrupt force used by three male and one female deputies.
Police: "Ms. Zhudro acknowledged that she knew marijuana use is illegal in Florida."
Zhudro: I was never asked to acknowledge whether marijuana was illegal or not.
Police: "Ms. Zhudro stated that she didn't feel she was putting her child's life in any danger by smoking marijuana and operating a motor vehicle, or smoking marijuana with her infant child."
Zhudro: I was not smoking marijuana in the vehicle with my child, so I was not putting her life in any danger.
Police: "Ms. Zhudro stated that she had smoked marijuana around 0700 hours when she woke up and had been driving around with the marijuana, marijuana pipe and lighter in the car seat with her child within in for the majority of the morning."
Zhudro: When asked when was the last time I smoked marijuana, my reply was: "In the morning when I woke up, outside in the yard." I was not "driving around" for the majority of the morning. I took my son to school, went home, went to Publix to get groceries, then returned home, then was heading out to see my friend and pulled over to give my daughter a snack. The marijuana and the pipe were not inside the baby's car seat.