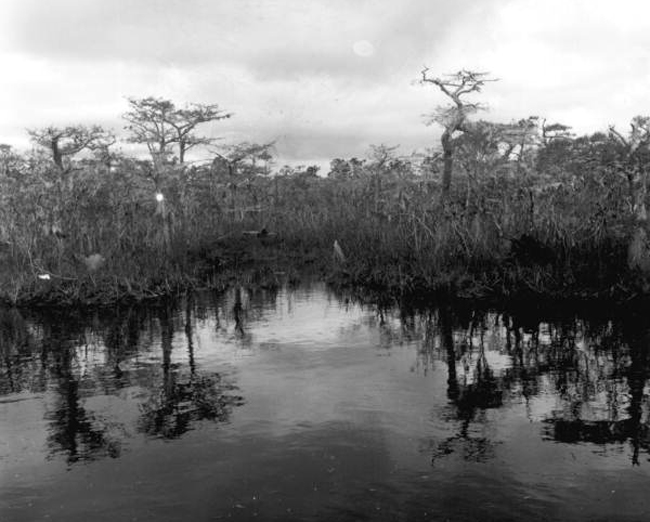 In a case that has drawn heavy attention from gun-rights supporters, a jury was seated Monday in a rural North Florida county as Gov. Rick Scott continues to receive requests to reinstate a suspended sheriff accused of destroying public jail records.
While prosecutors believe the trial of suspended Sheriff Nick Finch can be concluded in a single day, Circuit Judge William Gary has blocked out three days — Tuesday through Thursday — for the testimony and arguments on the second floor of the Liberty County Courthouse.
Yellow police tape has been strung around the front lawn of the courthouse as a protest rally is expected Tuesday morning in support of Finch and the Second Amendment. The tape would help separate the protest from the front entrance of the courthouse.
Finch, 51, faces a felony charge of official misconduct and a misdemeanor charge of falsifying public records. A Florida Department of Law Enforcement investigation found that Finch on March 8 released a local man who had been arrested for carrying a concealed firearm, a third degree felony, and altered or destroyed corresponding documents.
Finch declined to comment Monday but said he would "have plenty to talk about" when the trial was completed.
Scott suspended Finch on June 4 and later named Walter Lee "Buddy" Money, Jr., 57, the victims' advocate for the Liberty County Sheriff's Office, to be interim sheriff. State Attorney Willie Meggs sat through jury selection with Assistant State Attorney Jack Campbell.
"It's an important case, we don't prosecute sheriffs very often," Meggs said.
Finch's arrest continues to draw criticism for Scott as recent emails to the governor imply the suspension could hurt his re-election and the image of the Republican Party.
The suspended sheriff's defenders argue that Finch was standing up for the Second Amendment in releasing the man arrested on the concealed-firearm charge and that the case isn't about making it appear as though an arrest never occurred.
Finch told the investigating officer from the FDLE he acted because he "believed in Second Amendment rights."
While questioning jurors, defense attorney Jimmy Judkins asked if they were aware that law enforcement officers have the discretion not to file charges when they stop someone for committing an offense such as speeding, and he asked if they believed prior sheriffs in the county had made similar decisions.
Attending the jury selection were a number of "Oath Keepers" who back Finch, many brandishing copies of the U.S. Constitution to affirm their support for the Second Amendment.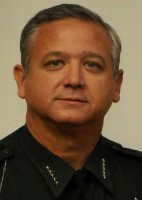 The case has also recently drawn the interest of state Rep. Halsey Beshears, R-Monticello, who in a letter Thursday to Scott expressed "reservations" about the investigation and requested a new prosecutor.
"While it is critical to conduct a full investigation and proceed based on the facts," Beshears wrote, "my sincerest fear is that upon completion of the work, the actual actions being investigated will become subordinate to the sacrosanct protections of our Second Amendment rights, a fundamental right which is engrained into the fabric of our nation and state."
John Tupps, a spokesman for the governor's office, said Monday that the matter is before the court and the jury "will review all of the evidence and make an impartial decision."
Meggs in a more terse reply said, "I think Rep. Beshears should remain a legislator and not get involved in the prosecution of cases."
The six-member jury, along with two alternates, consists of two men and six women. A major admitted to having guns in their homes. Most are acquainted with some of the nearly 30 individuals who have been listed as potential witnesses for the state or defense.
More than 300 people from the rural county west of Tallahassee were summoned for jury selection, but only about 25 were questioned for the panel.
Those questioned were first brought one at a time into a side room of the courtroom for questions by the judge, Campbell and Finch's attorneys Judkins and Larry Simpson.
Most of the potential jurors said they could have an open mind to decide the case, even a few who noted they were loosely related or knew through school or other activities people involved in the case.
Almost all acknowledged there has been a lot of talk in the community about the dismissal of the sheriff.
""This is a small county, to say you haven't talked about it wouldn't be true," said one potential juror.
"I've talked to 300 people (about the case), this has been going on since March," said another potential juror who described himself as a car and cement salesman.
A few who were quickly dismissed said they had already made up their minds.
"I feel like he hasn't done anything the sheriff before him hasn't' done," one prospective juror said.
–Jim Turner, News Service of Florida