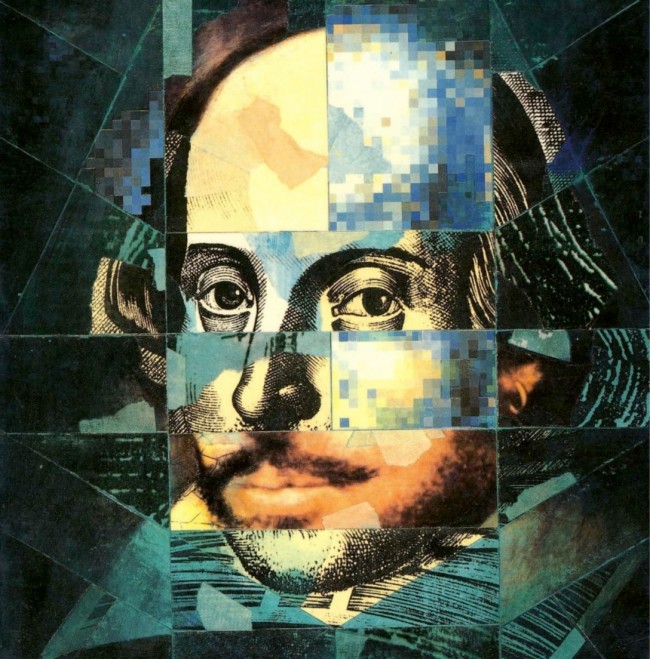 Buy tickets easily and quickly online here.
This is the age of abridgment, of tweets, texts, Snapchats, Instagrams and short-attention spans, and most of all of abridged intellects: heaving "Ulysses" or "The Brothers Karamazov" on anyone no longer sentenced to school or college is a lost cause: the books exceed the 140-character tolerance level of most wire-lessened brains. That goes for Shakespeare plays too, which most people like to say they've seen. Sitting through them is another matter.
City Repertory Theatre will stage "Scapino!" at 7:30 p.m. Friday and Saturday March 17-18 and March 24-25, and at 3 p.m. Sunday March 19 and 26. Performances will be in CRT's black box theater at City Marketplace, 160 Cypress Point Parkway, Suite B207, Palm Coast. Tickets are $20 adults and $15 students, available online at crtpalmcoast.com or by calling 386-585-9415. Tickets also will be available at the venue just before curtain time.
Click On:
---
So there was something far-sighted and not altogether coincidental when, in 1987, the same year of Allen Bloom's "Closing of the American Mind," three guys came up with "The Complete Works of William Shakespeare (Abridged)," a parody of as many of Shakespeare's plays they could fit into an hour and a half, with some of the plays running over the top of one another, before backing up, and then doing it again—you could say, not only were they way of ahead of their time, they also had chutzpah (the Yiddish word for the Latin word for cojones). The three guys were Adam Long, Daniel Singer, and Jess Winfield.
Likewise, John Sbordone's City Repertory Theater tends to run ahead of Palm Coast time: Sbordone is opening 2014 Friday evening with "The Complete Works," a show that in 90 minutes manages to make near-one-liners of "Romeo and Juliet," "Titus Andronicus," "Othello," "Julius Caesar," "Antony and Cleopatra," "Macbeth," Shakespeare Apocrypha, "Coriolanus" and "Hamlet." The works are truncated, amalgamated and reinvented in ways that strain the imagination, down to the context: some of the action takes place as the characters watch a football game or during a cooking show. (Diane Ellertsen is the assistant director.)
"I have no idea how he'd feel about this show, but my impression of Shakespeare is that, if it sells, he'd love it," Sbordone, who's been reading Shakespeare all his life, says. "As they say in the show, he's been stolen by everybody."
"It's so preposterously outlandish that you have to keep it within the bounds of reason so that it appeals to people of all different kinds of tastes."
For the actors, there's the considerable challenge of pulling off an intense hour and a half of physical comedy. "Usually whenever we take a break from rehearsal, you just see one of us strung out on a wall, breathing deeply," says Josh Fagundes, one of the three actors. "Then we just get right back to it, because once our heart stops, it's hard to get that momentum going again."
Fagundes has wanted to do this show since high school. He's a funny guy who likes funny–and physical–comedy. "It's funny because of the nature of the comedy itself," Fagundes says. "It's funny because of the source material, and it's funny because of the three idiots who're pretending they know what they're doing."
"Hey!" says John Birney, another of the actors.
"No, we don't. Just deal with it," says Fagundes, with the type of unscripted energy that audiences can look forward to. "It's a very fine line between knowing what you're doing and acting like you have no clue what you're doing and when it's struck right, it's just a gut-busting, hilarious show."
The frenetically paced play will also rely on audience participation. Audience members will be taken onto the stage to become part of the action, and there'll be an audience chorus cheering Ophelia on to her death.  "It's kind of exciting," Sbordone says, wryly.
Robert Long, the third actor, had a college career doing improv theater, which is why Sbordone sought him out for the part. Each of the six performances over the next two weekends will likely have its own touches of improv.
The actors aren't stuck in their Shakespearean personas throughout. About 40 percent of the dialogue is just the three characters playing themselves, interacting with one another about the show as they take part in it, which may add a "Curb Your Enthusiasm" type of reality to otherwise Elizabethan airs. When Birney and Fagundes take to drag as Romeo and Juliet, they'll get to a point where one of them will say, "I don't want to kiss you, man," and then they might have an argument off-script. "It kind of endears the audience to us a bit and makes Shakespeare a lot more accessible," Birney says.
It's not your regular high school English Shakespeare, Birney says, but it might make people actually want to revisit the curriculum "and familiarize themselves with the bard." Or at least check out the Spark notes.
The collaborative thinking that ended up bringing the play to Palm Coast probably aped the thinking that allowed it to be written in the first place. "I just imagined it was a couple of guys sitting around who liked Shakespeare, who tried to mush all the shows into one single kind of zany, wacky play," Birney says. "Whenever we're speaking as our own characters, not actually in a Shakespeare play, it feels very natural, it feels like we're just a couple of guys having fun with it."
It is, as most of Shakespeare is, high-octane fun. "I just hope that people afraid of the name Shakespeare will not run away from it," Sbordone says.

"The Complete Works of William Shakespeare (Abridged)," directed by John Sbordone, with Josh Fagundes, John Birney and Robert Long. January 17, 18, 24, 25 at 7:30 p.m, and Jan. 19 and 26 at 2 p.m. Tickets are $20. Call (386) 585 9415 to reserve or easily buy tickets online here.