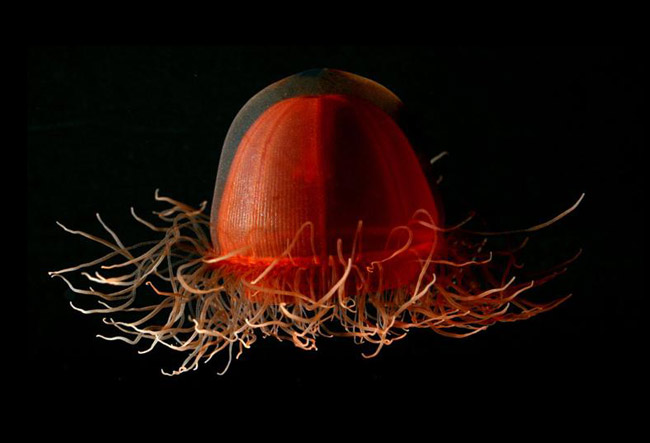 Have you ever wondered how many different species of animals and plants live in the ocean? As a lifelong lover of the ocean and its inhabitants, I often wanted to know what living organisms existed far from shore and in the deepest regions of the oceans. From a young age, I devoured books and periodicals, followed in adulthood by scientific literature and, the past 30 years, the Internet.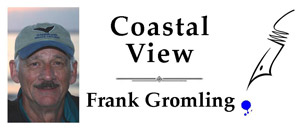 As a television witness to the Space Age, I watched the development of America's space program from its struggling beginning to its present day participation in the International Space Station program and future plans for exploration of Mars and beyond. I am an eager user of the technology that sprang from advances created and developed by space program scientists. Like most Americans, I probably know more about space than I do about the ocean world.
Since the successful 1957 Soviet Sputnik launch, the United States has spent billions of dollars rocketing into space to learn more about what's out there. While I have to believe this has been money well-spent, and the results can be proven worthy, I do wonder what would happen if the U.S. Government allocated even a fraction of the money spent on space for scientific research of the oceans. Maybe instead of a Space Age we could create something we would call the "Ocean Age" where scientists and aquanauts would venture where no man, or woman, ever had before. With more than 70 percent of the earth's surface cover by oceans, that would include millions of square miles of water. That's an idea I could wrap my wetsuit around.
I'm happy to be able to report that over a ten-year period, a group of international scientists studied the oceans and their inhabitants in an effort to, in part, answer the question I posed earlier: how many animal and plant species live in the sea? They went even further than that.
It all started in 1997 when about 20 ocean scientists met in LaJolla, California because they were concerned that not enough information was known about the oceans and they wanted to do something about that lack of knowledge. In 2000, in what would become known as the Census of Marine Life, the scientists agreed on a research strategy to identify and explain the diversity, distribution and abundance of marine life. As stated on the website for the Census of Marine Life, "The founders organized the Census around three grand questions: What did live in the oceans? What does live in the oceans? What will live in the oceans?" They agreed to report their findings ten years later, in 2010.
In 1997, what started with funding from the Alfred P. Sloan Foundation morphed into an organization comprised of 2,700 scientists from 80 countries who worked together throughout the world to learn all they could about what lies beneath the ocean's surface. On October 4, 2010, a summary of their findings was presented at the Royal Institution in London. From the ten-year effort came remarkable results which fascinated and intrigued both the scientific and non-scientific communities. The facts are astounding:
2,700 scientists contributed
80+ nations participated
540 expeditions conducted
$650 million spent
More than 2,600 scientific publications created
More than 6,000 potential new species, with 1,200 identified so far
30 million distribution records and counting
The Census of Marine Life set a baseline for future scientific study of the oceans. The importance of this project is best expressed in a news release by the Census: "This first baseline picture of ocean life—past, present, and future—can be used to forecast, measure, and understand changes in the global marine environment, as well as to inform the management and conservation of marine resources."
To go back to my original question about how many species live in the oceans, different international studies have estimated that there are some 8.7 million on earth, with 2.2 million different animal and plant species living in the oceans. Personally, I think this number is exaggerated, but who knows? The Census of Marine Life confirmed the World Register of Marine Species' count that, excluding microbes, approximately 250,000 valid marine species have been formally described in the scientific literature. Plus, they believe there are at least an estimated 750,000 more species remaining to be described. So, as with many scientific questions, there isn't one clear answer. To confuse the matter further, there is an estimated billion or more types of microbes that may live in the oceans. Good grief.
If you are interested in knowing more, I recommend you start with the Census of Marine Life website. Then, check out the World Register of Marine Species.
Before signing off for today, I invite you to return to Coastal View the next two Saturdays for my personal look into Hurricane Andrew and the devastation it left behind.  Until then, be well and take one small action to help nature.

Frank Gromling is the owner of Ocean Publishing in Flagler Beach. Reach him by email here.