On Monday (March 16), the Flagler County Commission will consider and likely vote on a proposed land use amendment south of the Brunswick Corp. Sea Ray manufacturing plant between Roberts Road and Lambert Avenue. The proposal is backed by the county's economic development department and economic opportunity advisory council, and by the county's chamber of commerce. It is opposed by Flagler Beach, whose city commission passed and conveyed a resolution to that effect to the county commission. It has also been unanimously opposed by the Flagler County Planning and Zoning Board, suggesting that county officials' claims that the opposition is made up merely of a "vocal minority" is somewhat off the mark.
Below, Don Deal and Roseanne Stocker, both Lambert Avenue residents, explain their opposition. The documentation to their claims is in hyperlinks in the body of the article. Sea Ray has also been invited to present its own perspective, and Operations Manager Craig Wall does so here. The county's background material on the matter can be accessed here. The Observer's Jonathan Simmons reported on the proposal at length in mid-February, in a report available here.

By Don Deal and Roseanne Stocker
We are not anti-Sea Ray. Everyone knows we need jobs in this county and that Sea Ray is one of Flagler County's largest employers. Sea Ray makes high quality boats and its employees are very good at what they do.
However, we have issues with what Sea Ray is proposing.
On Monday, the Flagler County Commission will hear a request from Sea Ray boats to approve a Future Land Use Map amendment to change two parcels of land from low density Single Family and Conservation to High Intensity Commercial. Sea Ray intends to use the parcels for a parking lot, a boat staging area and a future office building. The Flagler Beach City Commission passed a resolution urging the county to deny the request citing concerns about property values, quality of life and economic development of business who depend on clean air in Flagler Beach to thrive.
Although the County Planning and Zoning Board also voted unanimously to recommend denial of the request, the county's planning administration has written a report recommending approval of the plan. County Economic Development Director Helga Van Eckert and chamber of commerce staff have been making the rounds to encourage support for Sea Ray's request. Citizens who worry about Hazardous Air Pollutants are left to wonder how business leaders can simply look the other way when it comes to emissions.
The Sea Ray facility abutting Flagler Beach ranks 52nd highest nationally in HAP (Hazardous Air Pollutant) releases out of 1,042 Toxic Release Inventory facilities in the transportation equipment industry. Sea Ray's emissions make up 98 percent of Flagler County's TRI releases. As a result, Flagler Beach ranks 31st among Florida cities and towns on the 2013 Toxic Air Inventory list because of emissions from Sea Ray Boats.
Sea Ray has no add-on pollution control devices, although the technology exists to capture the Volatile Organic Compounds and Hazardous Air Pollutants (HAPs) that Sea Ray emits. Two years ago Sea Ray secured a permit through the Florida Department of Environmental Protection that grants it permission to nearly double allowable emissions of volatile organic compounds, from 249 tons to 489 tons in any consecutive 12-month period. Sea Ray insists that its parking expansion plan does not mean that it will be increasing emissions, and strictly speaking, that's correct: the parking is not the issue. The permit's future potential for doubling emissions is. And that permit's allowances is indisputable.
The majority of the Volatile Organic Compounds we breathe in from Sea Ray's emissions are HAPs, the majority of which is Styrene. Styrene is "Reasonably anticipated to be a carcinogen" under the guidelines of the National Toxicology Program, an inter-agency group coordinated by the U.S. Department of Health and Human Services.
---
A parking lot is not as much the issue as what it implies, and what a permit allowing nearly double the current pollution emissions, implies for the future.
---
Currently, Sea Ray blows these pollutants into the air and relies on dilution as their answer to air pollution control. If you emit a small amount of air pollution, surrounding residents and beach goers may occasionally smell Styrene, depending on wind direction. However, Sea Ray's new permit allows them to emit up to 978,000 lbs. of VOC's in a year's time. That equates to over 600,000 lbs. of Hazardous Air Pollutants. Put another way, while Flagler Beach has about 1/17th the population of Palm Coast, it accounts for approximately 100 times the Toxic Release Inventory of Hazardous Air Pollutants. If Sea Ray were to max out its 2013 permit, Flagler Beach may possibly have over 500 times the Toxic Release Inventory of Hazardous Air Pollutants as Palm Coast.
Everyone in every corner of Flagler Beach and the neighborhoods near Sea Ray Boats should be aware, if not concerned.
We don't dispute that Sea Ray has a fine record of abiding by regulations and avoiding environmental violations. But that doesn't diminish the importance of transparency. None of what we are saying is a mystery. But little of it is ever discussed or examined beyond obscure government reports. Judging from the reaction to our attempts to bring these matters to broader light, including the criticism we got from the Economic Development Council and Sea Ray's dismissive attitude, you'd think transparency were  incompatible with economic development and quality of life. We don't think it is.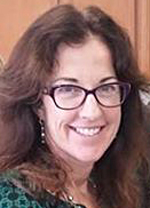 As a result of Sea Ray's impending consolidation and likely eventual increase in production, assuming the economy continues to strengthen, the time to protect the air quality of the residents and businesses in Flagler Beach is now.
Many Flagler Beach restaurants have recently built or expanded outside decks. Our beach and tourism is the county's economic engine. Our tourism sector must not be jeopardized by one industry, especially when technology is available for this world-class boat builder to employ to capture its Hazardous Air Pollutant emissions.
Beyond transparency, there is the matter of proper land use. Flagler County staff has taken an underhanded approach to try to spread  a very large, heavy industry over two zoning districts, one of which is currently zoned residential as reflected on the Future Land Use Map. "Upzoning" two parcels from residential to high intensity commercial not only has negative implications for abutting property values and quality of life, but will help pave the way for Sea Ray's expansion, should the company want to exercise that option down the line. As commercial uses move off the industrial parcels to the now-residential parcels, Sea Ray will free up space for more industrial production on their industrial site and have more potential to max out the new permit. Sea Ray says it has no intention of doing that. But that's not what their permit says.
Greater industry is welcome. More jobs are welcome. But with greater industry should come greater responsibility to the environment. Sea Ray has its permit for more pollution emissions. It should be compelled to have more pollution controls. The Flagler County Board of County Commissioners should deny Sea Ray's request or compel the company to install technology to capture and destroy its Hazardous Air Pollutants.
We lay out below a few more facts we consider relevant to Monday's application before the county commission, from a historical and land-use perspective—facts that have been largely obscured by one—sided rhetoric , especially from county officials responsible for presenting a more even-handed analysis to commissioners ahead of decision-making.

1. Almost 10 years ago, the Flagler County Commission changed the east side of Roberts Road from Industrial to Low Density Residential on the Future Land Use Map. As a result, this property was then rezoned Residential. County staff presented many positive reasons for this change and it was approved unanimously by the county commission.
2. Since the rezoning to residential took place, on middle to north Lambert Ave. alone 31 homes have been purchased or built by owners who did their due diligence. They bought on Lambert Ave relying on the residential zoning abutting Sea Ray to protect their investment. Some of these homes abut the parcels now in question that Sea Ray wants to have rezoned to high intensity commercial.
3. Two years ago, as Sea Ray was receiving the DEP permit that enables the company to increase emissions up to almost a million pounds of Volatile Organic Compounds in a year's time, Flagler County, on behalf of the property owner of the same parcels now in question, requested a FLUM and zoning change to Industrial from Low Density Residential.  This request was turned down unanimously by the Flagler County Planning and Development Board on both requests. The board cited comprehensive plan and compatibility issues. The issue died.
4. Management has now now decided that since the request two years ago failed, they'll come back and try for  a "High Intensity Commercial" FLUM change and rezone to High Intensity Commercial C-2 Shopping Center district. The Land Development Regulations state this zoning district should be located near major arterial roads and gives examples of I-95 and 100, Palm Coast Parkway and 100 and U.S.1 and State Road 100, and four to six-lane, major arterial roads. Roberts Road, a two-lane road, is not close to any of these major arterial roads in either traffic count or visibility. There were a number of other Comprehensive Plan inconsistencies members of the public, Flagler Beach city planner Larry Torino and the Flagler County Planning and Development Board identified during the hearing process before the advisory planning board. As a result, the Flagler County Planning and Development Board turned down the request for a FLUM amendment change 7 to 0. Two of those members are certified Planners.
5. The proposed parking lot at Sea Ray will have a designated area for very large 18 wheel boat transport tractor trailers. This will be accessible 24-hours a day. Imagine land abutting your back yard that used to be residential being changed to a Walmart style parking lot on steroids. How many residential homes do you see backing up to the Walmart in Palm Coast? None-because in proper planning and zoning, these uses are incompatible.
6. County Manager Craig Coffee was cited as saying, in an Observer article this week, that Sea Ray is surrounded by Industrial lots. This is simply not true. Sea Ray to the south abuts a conservation area and then residential zoning: No industrial. Sea Ray to the east abuts residential homes: No industrial. Sea Ray to the west abuts a mixed use of Commercial and Residential zoning: No Industrial. Sea Ray to the South West on the opposite side of Roberts Road abuts a large parcel of mixed use of Commercial and Residential. There is a small parcel of Industrial currently there and another small sliver that abuts Colbert and Roberts, a very significant distance from Sea Ray.
7. Economic Development Director Helga Van Eckert stated earlier this month that Sea Ray will be more environmentally friendly if permitted to expand onto the residential parcels because they will have a retention area for their new parking lot. She also mentioned Sea Ray has a track record of being good neighbors and environmental stewards. There is simply no mention by Van Eckert of Sea Ray's current Volatile Organic Compound or Hazardous Air Pollutant releases nor of their expansion increase that has been permitted by the DEP. Does a retention pond really make up for making room for expansion of a Title V Major source of Air Pollution?

Don Deal is a Lambert Avenue resident and resident of Flagler Beach for 32 years. he served on the Flagler Beach Planning and Architectural review board for 20 years, 15 as chairman. He also served on the Flagler County Long Range Planning Board for several years. He lives on the east side of Lambert Avenue. His property does not abut the parcels in question. Roseanne Stocker has served on the Flagler Beach Planning and Architectural Review Board for 20 years. She currently serves at vice chair. She was honored by Flagler County Business and Professional Women as Woman of the Year in 2008 for her involvement in numerous community projects and boards. She was also Rotarian of the year in 2006 and 2012.