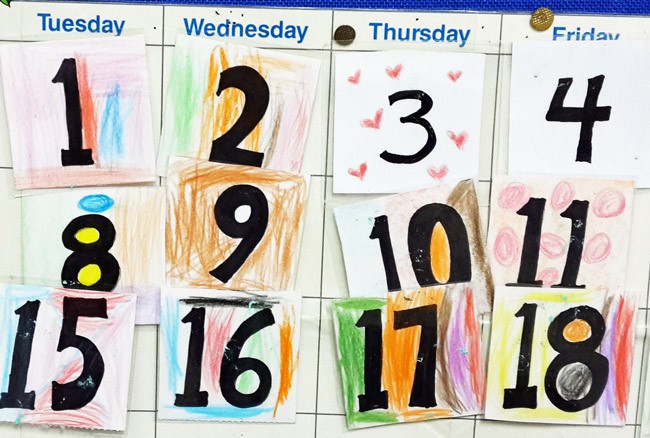 Last month the Flagler County School Board approved a calendar for next year it very much did not want to adopt: the school year starts at least two weeks later than the board would have preferred. If it had its way, the board would have started school the first week of August rather than the third, giving students that much more time to prepare for end-of-course exams.
But state law forbade the county from having that say. The board directed Superintendent Jacob Oliva to ask for a waiver from the Department of Education. The department rejected the request. Flagler could have had its way only if it were considered a "high-performing" school district. For that, it would have had to be an A=-rated district. Flagler is a B-rated district. So the county had to comply with state requirements.
But noise from Flagler and other counties has led legislators to rethink the school calendar.
In the shadow of the state's recent standardized-testing problems and proposals to curb the amount of time students spend on exams, lawmakers are considering moving up the start date of the school year.
Currently, state law requires that most school districts open their doors each year no earlier than 14 days before Labor Day. But, prompted by a quirk in the 2015 calendar, legislators are considering changes that could allow schools to begin as early as Aug. 10.
Local districts like Flagler say they need to start more than two weeks before Labor Day this year because the holiday falls on Sept. 7 — literally as late as it can. With the 14-day rule, schools wouldn't be allowed to start before Aug. 24, essentially ensuring that the first semester would last through the winter holiday season and into January.
"Students will be taking their final exams and (end-of-course tests) after the winter break, and this is not good academically for our students," said Sen. Bill Montford, a Tallahassee Democrat who doubles as chief executive officer of the Florida Association of District School Superintendents.
But the state's hospitality industry has balked at the change, arguing that it could hurt Florida's tourism-dependent economy and chew into family vacation time.
---
The change is opposed by a tourism industry that fears it would crimp its summer season.
---
The House has folded its change into a sweeping bill (HB 7069) that also aims to curb the number of tests administered to public-school students each year. That proposal, which was unanimously approved Thursday by the House Education Appropriations Subcommittee and now heads to the full House, would allow school to begin as early as Aug. 10.
In the Senate, Montford has offered a standalone bill (SB 688) that would give districts the option to start school up to 21 days before Labor Day, or Aug. 17 this year.
Both ideas raise the hackles of people who depend on visits to Florida's tourist destinations — not to mention those who benefit from cheaper labor provided by high-schoolers on summer break.
Bill Lupfer, president and chief executive officer of the Florida Attractions Association, told House lawmakers that attendance at Florida attractions surged by 22 percent in 2007, the first year that the state's uniform start date was in effect.
In response, school districts say finishing the first semester before winter break is not just an issue of getting students tested while the material is still fresh. Vernon Pickup-Crawford, a lobbyist for Palm Beach County schools and other districts, noted that students are required to keep up a 3.0 grade-point average if they want to take college courses while they're still in high-school. But colleges work on a different schedule than school districts and start their second semesters in early January.
"Part of the problem if we can't finish before December is, the college does," Pickup-Crawford said.
Industry representatives don't deny that changes might be needed to the start date, but they are asking lawmakers to consider alternatives. For example, Richard Turner — a lobbyist for the Florida Restaurant and Lodging Association — told the Senate Education PreK-12 Committee that lawmakers could allow districts to start no sooner than the third Monday in August.
"This method may prevent a large swing in dates created by a floating holiday," he said. "It would also allow enough time for schools to complete their task prior to their winter holiday break."
The third Monday has become a go-to option for the tourism industry. But even some sympathetic lawmakers have a problem with the third Monday option, which could have schools starting as late as Aug. 21 in some years. Turner floated the idea of an Aug. 15 start date to the House Education Committee.
Rep. Joe Geller, an Aventura Democrat skittish about the House proposal, endorsed that approach.
"I really don't think it would do violence to getting done by the winter break if we made it the 15th, and at least let there be two clear weeks (in August before school starts)," Geller said. "I think getting away with your family is important. And, yes, we're here for the kids, but we're here for the parents as well."
For now, both sides sound optimistic that a compromise can be found.
"If it comes down to a question of tourism or students, I'm going to pick students every time," Montford said. "But I think we can work this out. I think we can make everybody happy."