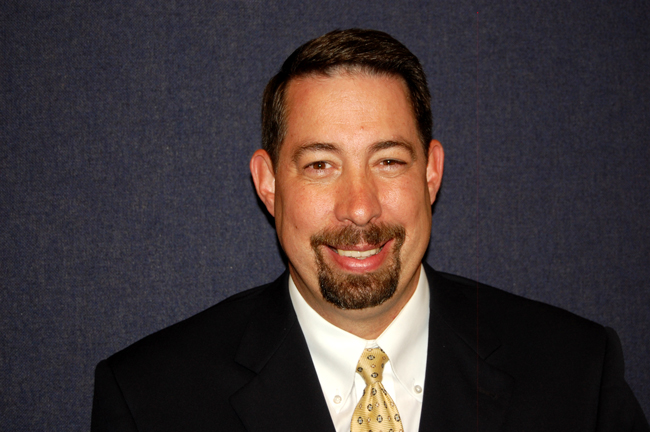 You haven't heard about this. Flagler County commissioners have. So have Palm Coast City Council members. So have the county's city executives. It's County Manager Craig Coffey's plan for a half-cent  sales tax increase. Coffey is circulating the policy initiative to elected officials and city managers. It's been discussed stealthily since mid-August, without prior official action by either the county commission or the Palm Coast city council.
The tax plan would raise about $3.8 million a year and would finance the development of an industrial park at the county airport as well as, possibly, an industrial park in Palm Coast. The plan would be an alternative to the property tax increase Enterprise Flagler—the public-private economic development partnership—is proposing in a referendum on November's ballot. That proposal would raise the property tax by 25 cents per $1,000 in taxable value. The proposal faces stiff opposition. (It's getting its official unveiling Thursday, some three months after Enterprise Flagler and the Flagler County Chamber of Commerce, its only chief sponsor, unveiled it to local government boards.)
"There has been some recent discussion regarding sales tax as a potential alternative solution to the currently balloted referendum measure to fund an increased amount of economic activity," Coffey wrote in an Aug. 16 memo to county commissioners. Coffey doesn't say who has discussed the proposal or who instigated it. "I will hope to provide the board with information on these options," he wrote.
Coffey is floating two sales tax options and soliciting ideas, at least internally. One would be implemented without voter approval, through a "supermajority" vote of the county commission (that is, with at least four of the commission's five members approving it). If approved in September, revenue could start coming in by January. But the revenue could not be leveraged to finance bonds and raise still more revenue through debt. For that, the initiative would have to be approved by voters in a referendum.
The second option would be similar to an existing half-cent infrastructure sales tax voters approved in 2002. That tax doesn't come up for renewal until 2012. Voters approved it because they identified with immediate, visible improvements to roads and other infrastructure. They likely would not approve it as readily if it was tied—as the ballot language would have to tie it—to "economic development" absent clearer plans that show benefits of such a tax-and-build approach. Coffey is not pushing that approach as much as he is the so-called "small county surtax" enacted by a supermajority vote, bypassing voters.
Coffey's sales tax proposal is only part of another plan that has yet to gain the commission's approval—the development of an "airport commerce park" at the county airport. That would be the same county airport currently leaden down by several white elephants (and one expensive road) the county built at public expense for private industry only to be left holding the bag after those companies (such as Ginn Co. and Cakes Across America) bailed.
Coffey obliquely referred to that plan during an Enterprise Flagler meeting last week, when Enterprise Flagler was getting its first look at the property tax referendum proposal. "One industrial park is not going to solve our situation," Coffey said, saying the airport could provide one component to developing industries that could then relocate more permanently, either at the airport or elsewhere.
Palm Coast is cool to critical of the Enterprise Flagler referendum because its $2 million-a-year proceeds would be administered by the county, and would likely pay for industrial construction on county property (such as the airport). "I've heard that Palm Coast is unhappy with the quarter-mill," County Commissioner Alan Peterson said, referring to the property tax proposal, "because there's some feeling among some Palm Coasters that they won't get any benefit from this."
Coffey's sales-tax proposal would almost double the revenue of Enterprise Flagler's approach, and, as he describes it in a memo to city officials, would be shared so that Palm Coast and the county would both eventually get their industrial parks.
Here's how Coffey put it in his memo to city officials:
An example would be, the county would receive $1 million per year from the city for each of the first three years (years 1, 2, and 3) for use on capital building/infrastructure improvements at the airport. The expenditure shall be specifically related to the South Airport Industrial Park, creating an industrial incubator building greater than 50K, and the entrance parcel to the Airport for the economic development.
Then, the city would receive $1 million per year from the county the following three years (years 4,5,6) for use by the city to create a Class A industrial park or investment with the private sector on industrial
buildings in its park or some other plan that the city would be willing to incorporate in the agreement.
This would leave the County and City each with $200,000 -$300,000 to do other economic efforts/collaborations on their own or in conjunction with others. Should the county discontinue or otherwise be unable to implement the surtax before contribute equal monies back to the City of Palm Coast, the county shall bear the obligation to repay the City these funds.
The sales tax proposal isn't likely to fly—not this late in the season, and not when placed in the context of a series of tax proposals being made or on the horizon.
Enterprise Flagler's tax initiative is already competing with another 25-cent-per$1,000 initiative placed on the ballot by the school board, although that initiative is a continuation of tax revenue, not an addition. The Tourist Development Council just recommended an increase to 4 percent of the bed tax assessed on hotel and motel room rates, campground rates and any dwelling rented for less than six months. That tax increase would have to be approved by the county commission. On the whole, it would not affect most residents of the county, but as a tax increase, it takes its place on the lengthening list of tax initiatives that are making voters weary of tax increases, whatever their source. In addition, the county raised its own property tax rate 15.4 percent, as did Flagler Beach (22 percent), as did the school board (4.3 percent), to offset falling valuations. And in 2012, voters will be asked to renew two half-cent sales taxes currently assessed (one half-cent pays for school technology and infrastructure, the other half cent pays for municipal infrastructure).
County and city managers routinely have discussions or exchange written communications with their elected officials. What they may not do is use those communications to make deals behind the scenes ahead of those issues coming out in public meetings. A county or city manager may not speak to his board members individually to act either as a conduit of board members' ideas or positions, or to use those ideas and positions to shape discussions with each board member individually. Nor may he use a memo to "bounce off" ideas from elected officials as a means of polling them on their positions out of public view. That would be a violation of the state's sunshine law, which forbids communications—and deal-making—between elected officials of the same board outside of public meetings.
The commission next meets on Sept. 8.