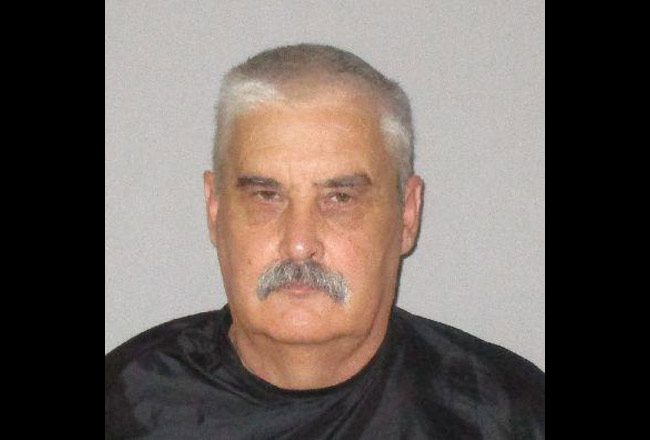 William Rudd, a 68-year-old resident of Peppercorn Lane in Palm Coast, was arrested this morning after joking about throwing a grenade at several Walmart employees, then heading for the bathroom. He faces a second-degree felony charge.
The arrest is similar to a spate of arrests that have affected students in Flagler County schools who have made jokes about weaponry in school. The Flagler County Sheriff's Office and other law enforcement agencies have heightened their attention–and the severity of their crackdown over such incidents–since last February's massacre at Marjory Stoneman Douglas High School in South Florida.
According to the 911 dispatch center's notes and surveillance camera footage of the incident, Rudd walked into Walmart just after 9 a.m. A caller to 911 reported him walking up to people and telling them he had a hand-grenade, though no one had seen an actual grenade and much of what was being reported to the dispatcher was hurried speculation. The man quickly disappeared in the bathroom.
Sheriff's deputies swarmed onto the store and briefly closed all access to it as rescue units took up positions at Sonny's, the restaurant nearby. Walmart management declined to evacuate the store, as deputies had recommended, according to the Sheriff's Office. The man by then had walked out of the bathroom and had ambled to various aisles. By 9:18, he'd been apprehended.
"The subject does engage three employees as he enters the store, and he appears to be making two throwing motions with his hands and then throws both of them up in the air," a deputy reported after watching surveillance camera footage. A sheriff's release specified that Rudd had been telling the Walmart employees that "they were standing so close together that if he threw a grenade he could blow them all up and then began laughing loudly and entered the public restroom."
"They did everything by the book and turned people away from entering the store without causing a panic," Sheriff Rick Staly said. "We do not take threats lightly in Flagler County. Obviously, Rudd made a very poor decision by threatening the safety of Walmart patrons and employees and he was promptly arrested." He faces a charge of threatening to discharge a destructive device.