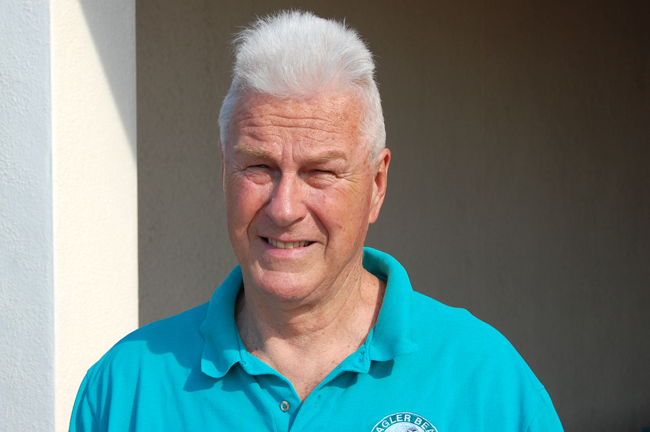 Flagler Beach Commissioner Ron Vath has taken a job with the Federal Emergency Management Administration, FlaglerLive has learned. The Flagler Beach city commissioner disappeared after the last meeting of the commission he attended on Aug. 12, when he didn't let on that he might be absent in subsequent meetings.
At the following meeting, on Aug. 23, Commission Chairman John Feind said Vath would be absent indefinitely. Feind did not explain why, or how he had learned of Vath's absence beyond the commissioner's empty chair on the panel's dais. Rumors and speculation flew–about Vath's health or other issues, which proved unfounded.
Vath, a retired safety executive, applied for a job with FEMA in April. Last month he got a call from the agency, summoning him West for at least a two-week stint, possibly longer. The job with FEMA is permanent. The location, however, may not be: Vath would still be returning to Flagler Beach, possibly in late September or early October, from where he may be called to various assignments. In that regard Vath, should he choose to continue serving on the commission, would be in the same situation as Mike Evans, a commissioner elected the same year Vath was, in 2001, who was also a member of the Air Force Reserves, and who ended up missing much of his commission service as a result. Evans, who is one of the candidates for city manager (and still in the Reserves), did not run for reelection after that initial stint. Vath has said in the past that he was uncertain about running again.
Contacted by phone last week, Vath said he would not disclose where he was, what he was doing or for how long he would be absent. Nor would he explain why he was being cagey about his whereabouts or his assignment: FEMA is not a secret agency.
"In my previous life part of what my responsibilities were for regulatory, safety and environmental issues," Vath said several years ago. "I've been very involved in disaster plans."
Vath's absence is a matter of public concern, as it bears on critical issues before the commission this month: the interviewing of eight candidates for city manager (Vath missed the first three interviews last week), and two budget public hearings where the commission is scheduled to approve what stands as a $9.8 million budget and a tax rate of $4.23 per $1,000 in taxable value, a 22 percent increase over the current tax rate.