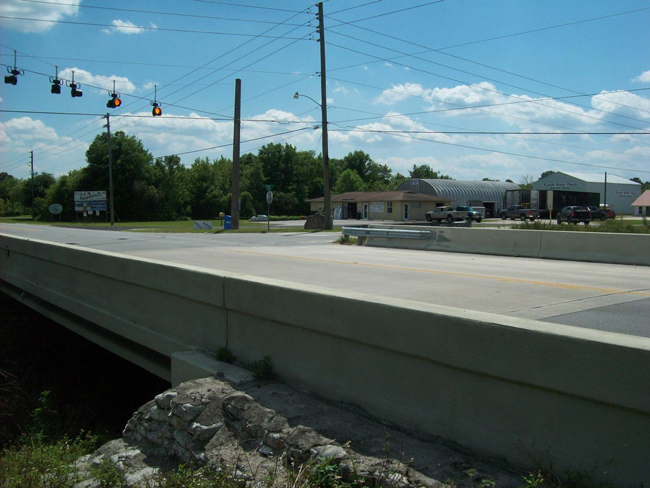 It's been 20 months since Robert MacDonald, a Flagler Beach police officer at the time, drove his wife Kathy bleeding from a gunshot wound to the head to the intersection of County Roads 302 and 305, from where she placed in an ambulance and eventually airlifted to Halifax hospital.
And it's been 20 months that the Flagler County Sheriff's Office and the State Attorney's Office have been investigating the case to determine if MacDonald had a role in the shooting. Kathy MacDonald had, in fact, accused her husband of grabbing her from behind and shooting her, in her description of the shooting to paramedics as she was being flown to a trauma unit.
The State Attorney this week took the case to a grand jury. But on Monday, a Flagler County grand jury declined to indict MacDonald, returning instead a No True Bill finding.
That means the grand jury found no probable cause to go forward. But the case may remain open for years, State Attorney R.J. Larizza said Wednesday.
By taking the case to a grand jury, the State Attorney's office essentially believed that the shooting was not an attempted suicide, as has also been speculated.
MacDonald himself was never arrested. He was suspended with his $39,000-a-year pay from the Flagler Beach Police Department, but never returned to work. The 60-year-old Vietnam veteran retired to Tennessee in January.
"Bottom line is the case is not closed in the sense that it's totally over," Larizza said. It will remain open so that "if new information comes up or somebody comes forward," it may again proceed to a grand jury. But that could be years. Larizza cited the example of a case in St. Johns County where an ex-wife's homicide was solved decades after the fact when new information emerged and allowed the case to be resolved.
Larizza had no criticism for the grand jury. "I believe in the jury system and that includes the grand jury system," he said. "We empower them to make their decisions."
Asked about the Sheriff's Office's investigation, Larizza said, "they did a thorough job and gave us what information they could," but he declined to answer when asked if mistakes were made.
Information was sketchy at the time of the shooting. "I don't think we have honest proof at this point that he shot her or that she shot herself," then-Sheriff Don Fleming said. He described Kathy MacDonald as "under the influence of alcohol" at the time, and that her husband had found her on the floor at the couple's rented home after he got off work at 6 p.m.
The case report was filed by Flagler County Sheriff's deputy Jennifer Prevatt, who reported that Bobby MacDonald notified 911 through his patrol-car radio at 6:33 p.m. July 20 that he needed an ambulance. He then told 911 that "he was going to put 'her' in the vehicle and meet the ambulance along the way," the report states. "Officer MacDonald then requested that a law enforcement officer meet him at this location. I then inquired as to what code response was needed and I was advised code one by Officer MacDonald." Code One is a non-emergency response.
"I arrived on scene at approximately 6:46 p.m.," Prevatt's report continues, "and just prior to doing so I was advised that the female patient possibly shot herself in the head and was drunk and combative. When I arrived on scene I observed members of Rescue 51 were attending to a female patient in the parking lot area of Tucker's Insurance (1044 County Road 305). At this time I observed that the female patient was standing near the back passenger door of the Flagler Beach Patrol car (# 2602). Members of Rescue 51 were applying a neck brace on her. They then secured her on a back board. I observed that this female had lots of blood covering her face and both of her eyes were very swollen. Medic Brady Barry advised me that the female had a wound to her right temple area that was close to her eyebrow. He then pointed this wound out to me.
"Officer MacDonald made the statement to me that he thought she shot herself in the head with his .38 snub nose. He further stated that he came home from work and walked into the residence and called out to his wife, Kathryn MacDonald, and got no answer. He then stated he found her inside the residence with blood on her face. When he asked her what happened he stated she told him that she had fallen."
Prevatt asked Kathy MacDonald what happened, but she never replied, the report states. Nor did she reply to paramedics, or to Bobby MacDonald, who was at the intersection with the cops and paramedics all along. MacDonald then asked her if she had shot herself in the head. She responded by saying, "I'll tell you later," the report states. The ambulance doors were then closed. It was then determined that Kathy MacDonald would be flown to Halifax hospital's trauma unit by Flagler County Fire Flight, which indicated a critical emergency situation.
"It should be noted," Prevatt's report states, "that I noticed blood on both of Officers MacDonald's arms and his right hand. I further noticed blood located in the front passenger seat of his patrol car. There was a towel with blood on it lying on the floor board. I further noticed blood on the passenger seat and side door panel."
The report continues: "After Fire Flight transported the female patient from the scene I was advised by Corporal Edmonds that he was informed that the female had made the statement to Rescue 51 personnel that her husband had shot her. It was determined that paramedic Brady Barry and Jesse Hunter heard the female say this. J. Hunter stated that while the female was inside the ambulance he asked her how she sustained the injury at which time she told them that her husband grabbed her from behind and shot her in the head. B. Barry stated that he heard her make this statement too. B. Barry and J. Hunter completed sworn written statements in regards to the statement they heard the female patient make."
Kathy MacDonald had been working at Flagler Beach's Oceanside Beach Bar and Grill for a year at the time of the shooting. The News-Journal's Julie Murphy reported that MacDonald, 52, is now blind and living in a rehabilitation center in Daytona Beach, receiving few visitors. She had been married to Bobby MacDonald less than a year at the time of the shooting.