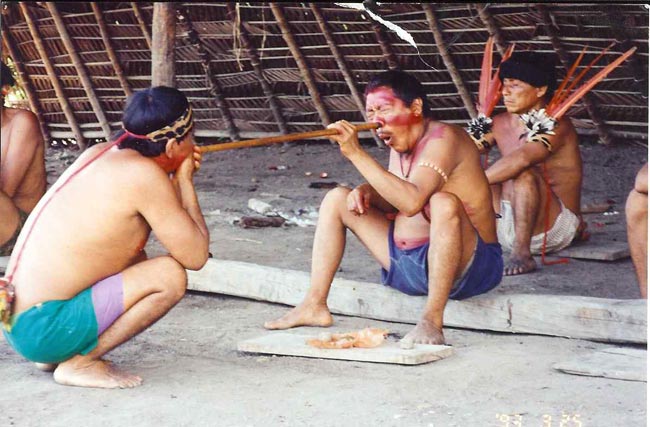 Florida's anthropologists found themselves on the defense Tuesday after Gov. Rick Scott told business leaders that colleges should back away from offering anthropology degrees.
"How many more jobs do you think there (are in) anthropology in this state?" Scott said during a lunchtime speech to a business group. "Do we need to use your tax dollars to educate more people that can't get jobs in anthropology? I don't. I want to make sure we spend our money where people can get jobs when they get out."
Similar comments made by Scott to a newspaper Monday provoked a sharp response from the American Anthropological Association, which issued a stern letter to Scott calling his comments "unfortunate" and "short-sighted."
"Perhaps you are unaware that anthropologists are leaders in our nation's top science fields," said Virginia Dominguez, the president of the association.
Scott's opinions about anthropology are part of a push to emphasis STEM (science, technology, engineering and math) degrees to better meet workforce demands. He argues that liberal arts degrees such as anthropology aren't in demand by businesses doing looking for employees, but engineering and computer science majors are.
For years, the business community has pushed for a de-emphasis on liberal arts degrees. Florida doesn't produce enough STEM graduates, they argue, forcing companies to look for workers out of state or even out of the country. One study by the Florida Council of 100, a pro-business advocacy group, said the state needs 100,000 more such graduates by 2015 – an ambitious goal that university officials say the state cannot achieve.
Colleges and universities argue that liberal arts degrees are offered in part because students demand them. If a university were to suddenly stop offering psychology, for instance, they risk losing those students and the tuition they pay. Liberal arts degrees also help subsidize the more expensive science and engineering degrees.
Anthropologists say, ironically, that anthropology is considered a STEM degree.
"The National Science Foundation has put anthropology in with the STEM disciplines, which shows his ignorance," said Susan deFrance, the interim chair of the University of Florida's anthropology department.
Anthropologists also bristled at criticism from Scott that they aren't meeting workforce demands.
"There is this caricature of anthropology that is…all they do is go into the field and work with lost tribes and primitive people that have not been contacted by westerners," deFrance said.
She said most anthropology majors don't pursue careers in archaeology, which typically involves digging for artifacts. Many anthropologists go on to work for non-profits, or the federal or state government, but DeFrance said there is an appetite in the private sector to hire from anthropology programs.
"People work for different corporations because they know anthropologists have insight to consumer behavior and why we buy certain things and why we do things," deFrance said.
According to data compiled from the websites of Florida's 11 state universities, there are at least 300 students that graduate with anthropology degrees each year from public universities. Anthropology degrees comprise about 1 percent of all bachelor's degrees awarded in the 2009-10 school year, according to the State University System.
Among the more popular degrees is business administration. At the University of Central Florida alone there were 380 undergraduate and graduate students earning degrees in business administration in the 2008-09 academic year.
–Lilly Rockwell, New Service of Florida