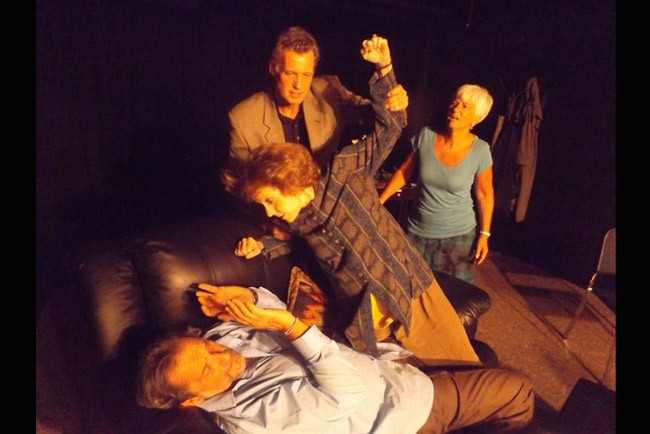 For easy tickets to "God of Carnage," go here.

In "God of Carnage," Yasmina Reza's 2009 Tony-winning play, two married couples meet to do the right thing about a playground fight between their pre-teen boys: The parents will discuss the matter civilly.
"Madam, our son is a savage," father Alan Raleigh matter-of-factly declares to Michael and Veronica Novak, whose son Henry has had two teeth knocked out by the stick-wielding, 11-year-old Raleigh kid.
Alan Raleigh, a high-priced lawyer helping a Big Pharma client stave off a potential negligence suit, seems wholly unalarmed by the implications of pegging his son as a "savage."
"Clearly you have parenting skills that put us to shame," Alan adds without any apparent whiff of sarcasm.
No, it's not clear at all.
As "God of Carnage" plays out in the City Repertory Theatre production that opens Friday Oct. 30 in Palm Coast (and which was viewed during a dress rehearsal by this writer), it becomes achingly, squeamishly and even hilariously clear that these four parents lack all sorts of parenting skills.
"What starts out as civil breaks down into the most chaotic anarchy," says director John Sbordone. "They might as well be the kids on the playground." (That, of course, is Reza's intention: the French playwright is a table turner who revels in deconstructing convention and the adult world's pretensions, as CRT audiences may remember from the starging of Reza's "Art" in 2012.)
Sbordone's impish smile and the twinkle in his eye suggest he believes the audience might be sucked in by the play and themselves become like children gawking — in a "Lord of the Flies" way — at a playground fight.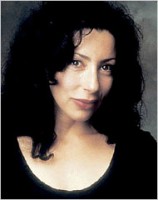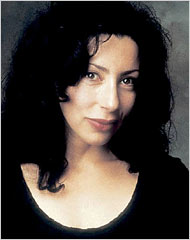 Eric Bohus portrays the high-powered lawyer Alan Raleigh, Sue Pope plays his wife Annette Raleigh, Peter Gutierrez is Michael Novak and Bobbi Fouts is his wife Veronica.
Alan unapologetically keeps dropping out of the foursome's "civil" discussion to take calls on his cell phone, something about a wonder drug gone bad, and when he hears that Veronica is writing a book on the Darfur genocide, he proclaims: "I believe in the God of carnage." He's not joking.
His wife Annette, preposterously called "Woof Woof" by Alan, draws a moral equivalency between the name-calling of the Novaks' child and the retaliating face-bashing delivered by her son.
Michael Novak seems like a death-of-a-toilet-salesman type (he wholesales plumbing fixtures, doorknobs and other home items) — but slowly the curtain cloaking his psyche shreds to reveal his inner Archie Bunker.
His wife Veronica wants the Raleighs to admit their son has "disfigured" her son — and thus "Ronni" reveals she may be a formidable player of that "Now I've Got You, You Son of a Bitch" "game" posited by psychiatrist Eric Berne of transactional analysis fame.
Sbordone draws a comparison between Reza's play and a line from T.S. Eliot's "The Love Song of J. Alfred Prufrock": "As Eliot says, we prepare a face to meet the faces that we meet."
City Repertory Theatre will stage "Scapino!" at 7:30 p.m. Friday and Saturday March 17-18 and March 24-25, and at 3 p.m. Sunday March 19 and 26. Performances will be in CRT's black box theater at City Marketplace, 160 Cypress Point Parkway, Suite B207, Palm Coast. Tickets are $20 adults and $15 students, available online at crtpalmcoast.com or by calling 386-585-9415. Tickets also will be available at the venue just before curtain time.
Click On:
---
Throughout the play's escalating psychological fisticuffs, the four combatants' resolve and allegiances constantly shift, ebb and flow, and even a few tender empathies emerge. (Tender? Annette and Veronica are thrilled to learn they share a fondness for the shadowy, grotesque portraiture of British painter Francis Bacon.)
And so Reza's play — called a "black comedy" by some critics and a "serious comedy" by Sbordone — resists becoming some sort of dark but simplistic, 21st century commedia dell'arte. Rather, "God of Carnage" is what Sbordone calls "actors' theater — because you can't do it without brilliant actors."
He mentions watching the 2009 Broadway production that starred James Gandolfini, Jeff Daniels, Hope Davis and Marcia Gay Harden. Translated from French by playwright Christopher Hampton and slightly Americanized for U.S. audiences, "Carnage" won the Tony Award for Best Play.
All four performers also were nominated and competed head-to-head for Best Actor in a Play and Best Actress in a Play, with Harden's Veronica winning her the latter Tony. (The plan ran for 400 performances on Broadway in 2009 and 2010 and also won its director, Matthew Warchus, a Tony.)
"We have a wonderful cast," Sbordone says. "You move it here with these actors and it's not the same play. And of course it shouldn't be. It's because we collaborate as director and actors in creating a work with this wonderful script."
An example of that is visible as Bohus delivers Alan's line about the Novaks' possessing "parenting skills that put us to shame." Bohus exorcises all sarcasm from his tone and instead adroitly cloaks his character's voice in a just-the-facts-ma'am sincerity.
And so we're left to ponder whether Alan is an expert at projecting a false humility, and whether a lurking, savage sarcasm may soon erupt from him.
"I think if we worked on this play for another six weeks we'd keep finding stuff," Sbordone says. "And that to me is what a good play does."
Sbordone cites his admiration for Neil Simon, which might surprise theatergoers who recall the many cutting-edge dramas City Rep has staged over the years, including "The Laramie Project," David Mamet's "Race," David Ives' "Venus in Fur" and Reza's "Art."
"Neil Simon is brilliantly written," Sbordone says. "But pretty much what you see is what you get. As with good literature, what you see in 'God of Carnage' is the beginning of what's there."

"God of Carnage," written by Yasmine Reza, directed by John Sbordone, at the City Repertory Theatre, 7:30 p.m. Fridays and Saturdays and 2 p.m. Sundays from Oct. 30-Nov. 8. CRT is in City Marketplace, 160 Cypress Point Parkway, Suite 207B, Palm Coast. Tickets are $20 adults, $15 students. Not recommended for children younger than 17. Call 386/585-9415 or get your tickets easily online here.