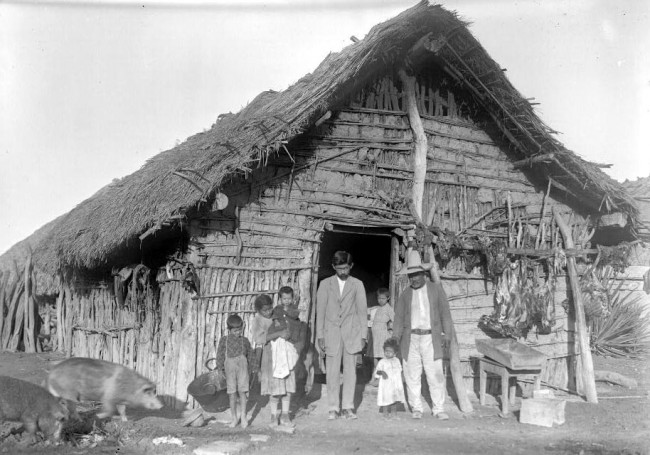 FlaglerLive Editor Pierre Tristam's weekly commentaries are broadcast on WNZF on Fridays just after 9 a.m. Here's this week's.
A few weeks ago the BBC had to apologize to the Mexican government because one of the hosts of a macho BBC television show about cars described Mexicans as "lazy, feckless, flatulent and overweight," and another said Mexicans won't complain because they'd be too lazy to be watching their show: the Mexican ambassador, they said, would be asleep on his sofa, snoring. It was only the latest but far from foulest recycling of one of the oldest stereotypes about Mexicans, whose origin is not British but American. The stereotype was so well entrenched by the late 19th century that the New York Times referred to "Lazy Mexicans" in a headline in a story about New Mexico in 1879. By the late 1920s, Texas Congressman John Box could go on the floor of the House of Representatives and call for restrictions on Mexican immigration by describing Mexicans as "this blend of low-grade Spaniard, peonized Indian, and negro slave" which "mixes with negroes, mulatoes, and other mongrels, and some sorry whites, already here." A variation of that bigotry echoes to this day, especially as an undercurrent to the anti-immigration debate. An immigration "reform" message board asks the question: "Why are Mexicans so lazy?" First answer: "Because they are all so obese and know nothing about physical fitness. And its [sic.] easier for them to sponge off the white man."
Well now. As it turns out Mexicans are not only harder workers than Americans. They are the hardest workers in the industrialized world, China included. The OECD—the Organization for Economic Cooperation and Development, of which the United States is a member—studied working trends in three dozen countries, including paid and unpaid work. Mexicans topped the list, and exceeded the United States in both categories. The US comes in ninth, behind New Zealand, China, Canada and Japan, among others.
That's just one of the report's demolitions of a stereotype that still influences public discourse and policy, especially when it comes to who's really fat and obese. The report found that Americans spend just 30 minutes per day on average on cooking, the lowest among the 34 countries, and the third-lowest amount of time eating, yet Americans have the highest rate of obese people in the industrialized world. Talk about overdevelopment. Public and private spending on health care is also the highest in the U.S., almost double the OECD average, and for that we have a lower life expectancy than 26 developed countries. At least angioplasties and diabetes are a booming business.
Here's another corrective. The United States is known as a land of immigrants, with 13.7 percent of its population foreign born. But 11 of the 34 OECD countries have a higher share of foreign-born population, which suggests that America is no longer choice destination Number 1 when it comes to the tired and the poor. Those huddled masses yearning to be free are discovering that this land is becoming a lot more miserly and preferential with its opportunities, which are themselves becoming an outdated stereotype.
Finally, this is less surprising, because we're becoming complacently—dare I say lazily?—used to it: The United States has the second-highest household income after taxes and benefits (though you wouldn't know it from listening to tea party machismo), but we also have the fourth-highest rate of poverty, and the fourth-highest rate of income inequality in the developed world. That sort reality once panicked and incensed the nation's moral sense, launching wars on poverty and decades of more egalitarian policies. By the 1970s, the United States had become, in just half a century, one of the most egalitarian societies in the West. We've zoomed the other way since.
There's not much of that moral sense left these days. Since 1981 the national political sport has been to cut taxes, borrow, spend, cut taxes, reduce everybody's benefits but the elderly, wage a war on the poor, rather than on poverty, cut taxes, and wage several pointless wars offshore as well, of course, to justify military spending increasing 81 percent since 2001. Meanwhile we get the likes of Congressman Paul Ryan proposing to eliminate Medicare and Medicaid as we know them, cut an unspecified $1.6 trillion out of so-called discretionary federal spending (while sparing the military, of course), and lower taxes on the rich to levels unheard of since the 1920s. Barack Obama's proposal pretends to be a kinder version of the same. At this rate, it won't be long before Mexico is a more attractive land of opportunity than the United States, where smugness, selfishness and the pursuit of inequality are becoming national brands. Maybe those lazy Mexicans could teach us something.