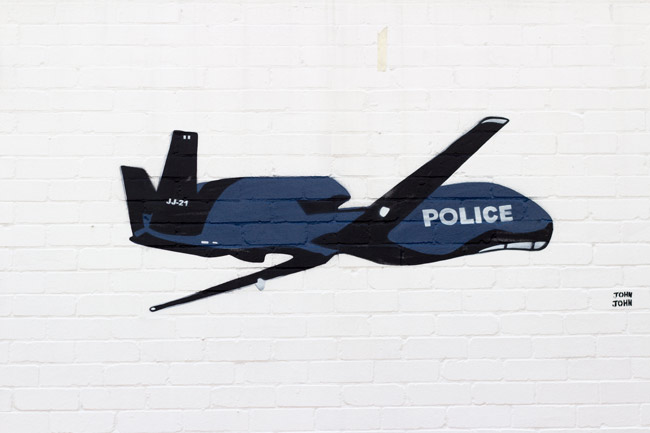 Trying to blunt police opposition, the sponsor of a bill to ban unmanned drone aircraft use by law enforcement in Florida has agreed to exceptions for use with a search warrant or in certain "exigent" circumstances, such as when it might be needed to find a child in danger.
The measure (SB 92) was approved unanimously Tuesday by the Senate Criminal Justice Committee with the new exceptions in it.
While representatives of the Florida Sheriff's Association and the Florida Police Chiefs Association said they were pleased the sponsor, Sen. Joe Negron, was trying to ease some concerns police have about the possible loss of drones as a law enforcement tool, they stopped short of supporting the bill. The measure already had an exception for uses needed for national security.
Drones are currently in use by about a half dozen Florida law enforcement agencies, according to Negron, R-Stuart, who said the bill is his top priority this year.
"There's always a delicate balance between freedom and security," Negron said. And the line has to be drawn somewhere on how far police can go in watching people.
The amendments added to the bill acknowledge that there may be extraordinary circumstances when unmanned aerial cameras might be acceptable, Negron said after the committee.
"My goal is that it's not a routine practice," Negron said.
The exceptions to the ban added to the bill Tuesday say that drones could be used by police in Florida to counter a high risk of a terrorist attack by a specific person or organization. They also could be used if the agency first gets a search warrant.
The other exception says that they would be allowed if exigent circumstances exist, and say that requires "reasonable suspicion that under particular circumstances, swift action is needed to prevent imminent danger to life or serious damage to property, or to forestall the imminent escape of a suspect or the destruction of evidence."
The measure has several more stops in the Senate, needing approval from the Judiciary Committee, a budget subcommittee and the full Appropriations Committee. The bill is filed in the House (HB 119) by Rep. Ritch Workman, but hasn't been referred to any committees yet.
Negron said many Florida residents have no idea that police agencies are contemplating the use of remote control planes carrying cameras for investigative purposes. Police in Miami have been testing drones for several years, and have two drones – though so far their use has been limited.
Allies for Negron on the issue include the ACLU, which called a year ago for limits on use of drones for domestic security and police work. The Republican Party also had a line in its platform this year supporting limits on aerial surveillance.
–David Royse, News Service of Florida