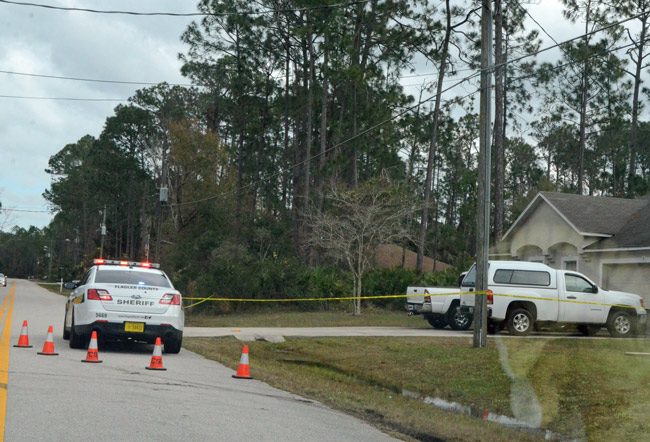 From 900 to 1,000 people die in Flagler County every year, almost all of them as the natural result of age, illness or other complications. Police or sheriff's deputies are often called in. They conduct a brief investigation, usually ensure that a death certificate is signed, and move on, themselves signing off on a report with the usual words: "nothing suspicious."
That was not the case with the death of 44-year-old Faith Cummings at her home either the morning of Jan. 11 or the night before. Her husband Michael, 46, reported the death to authorities at 8 a.m. Thursday. Not long afterward, detectives, a Florida Department of Law Enforcement crime scene investigation unit and Sheriff Rick Staly himself were all at the scene, and Staly was calling the death suspicious.
He would later characterize the sheriff's involvement as a mere "death investigation," but the house remained a crime scene, with a deputy guarding it, through Friday. And Michael Cummings's arrest on Thursday, on an obstruction of justice charge unrelated to the death, shed light as to why the sheriff showed concern about the nature of Faith's death.
When Cummings met Flagler County Sheriff's deputy Christopher Crego just before 8 a.m. Thursday at 6 Point Pleasant Drive, Cummings's pants appeared bloody. Once the two men walked into the house, Crego said in his arrest report he "observed a large amount of used syringes laying on the ground."
Faith was in a bedroom, lying on a bed, not responsive, not breathing. "Faith appeared to have a bruised right eye and blood on her face," the report states. Flagler County Fire Rescue unit 92 arrived and paramedics got to work. Crego asked Michael to step out of the room. "Michael became very upset and stated that he was not going anywhere," the report states. "Michael then proceeded to walk into his master bedroom and began to say, 'I tried to give her compressions and breaths for hours.'"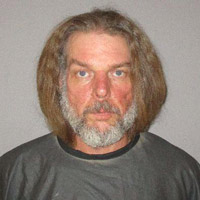 It's not clear why Cummings did not call 911 hours earlier: knowingly delaying medical treatment to a person in distress is a third-degree felony. The case recalls another bizarre incident at the end of 2014 in the Mondex. Jonathan Canales, the man accused of shooting his common-law wife in the neck in their home that December, initially faced that very charge as he had not immediately called 911. That charge was dropped, but the case is still pending, with Canales, whose competence to stand trial has been an issue, appearing in court on Feb. 14. He faces an aggravated battery with a firearm charge. Tiffany Norman, a mother of three, survived.
Michael Cummings's reactions to deputies and detectives at the scene was perhaps understandably less than coherent. "While speaking with Michael, I explained to him this was now an investigation and asked him several times what happened," Crego reported. "Michael began to tell me what happened, then began to cry and stated, 'I did not do anything wrong and no one better not come near me with handcuffs.' While speaking with Michael he made several statements that he was not going to leave his house." The investigation was turned over to detective Jorge Fuentes.
After about three hours of speaking with Michael he was told he had to go to the sheriff's Investigative Services Division. "I did nothing wrong, I am not going anywhere, I refuse to go anywhere," he was reported as saying. Fuentes, who is known for his non-confrontational, patient and deliberate approach, "continued to speak with Michael and explain to him the importance of him relocating to the Investigative Services Division to provide a witness statement in regards to this investigation," the report states. "Michael continued to be uncooperative with investigative measures. Multiple additional attempts were made to speak with and explain investigative efforts to Michael which he did not comply with."
Deputies handcuffed him as he stood in his living room and placed him under arrest for obstruction of justice–a charge the News Journal's Matt Bruce reported Cummings faced once before in Volusia County, though that charge was dropped.
Cummings was booked at the Flagler County jail at 8:18 p.m., suggesting that he'd been interrogated at the investigative division for many hours before that. He posted bail on $500 bond and left the jail just before midnight, but not to go back to his house, which was off limits at the time. The obstruction charge is a misdemeanor and, if history is any guide with such charges in such circumstances, is more likely than not to be dropped.
The medical examiner in St. Augustine was scheduled to conduct an autopsy Friday in the death of Faith Cummings. "As of the end of the day yesterday they were not completed,": a sheriff's spokesperson said of those proceedings.